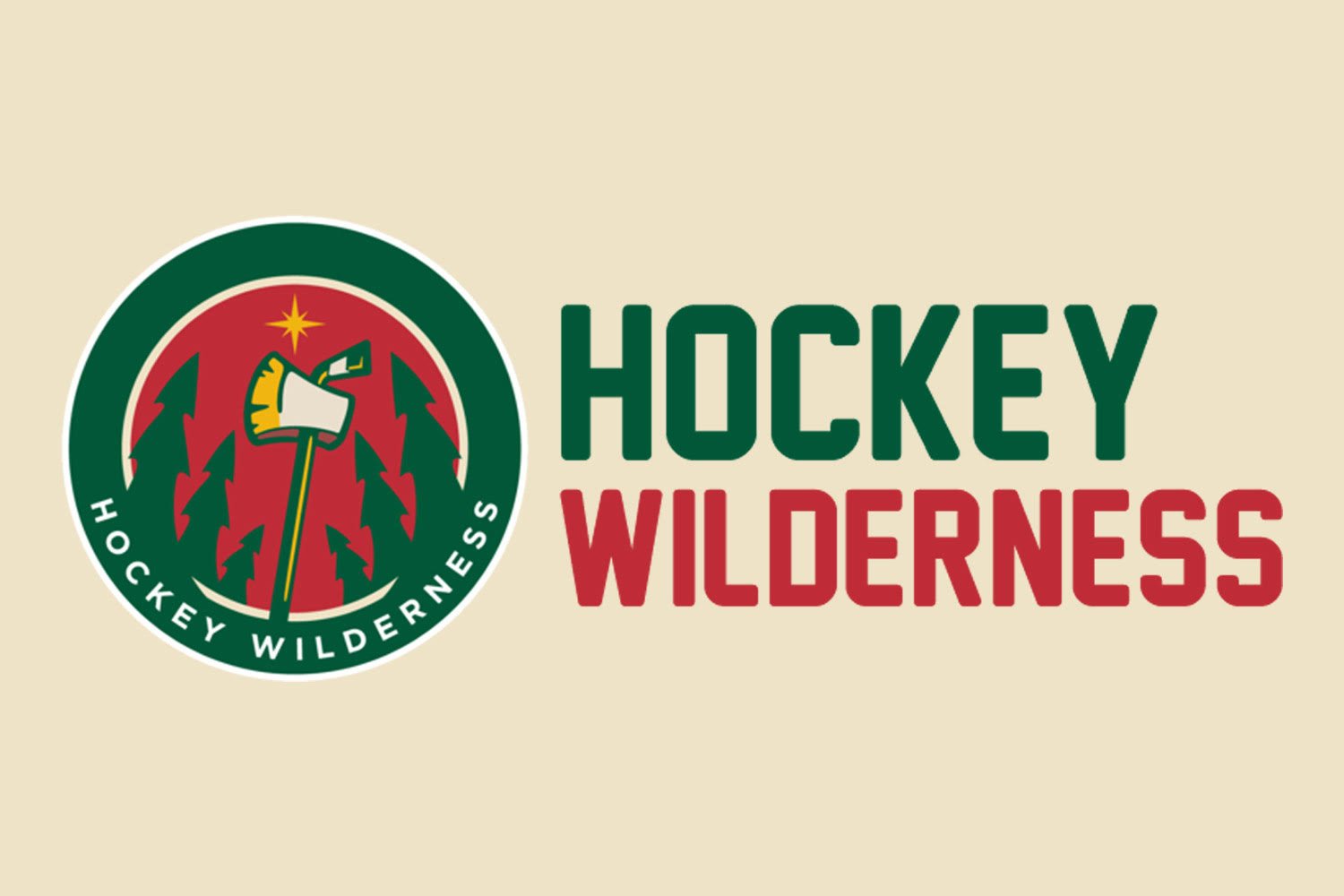 Hello, Wilderness!
Today, your Minnesota Wild have their first road meeting with the Winnipeg Jets.
Before today's game, the Wild currently stand in 4th place in the central division, and 7th place in the western conference and the entire NHL.
The Wild have won their first 2 meetings with the Jets, so I'm feeling pretty good about this one.
Hope you all enjoy the game tonight, Wilderness!
Until then, let's walk.
Wild News
Minnesota Wild Goalie Excels Despite Battling Multiple Sclerosis | ThinkProgress - A year after his multiple sclerosis diagnosis, Minnesota Wild goalie Josh Hardin is playing like one of the best net-minders in the NHL.
Minnesota Wild Prepare for Upcoming Divisional Swing - Gone Puck Wild - The Minnesota Wild have proven themselves to be among the league's elite, but where will they be a month from now?
Into The West - The Team of 18001 - As the Wild take on the Jets tomorrow afternoon, they open up a very difficult part of their schedule. The next 11 of 13 game will be played against teams in the uber-powerful Western Conference...
Tending the Fields
Grand Rapids Griffins claim 2-1 road win, maintain division lead | MLive.com - Two second period goals power Griffins to win.
Off the Trail
Sean Monahan has shootout winner for Flames' 4-3 victory over Panthers - NHL.com - Monahan scored the game-winning goal of the sixth round of the shootout to lead the Flames to a 4-3 win over the Panthers.
Crosby Scores Game-Winner - The Intelligencer - Even though the New York Islanders' up-and-down, fast-paced tempo always seem to bring out worst defensively in the Penguins, Crosby was there to give the Pens a 4-3 victory over the Isles.
Dallas Stars may be wishing for the road that never ends after 6 game winning streak - Sports Dallas Fort-Worth - They're going streaking!
Behind Enemy Lines
For the Jets' perspective, check out our friends over at Arctic Ice Hockey.
<!-- ######## START NEXTCLICKS SNIPPET ######## -->
<p><div class="likebox-fullwidth"><iframe allowtransparency="true" style="border:none; overflow:hidden;" frameborder="0" scrolling="no" src="//www.facebook.com/plugins/likebox.php?href=http://www.facebook.com/hockeywilderness&width=560&height=185&colorscheme=light&show_faces=true&show_border=false&stream=false&header=false"></iframe></div></p>
<h4>More from Hockey Wilderness:</h4>
<p><a data-size="small" data-show-count="true" class="twitter-follow-button" href="https://twitter.com/hockeywildernes">Follow @hockeywildernes</a> <a data-size="small" data-show-count="true" class="twitter-follow-button" href="https://twitter.com/SBNationNHL">Follow @SBNationNHL</a></p>
<ul>
<li><a href="http://www.hockeywilderness.com/2013/11/22/5130290/minnesota-gophers-vs-minnesota-duluth-bulldogs-series-preview?utm_source=hockeywilderness&utm_medium=nextclicks&utm_campaign=blogs">Minnesota Gophers vs. Minnesota Duluth Bulldogs: Series Preview</a></li>
<li><a href="http://www.hockeywilderness.com/2013/11/22/5132894/noon-number-november-22nd-23?utm_source=hockeywilderness&utm_medium=nextclicks&utm_campaign=blogs">Noon Number (November 22nd): 23</a></li>
<li><a href="http://www.hockeywilderness.com/2013/11/22/5132132/wilderness-walk-11-22-2013?utm_source=hockeywilderness&utm_medium=nextclicks&utm_campaign=blogs">Wilderness Walk: 11-22-2013</a></li>
<li><a href="http://www.hockeywilderness.com/2013/11/21/5131036/oh-kaptain-my-kaptain?utm_source=hockeywilderness&utm_medium=nextclicks&utm_campaign=blogs">Oh Kaptain, My Kaptain</a></li>
<li><a href="http://www.hockeywilderness.com/2013/11/21/5128812/noon-number-november-21-4?utm_source=hockeywilderness&utm_medium=nextclicks&utm_campaign=blogs">Noon Number (November 21): 4</a></li>
</ul>
<!-- ######## END NEXTCLICKS SNIPPET ######## -->