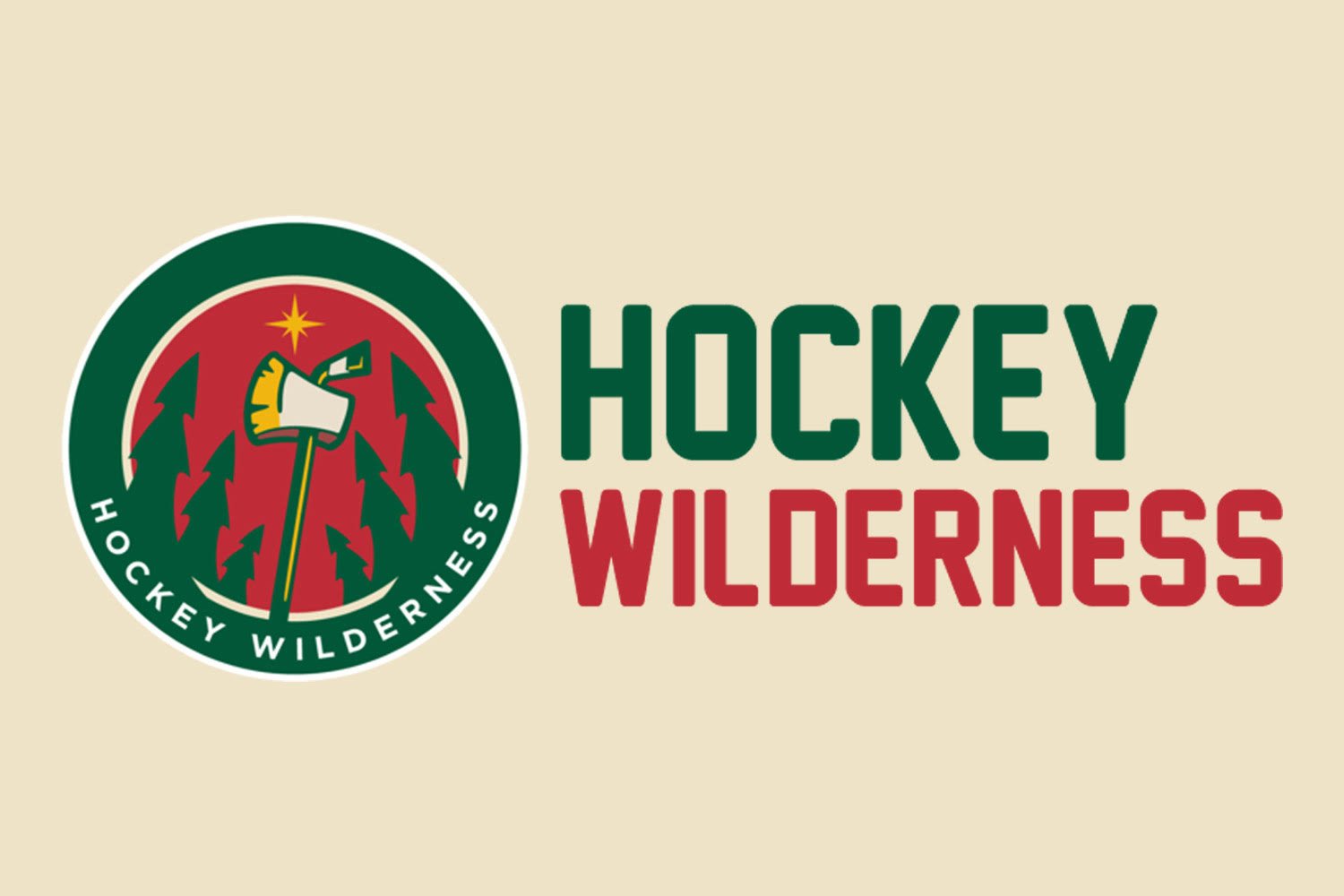 The Minnesota Wild are going to play some actual (albeit preseason) hockey games this month for the first time in what feels like a very long time, but there are some major questions when it comes to who will be in the lineup in that first real game against the Winnipeg Jets. Most of the blue line is figured out, but there have been a couple spots in the forward lines left open. Whether that's on purpose or not, for GM Bill Guerin or head coach Dean Evason to find some young talent to fill those holes, there are going to be some battles between rookies for those spots.
In an interview with Michael Russo of The Athletic, Guerin was asked whether this opportunity creates some drive in the young players to compete for their NHL debuts.
"Yeah, I think it does that," Guerin said. "And I think it does something else, too. I think it gives them hope. I think to have a spot or two open, it gives guys hope that they can make the team. I can't say that this is going to be like this every year, but if every other year, or most years, there's a spot there available, then, hey, you know what, guys set their sights on that. And I think that's healthy. I think it just picks up the competitiveness in the guys because they see something attainable."
It's something to watch for sure, whether or not experienced minor-leaguers like Kyle Rau or Joseph Cramarossa are able to stake a claim to a roster spot over more high-end but younger talent like Matt Boldy and Marco Rossi is still to be determined, but especially with the latter, there's some question marks.
Guerin was specifically asked if Rossi was destined to spend some time in the AHL due to his COVID-19 recovery, but the Wild GM says that it's more than just simply development and not being able to play in high-stakes hockey for 18 months.
"No, I can't say [he'll be in Iowa to start the season]. It's like riding a bike," Guerin said. "I mean, he did play competitive hockey. He did play in Switzerland last year (for one game), he played in the world junior. It's been a little while, but you know what? He trains extremely hard. He's extremely dedicated. Hockey's hockey. If a player has a knee injury, or back surgery, or whatever it is, they don't forget how to play hockey. And, he hasn't forgotten. He hasn't lost his drive. If anything, he's more driven, more competitive. So, we're not going to shut the door on anybody."
Rossi is certainly the most anticipated forward to see get some action during training camp, but Boldy being more experienced, already getting a taste of the AHL and NHL practices during the postseason, might just blow everyone away with his mature game.
With that in mind, Guerin was asked specifically if not letting Boldy have his NHL debut was the right call. And even if his 18 points in 14 games with Iowa was enough to get him a real look.
"Yeah, regardless, he's gonna have to come in and earn it. But it could be enough. Let's see how he does. I mean, he could come in and just have a terrific camp and force his way on. He could also come in and just perform at a level that we're like, 'You know what? He needs a little more seasoning, let's go this other direction with him.'
"I also think this is really good for the older players because I do remember being an older player, and when you're getting pushed by the young guys, that creates a little desperation in you. You know these young guys are coming and you have to be on top of your game. If you're out of shape, if you're not ready for camp, if you don't perform, you're going to feel the pressure. That's also a good thing. You see who gets their competitive juices up as a veteran so they don't lose their job. I think it's a win-win for everybody."
This forever-intruding kind of obsessive behavior with balancing the veterans and inexperienced players might be seen as shooting the Wild in their own proverbial foot, but I honestly think that this is all just preseason talk and trying to give even chances to everyone making the lineup. The pressure to let Boldy and Rossi appear in some early matches is ramping up to a boiling point and from everything we have seen so far, they are certainly more high-end options than the likes of Rau and Cramarossa (nothing on those guys though).
It will all play out in a few weeks, but it's definitely something to poke and prod to see if the Wild are able to be once again, a must-watch team for a dazzling rookie.