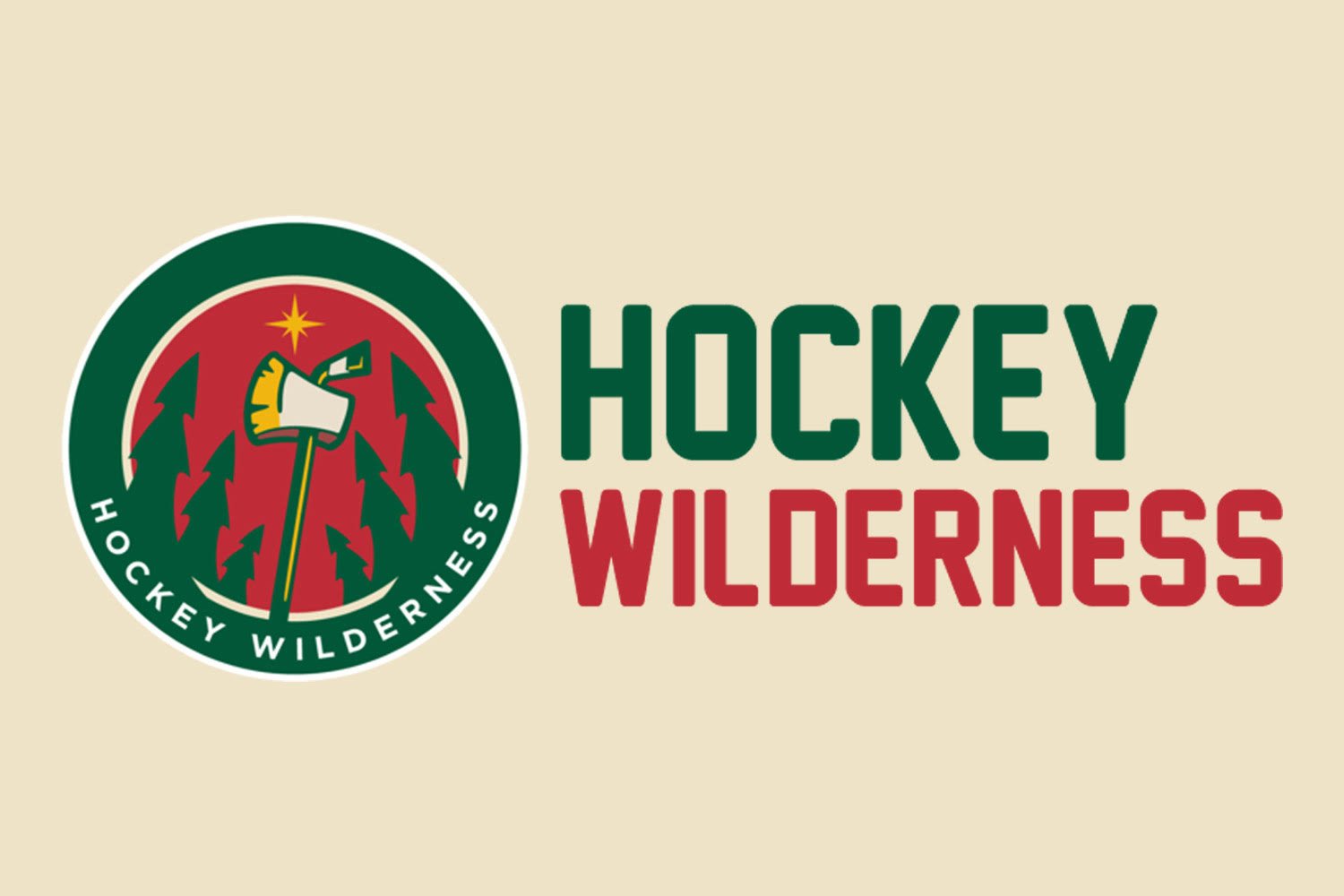 MINNESOTA WILD VS NASHVILLE PREDATORS
7:00PM Central, Xcel Energy Center, St. Paul, Minnesota
TV: Fox Sports-North Plus, Fox Sports-Wisconsin
Radio: KFAN 100.3 and affiliates
That was a big one!  What a way to cap an awesome Hockey Day Minnesota, with the Wild winning in emotional, comeback fashion, over a top-tier opponent that had been playing exceptionally good hockey entering last night's game.  The win is truly something for Minnesota to build on, as it had started to lose its way a little bit at the start of this four-game homestand.  Though it escaped with a victory Thursday against Arizona, a loss last night would have left Wild fans feeling very uneasy and in full-fledged swoon panic mode.  Instead, the team seems to be back in its high-flying groove, and our confidence in its abilities has been restored.  It was truly extraordinary to see Minnesota put up five goals on an extremely stingy Anaheim team that had allowed next to nothing over the past few weeks, highlighted by two goals each from Jason Zucker and Eric Haula, who scored an absolute beauty to tie it in the third by redirecting a Ryan Suter pass behind his own skates.  I'm telling you, the two-goal lead is so difficult to hold, and the Ducks proved this once again last night.  My goodness, what a game! 
If you were feeling a little… bleh… after the New Jersey loss and the narrow victory over Arizona, then surely you have a little more pep in your step today.  That's a good thing too, because the Wild has to go right back to work this evening, as the Nashville Predators are in St. Paul for their first visit to Xcel Energy Center this season, and third matchup overall with Minnesota.  The Wild is 2-0 against the Preds this season, with both of those road wins contributing to its franchise-record twelve-game winning streak in December.  The first win was all Minnesota, a 5-2 drubbing that featured two Eric Staal goals, while the second was an intense overtime victory, won on a dazzling Jared Spurgeon one-timer from Jordan Schroeder.  Tonight, the Wild looks to bring back those feelings and continue to ride the wave that it created last night, as it closes out its homestand with an opportunity to go 3-1-0 after losing the first one.
NASHVILLE PREDATORS
It was comically reported on Twitter last night by @russostrib that the personal luggage for the Predators didn't arrive with the team.  How does that even happen?!  It's a chartered jet for crying out loud!  The Predators bench might be a little more stinky than usual tonight, so for those fans seated in the first few rows behind Peter Laviolette, you may want to bring something to plug up the nostrils. 
The Predators have gotten themselves back into a playoff spot by winning five of their last six games, passing the St. Louis Blues, who have coincidentally lost five of their last seven.  Nashville is wrapping up a long five-game road trip tonight, after they beat Calgary and Edmonton on back-to-back nights Thursday and Friday, so it's a team that has been playing much better hockey since its last encounter with the Wild.  The biggest bit of news recently for the Predators has been the return of star defenseman PK Subban, who had missed sixteen games with a herniated disc before finally playing in Edmonton on Friday.  Getting one of the league's best offensive defenseman back in your lineup is obviously a huge boost, and with the team already playing well with Subban out, things are suddenly looking very positive in Music City.  Subban did not register any points in 22:53 of ice time in his first game back with the club.
Pekka Rinne is finally back to being a star goaltender, after an uncharacteristically mediocre first three months of the season.  In seven starts since the calendar year turned to 2017, Rinne has given up two or fewer goals in all but one game, a loss to Chicago on January 8th, in which he allowed three.  He's been challenged a bit this season by 21-year-old backup, Juuse Saros, who has been absolutely stellar in his nine appearances, posting a 1.44 GAA and .952 save percentage.  With Rinne getting up there a bit in age (he's 34 years old now), the Wild could be seeing a lot of Saros over the next decade.  Hopefully he gives up a lot of… Juuse… rebounds?  With the two goaltenders splitting the back-to-backs in Calgary and Edmonton, it's likely the Wild sees Rinne this evening, but pick your poison, because both goaltenders are playing very well. 
STORYLINES
In last night's big win, there was a lot of line juggling going on in the third period, as Bruce Boudreau tried all sorts of creative combinations to try to spark the tying goal.  The one line that was not tampered with, however, was the Jason Zucker/Mikko Koivu/Mikael Granlund line, which continues to roll and put up unbelievable efforts every single night.  Clearly Boudreau has decided that until this line stops clicking, he's not going to mess with the magic that the three forwards are making together.  Finally unchained after four seasons of defense-first hockey under Mike Yeo, and with Granlund finally being slotted in his natural wing position after the off-season addition of Staal, the line has become a rare combination of lethal offensive weapons, mixed with shutdown defensive abilities.  Perhaps the years under Yeo created a good base for the young, speedy wingers, because they have each grown into incredibly responsible players at both ends of the ice.  Now that they are being encouraged to go score goals, however, the sky seems to suddenly be the limit for these two players, who have already posted 38 and 31 points respectively on the season.  The always defensively imposing Koivu is the perfect compliment between Granlund and Zucker, and oh, by the way, the captain also happens to be having a career year, with thirteen goals and twenty assists in 45 games.  When this line gets on the ice tonight, keep your eyes peeled, because lighting can strike at any moment.
In the second of back-to-backs, Darcy Kuemper likely draws in tonight.  Looking at last night's game, Devan Dubnyk allowed three goals, including one where he just totally lost track of the puck, and rather than dropping down to his butterfly position, he remained standing with his five hole wide open, allowing Corey Perry to just tap the puck through his legs.  After that, however, you could tell that he had just decided he was done allowing goals.  Once the Wild had taken the lead, Perry got another chance on a clear-cut breakaway, which Dubnyk denied with a solid pad save, all but sealing the victory.  That's the difference between Dubnyk and Kuemper—that mental ability to just decide its time to shut down the opponent and give the Wild a chance to win.  Assuming Kuemper does get the start, it will be his first since Boudreau called him out publicly after last weekend's 5-4 win in Dallas, stating that Kuemper simply can't continue to allow three, four, or five goals every time he plays.  It will be interesting to see how he responds in a tough test this evening.
INJURIES
Mike Reilly got a chance to play last night for the injured Jonas Brodin, while Nate Prosser watched from the press box.  Reilly played a fine game, though he only saw 10:51 of ice time.  He definitely is not shy about jumping into the rush, as we saw him behind the goal line in the offensive zone on several occasions and carrying the puck straight through the neutral zone on a consistent basis.  With the Wild playing such a great game last night, it would be surprising to see any lineup changes tonight, unless Reilly gave Boudreau a few too many heart attacks by forgetting about his own zone.
The Predators are definitely banged up.  James Neal has been in and out of the lineup lately, but should play tonight.  Colin Wilson has been out since January 6th with a lower-body injury, and Roman Josi, normally Subban's partner on the top pair, took a high hit against the Bruins on January 12th, which has kept him out of the lineup ever since.  Subban's return couldn't have come at a better time for the Predators, who have been bitten hard this season by the injury bug.
Swing by for the Gamethread, which will post at 6:30PM.  Below are the projected lineups, thanks to dailyfaceoff.com, as well as the Tale of the Tape, thanks to @keisarikine.  Thanks for reading!