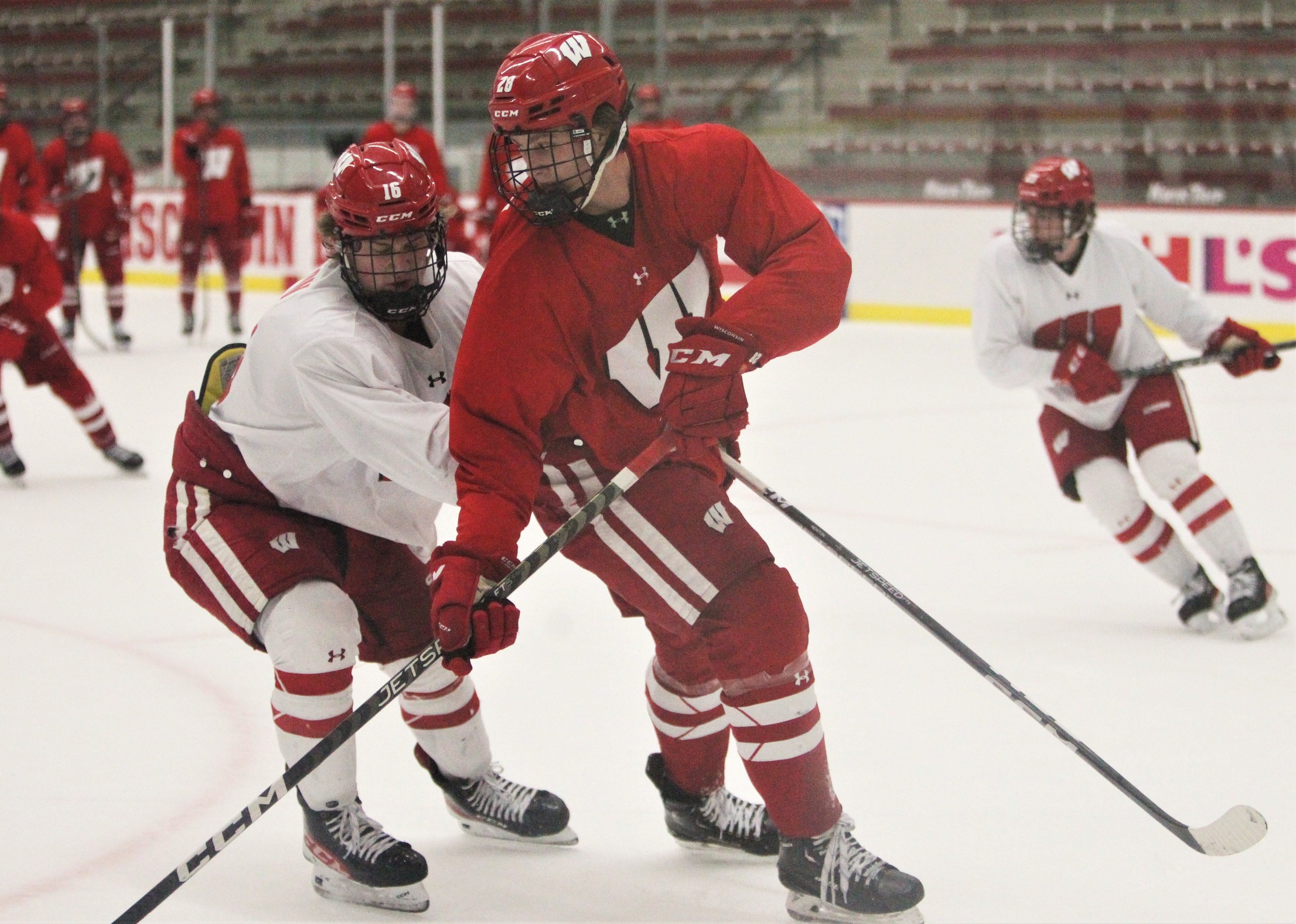 Image courtesy of © Mark Stewart / Milwaukee Journal Sentinel / USA TODAY NETWORK
With their first selection of the 2023 NHL Entry Draft, the Minnesota Wild selected center Charlie Stramel from the University of Wisconsin at 21st overall.
Stramel is a sizeable center, standing at 6-foot-3 and 216 lbs. and is known more for being a physical presence on the ice than any individual puck skills or skating. The Rosemount, Minn. native was able to play his freshman year at Wisconsin last year due to his Oct. 15 birthday, where he scored five goals and 12 points in 33 games.
There is still room to grow for Stramel, though. He was thrown into the nation's toughest college hockey conference in a top-six role on a team without a whole lot of structure. Some scouts would put the newest Wild prospect as a top-15 selection if he was able to stay in junior hockey or even just off his 2021-22 season where he spent it in the National Program.
Now, Stramel joins a Wild prospect pool that is growing in skill at the forward position -- with recent selections like Liam Öhgren and Danila Yurov -- as the newest hard-working center that is a much more typical Minnesota-style selection. 
The Wild's job is done for Wednesday, but they have a total of five selections on the second day of the draft, including two picks in the second round.