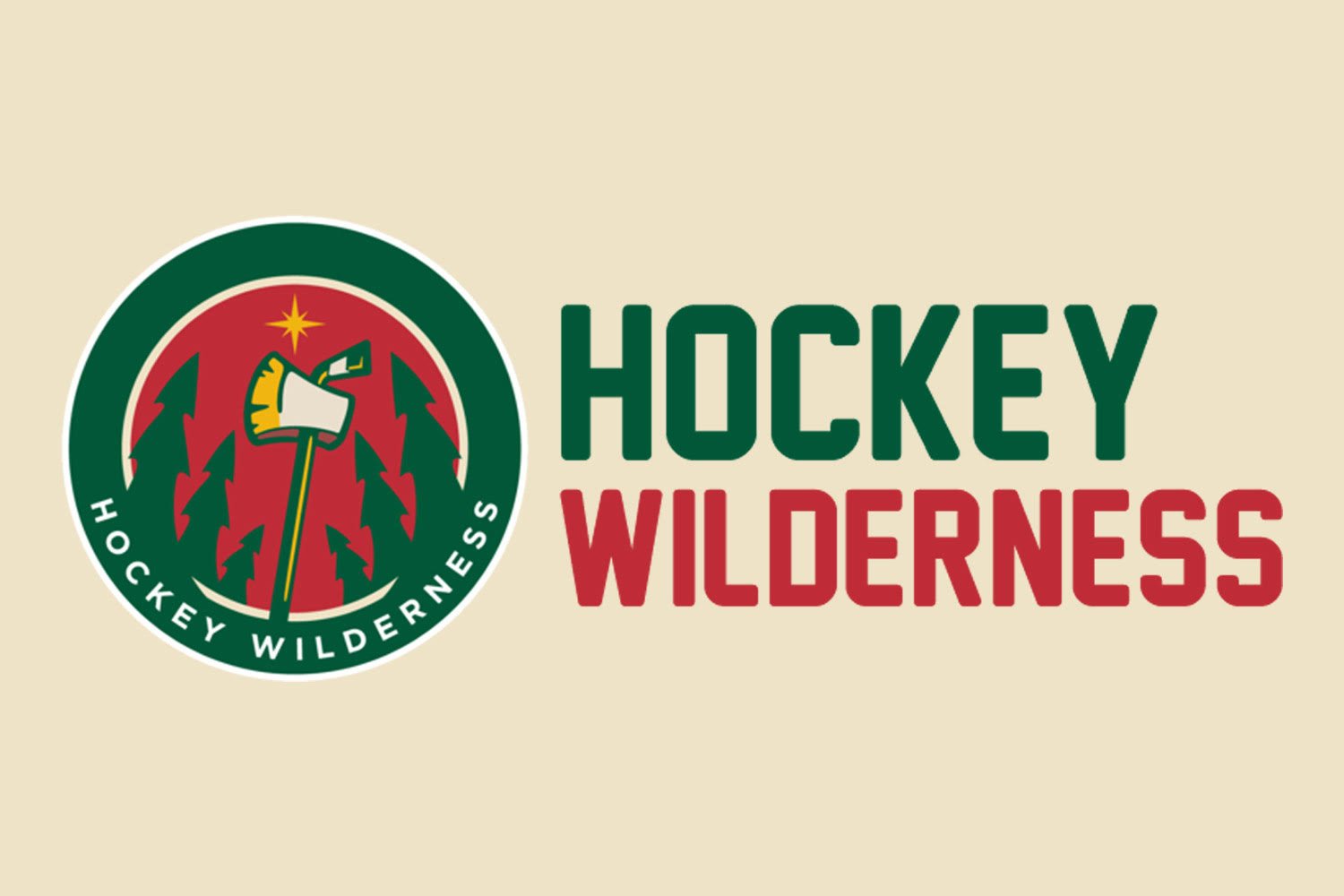 It's only three days late. Yes, I know I promised my thoughts on Wild development camp for Monday, but, hey it's the summer and there is plenty of time to offer thoughts. They may not be timely, but they are thoughts nonetheless. The Minnesota Wild wrapped up their annual Prospect Development Camp Sunday evening with the second of two inter-squad scrimmages open and free to fans in attendance.
The open scrimmages are some of my favorite days in the summer. It's a chance to get back inside, out of the July humidity, and watch hockey. It's real hockey in a sense that there are two groups of players wearing different jerseys and playing a competitive game of hockey. The final score doesn't mean anything, but the players performances in the scrimmages and in the week-long camp can help the players leave a good impression on the front office and the fans.
Team White stormed back to take a lead in the second of two 30-minute running time halves. Unable to score in the first half, White finally broke through to tie the game within the first minute, scoring on Wild goalie prospect from Finland Kaapo Kahkonen. Jackson Cates, Scott Conway, and Carter Randklev, all camp invitees, scored for Team White. Brice Misley and Dante Salituro scored to even it all up before White won by a Jackson Cates goal in a 3-on-3 overtime. A five player shootout would follow as White added to their win with a 6-4 margin.
Tyler Sheehy
A camp invite who had himself couple good seasons with the University of Minnesota just didn't really stand out to me. He's got some skill and creativity, but being an older player than some of these 18/19 year olds, you'd expect to him to dazzle. Maybe the youth on his team and line didn't help carry him enough to allow him to show off more of that skill.
Dereck Baribeau
I thought Baribeau out-played Kaapo Kahkonen in the half those two manned opposing nets. But when you look at it, both were victimized by rebounds that fell to their flanks and a penalty shot. But Baribeau showed more aggression, attacking the puck and flashing the glove. Team White won because he made some key stops, and ultimately that's what mattered.
Kaapo Kahkonen
Like I mentioned above, I thought he was out-played in net. He got beat over the glove, didn't seem to move laterally well, and in a game where his teammate, Hunter Shepard stopped every puck he saw in the first half, Kahkonen gave them up right off the drop and allowed White to take over.
Jackson Cates
Hailing from Stillwater and brother of Ponies standout Noah Cates, Jackson look really good as an invitee among a camp filled with NHL prospects. Jackson scored to tie the game, scored in OT by going to the net, and even scored in the 5 player shootout. Scoring is good and all in these camp scrimmages, but there's more to the game, even if goal scoring is the name of the game. I thought he looked good in transition and carrying the puck. He was on a line with Alex Khovanov and Dmitry Sokolov and seemed to gel with the two Russians, who also possess some creativity in the offensive zone. The NCAA Champion Bulldogs should be excited for him because there is skill there.
Brandon Duhaime
Duhaime was active on the ice, but I thought the he was best in transition. That said, I don't think his puck skills are good and I think he messed up more than once on a break down the ice where he had a chance to create a shot, or make a pass, and neither happened.
Dmitry Sokolov
Sokolov was active in all three zones. The conditioning looked to be there and he had some pretty good chances where he dangled down the slot. He didn't score, but his linemate Jackson Cates did. Sokolov, like his fellow countryman Khovanov, played a puck possession game where they are more apt to hang on to the puck, skate around with it, and look for something to open up by drawing in defenders rather than forcing a bad shot or pass. I'm hoping he just lights it up in Iowa this coming season.
Alexander Khovanov
I thought his first half was better than the second half. He's much more of a passer than say Sokolov, but that is just fine. He looked awfully fatigued in the second half which makes you think that maybe his conditioning and endurance aren't completely back to 100 percent following a tough, illness-laden season. I do like his patience on the ice and his ability to see the ice. I want to see him next year after a healthy season to see how he's grown.
Simon Johansson
Johansson was not the first rounder, but I thought he was far more noticeable. He liked to float deep into the offensive zone and jumped on loose pucks. He skated well, especially when carrying the puck through the neutral zone. I was not expecting to see much out of him right away, but I can say that I saw that there's something there for talent. It might not be high-end, upper-echelon talent, but he's better than I thought.
Which brings me to the other Johansson.
Filip Johansson
I was perhaps the biggest critic if the Wild selecting Filip at 24, and while I still don't like where he was picked, I liked what I saw in the scrimmage. He knows he has a ton to prove, and he knows that he's got almost zero offense to his name to this point. What I saw from Johansson was that someone in camp told him to get the puck to the net. I saw him take a shot, sometimes indiscriminately, in an attempt to make things happen. He skates well, really smooth. His defense was good. He still needs to show more in transition and along the blue line, but I didn't hate his game...and believe me, I went in looking to dislike what I saw.
Vanya Lodnia
Lodnia looks like a real solid player. I liked how active in all three zones he was. I liked his willingness to carry the puck, work in transition, make a hit, and create chances. He's a stocky kid with some good hands. I am secretly (not so secretly now) hoping this kid gets all the chances in the world to show what he's got. He has a real, true American Dream kind of story and with his skill that he displayed, you just want to root for the guy.
Mason Shaw
Shaw skated well, showed some hands, liked to shoot the puck. I just wonder if being out so long from an ACL injury suffered last year in the Traverse City tournament had him playing a little timid. It'll take some time to become aggressive again, and find the game speed.
Jack McBain
Dude is big. He won the Camp award for hardest working player. I like that coming from a 3rd round pick. He is big, was noticeable, just didn't bring a ton of offense to the table. But, if he could find his way to the slot and be a big body in front of the net, he has an ability to find goals by being a bit greasy.
Connor Dewar
Dewar tries...hard. This kid will give effort, and do his best to make the smart play. Though I can't say he stood out well during the scrimmage. Ultimately, it's hard to have much of an opinion about him when I think I remember seeing him once. But he was trying hard, so there's that.