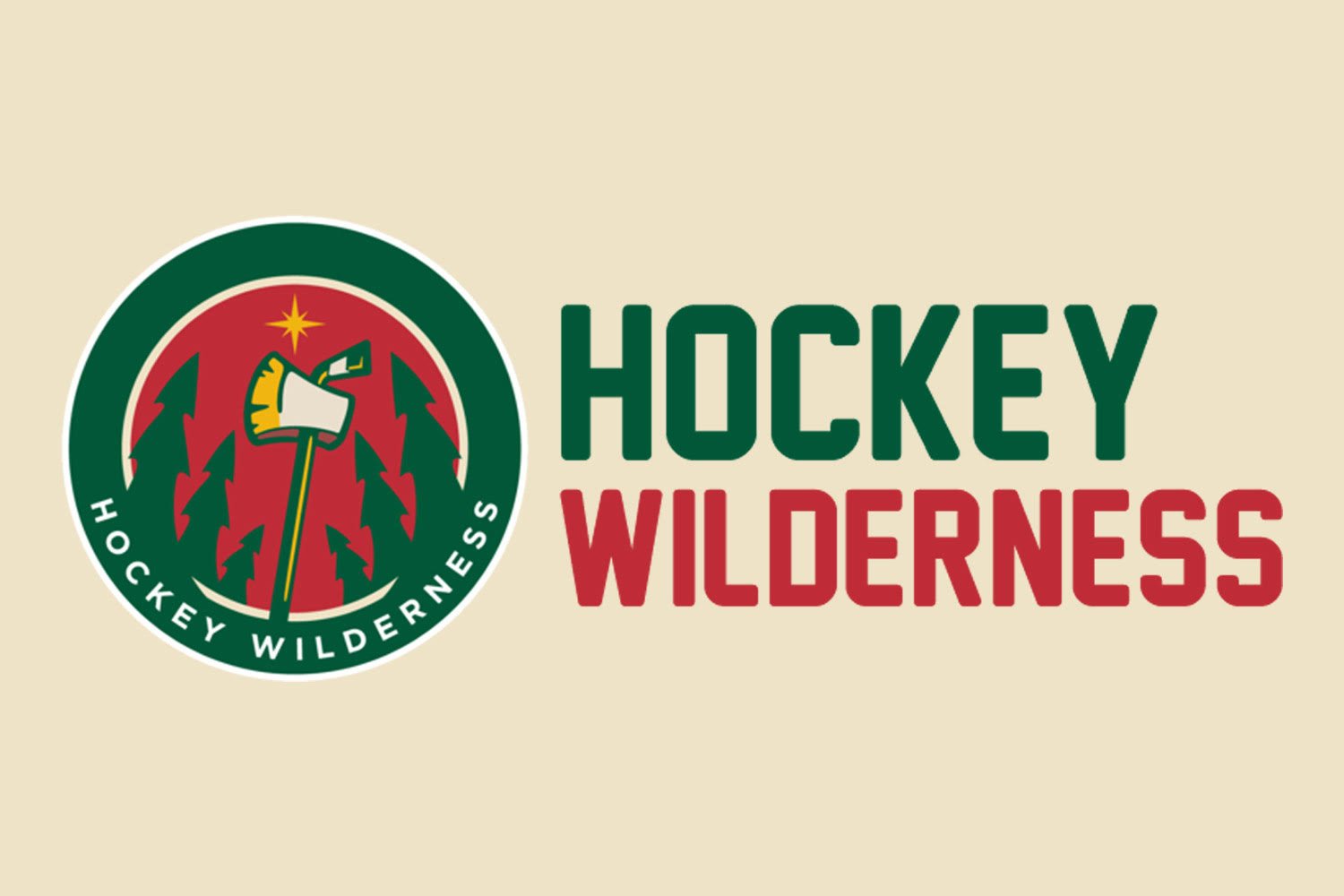 The scrimmage saw all 42 players divided into two teams and the game was held over two 30-minute halves of running time and an intermission in between with a full team shootout at the end. The teams did not have power plays. Instead, there was a penalty shot with a chaser (a defending player chasing the player taking the penalty shot in an attempt to defend against it).
On to the scouting report!
Matt Dumba
Dumba55 really looked the most NHL ready of all the players on the ice. He was paired with camp invitee, Zach Palmquist, and they were very efficient defensively, especially in the first half. There was one particular sequence when Dumba battled for the puck in his own end and took it all the way to the other end and was able to set up a scoring chance. He was physical and fast with a good shot. The 2012 first round selection of the Wild has definitely gotten better in the defensive end, but still is showing some signs of his bad habits where he gets caught trying to do too much. However, his speed allowed him to get back into position. It won't in the NHL so he needs to work his positioning better to crack the lineup. He has a real solid opportunity to make the NHL Wild with one, possibly two, spots up for grabs in the lineup.
Gustav Olofsson
Gus Olofsson displayed his skating ability all weekend and even tallied an assist in Friday's midday scrimmage. He is another player with NHL aspirations this year. He had a quiet game Monday evening, but, really, with a defenseman, games in which you don't hear their name called often is usually a good thing. Although Team White struggled to get the puck out of their end at times, Gus still played a strong game.
Another savvy signing by Chuck Fletcher was the signing of Gelinas as free agency opened. Our own writer, Felix, broke the news to the rest of us almost a month ago. Gelinas was the best defenseman in the Quebec Major Junior league. He was dynamic on the ice and scored a few goals between Friday and Monday. He displayed smooth skating ability coupled with a wicked wrister. By all other accounts, Gelinas was very impressive. He is 21 years old and is eligible to play in Iowa. Unless he really wows, expect him in Des Moines.
Alex Tuch
"Tuch, tucks it in the net to tie it up," is how I phrased it on Twitter Monday night when he scored the first goal for Team White. Tuch also scored a nice wraparound goal on Friday. The size he possesses should have everyone excited. He used that size to score his goal Monday night and he was in the right position: right in front of the net. The 2014 18th overall selection was considered a safe pick immediately following the draft, but his performances in this camp have allowed me to get super excited about him as a legit prospect.
The Duke had a strange goal celebration Monday night. For his first goal of the night, he took exception to a slash by fellow WHLer Chase Lang and ended up getting into a little skirmish after the goal was counted. Mike Greenlay on the Wild.com live stream alluded to there possibly being a history between those two. Duke is a player that has shown some skill in camp and could be a real solid pick for a 6th rounder. He still needs some real refining, but he might be a good find for Brent Flahr and company.
Christian Folin
Apparently he has made a changeto the pronunciation of his name...again. It's now pronounced like "Foe-lynn" rather than, "Foe-Leen." He is another NHL hopeful this season after signing with the Wild at the conclusion of his UMass-Lowell season in the spring. He did get into two games with the Wild down the stretch. What's to love about him? He has good size as a defenseman with a big shot from the blue line. He also has the refinement that the college level can provide. He really stood out in Friday's scrimmage, but I thought he was efficient in the D-zone for Team White in getting the puck up to his wingers. He makes good decisions in the offensive zone and is tough in front of the net. I think you will see him in St. Paul this season for stretches of games.
Kaapo Kahkkonen
Kevin Falness, the studio Anchor? of the Wild Radio Network kept saying he was Michael Shibrowski. Unfortunately for him, he wasn't Shibrowski and he was getting lit up by Team Green. The 4th round pick of the Wild seemed to struggle with the quick passing of Green and probably wanted the two Reid Duke goals back. In fairness, the first one was deflected in by his defenseman, Carson Soucy. Kahkkonen is a 6'1" goaltender and has quick lateral movements. His glove is OK and his stick is decent, but he struggled Monday. Goaltender may be the toughest position to handicap. It's such a volatile position and goalies really don't hit their stride until 26 years old. Don't give up on him yet. He still has plenty of time to develop and plays in a solid league in Finland.