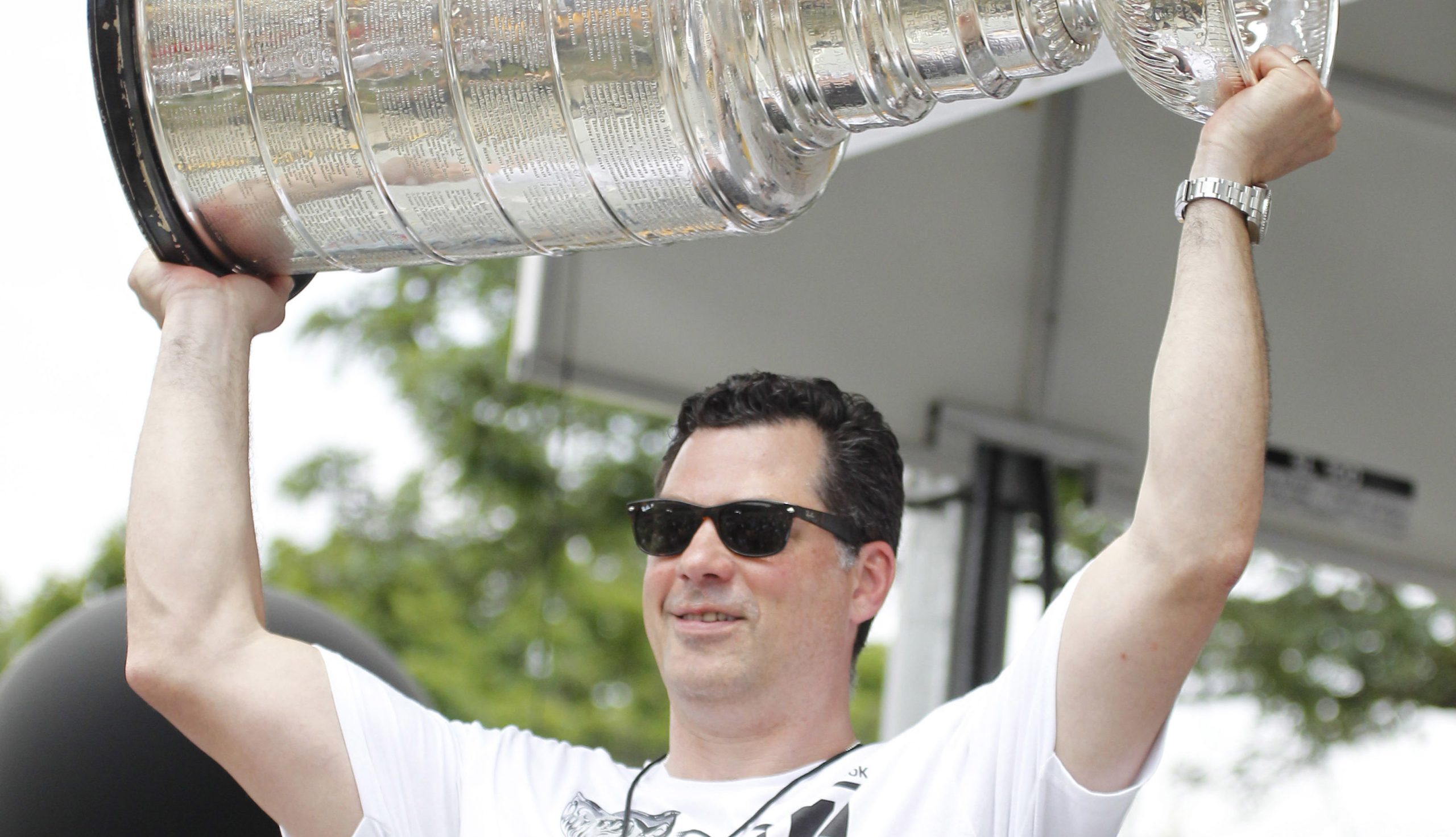 Stop me if you've heard this before: A leader takes over, slips on every banana peel possible, makes everyone hate him and is sent packing as soon as possible. A new guy takes over, and it doesn't really matter who takes over, because anyone's an improvement.
The most recent example that we have of this scenario anywhere in the world is the Minnesota Wild front office. After Paul Fenton's departure as general manager last season, Wild fans danced in the streets. They didn't know what the next GM was going to bring, and didn't care. The guy blowing up the Wild's core for a bag of magic beans was gone.
Thanks to Dom Luszczyszyn's yearly Front Office Confidence Rankings, we have a stand-in for a GM approval rating which allows us to have a pulse on the fan base. The results? The State of Hockey is all-in on Bill Guerin after his first year as GM.
https://twitter.com/OhHiTony/status/1326546371436896256
Minnesota ranked 18th, up from dead-last the year previous. What's interesting, however, is the massive split between how Wild fans and the rest of the league view him.
Ninety-four percent of Wild fans are more confident in the organization than they were a year ago. Again, following Fenton, that's no surprise. But the rest of the league sees an even split between those more, less and equally confident in Minnesota's direction.
So what gives? Are the Wild in love with a GM who hasn't earned it yet? Or is the rest of the NHL slow to catch up?
Why the Fans Buy In
The two places where Guerin gets the highest marks from Wild fans are drafting and development and overall vision.
The only draft Guerin oversaw was in October, which is a real small track record to get hyped about. Yet, how can Wild fans not be optimistic about this? Minnesota landed potential No. 1 Center Marco Rossi, another nice center prospect in Marat Khusnutdinov and a physical puck-moving defenseman in Ryan O'Rourke.
It's a solid bit of work, and thanks to Guerin, the Wild can be confident in their drafts in the future. Guerin delegated scouting responsibility to Judd Brackett, whose track record in Vancouver should make no Wild fan question whether they're in good hands.
As for vision, Wild fans are ready to see the dismantling of a mediocre team, and Guerin is obliging. Unlike the previous regime, that housecleaning extends to the most prominent roster players.
The headliner is obviously Mikko Koivu, the longtime captain and a face of the franchise for a decade and a half. Guerin cut ties with him unceremoniously. Same with Eric Staal, who was exiled to Buffalo ostensibly for the sake of shaking up the locker room. Long-time goalie Devan Dubnyk, gone. It's an open secret that Zach Parise could be next.
Is the team necessarily better for these moves? Perhaps not. But fans have seen what these players delivered to Minnesota at their best -- a lot of first-round exits. Whether it's fair or not to pin that on the leadership core, the State of Hockey is ready to move on, and so is Guerin.
Why the NHL is Skeptical
Why isn't the NHL at large on board with this as well? While Wild fans are quick to sign onto anything that isn't a mediocre status quo, it's fair to question Guerin's asset management through one year.
The Jason Zucker trade stands out as a win, as the Wild pulled down a top prospect and first-round pick for a player they didn't see as part of their future. Other than that? It's a mixed bag.
Swapping Luke Kunin for the Khusnutdinov pick and Nick Bonino seems solid, but the final verdict won't come anytime soon. It's still hard to see how trading Staal for Marcus Johansson improves the team up the middle. Thirty-three-year-old goalie Cam Talbot got a three-year deal despite it being a question whether he's an actual upgrade. Young scoring winger Ryan Donato was given away for free.
Even Wild fans aren't truly sold on Guerin in this regard. His two lowest scores from the fanbase came from trading and free agency.
The Minnesota faithful will point to next year as being the true test for Guerin, with $26 million in cap space at his disposal. That's fair, but that cap space is going to be a lot tighter than it first appears. Big raises are coming for Kevin Fiala and Kirill Kaprizov, which could wipe out almost half that cap room. That leaves about $14 million for eight roster spots.
Of course, one year on the job is much too early to judge whether a GM is good or not. Just ask Joe Sakic. But when stripped of the baggage of watching multiple playoff failures and the chaos of the Fenton regime, his first year looks merely OK.
Why the Direction Remains the Same
The irony of Guerin's tenure is that even after two changes at the helm, the Wild are trying to execute the same plan as Chuck Fletcher. Minnesota is still trying to win without a true rebuild.
Fletcher started his tenure building the farm system from scratch, that is, until the Parise and Ryan Suter signings. Once those happened, Fletcher had to fast-forward his rebuild, making moves to win in the present. The Wild got tantalizingly close to true contender status, but Fletcher was never able to land that final piece.
Then Fenton came in, promising that the Wild were "tweaks" away from contention. In trying to juggle winning now and building a contender, Fenton made an incoherent mess. He made some moves to get younger, but wouldn't commit to that direction. Bringing in Mats Zuccarello and retaining Staal kept an old team old.
Guerin's made some moves to get younger, and unsurprisingly, that's been his best work. Still, his two biggest moves have locked the Wild into being an older team, even after the roster turnover.
Since Guerin's takeover, he's locked in Jared Spurgeon through age-37 and Jonas Brodin through age-34. Both are fantastic defensemen, but this is a league that gets younger and faster every day. Is it wise to sign both of them for a combined $13.6 million until their mid-30s? Especially with Suter on the payroll for five more years?
For a contending team, that's a deal with the devil you might make -- try to win now, then deal with the fallout after you win. However, what's the Wild's timetable? Probably two or three years, at the earliest. Would you rather have 30-plus year olds Spurgeon and Brodin then, or the haul of futures either or both could have netted?
After all the tumult of the front office, the Wild are trying to execute version 3.0 of the Fletcher Plan. Can Guerin thread the needle of winning now and building a real contender? With promising young forwards in Rossi, Fiala and Kaprizov, there's at least a chance. That's a tough tightrope to walk, though. Any small disappointment -- early decline from Spurgeon or Brodin, the young studs being good instead of great -- can derail it completely.
Guerin has Wild fans on board, but he'll have to stick a tricky landing to get the rest of the league to follow.