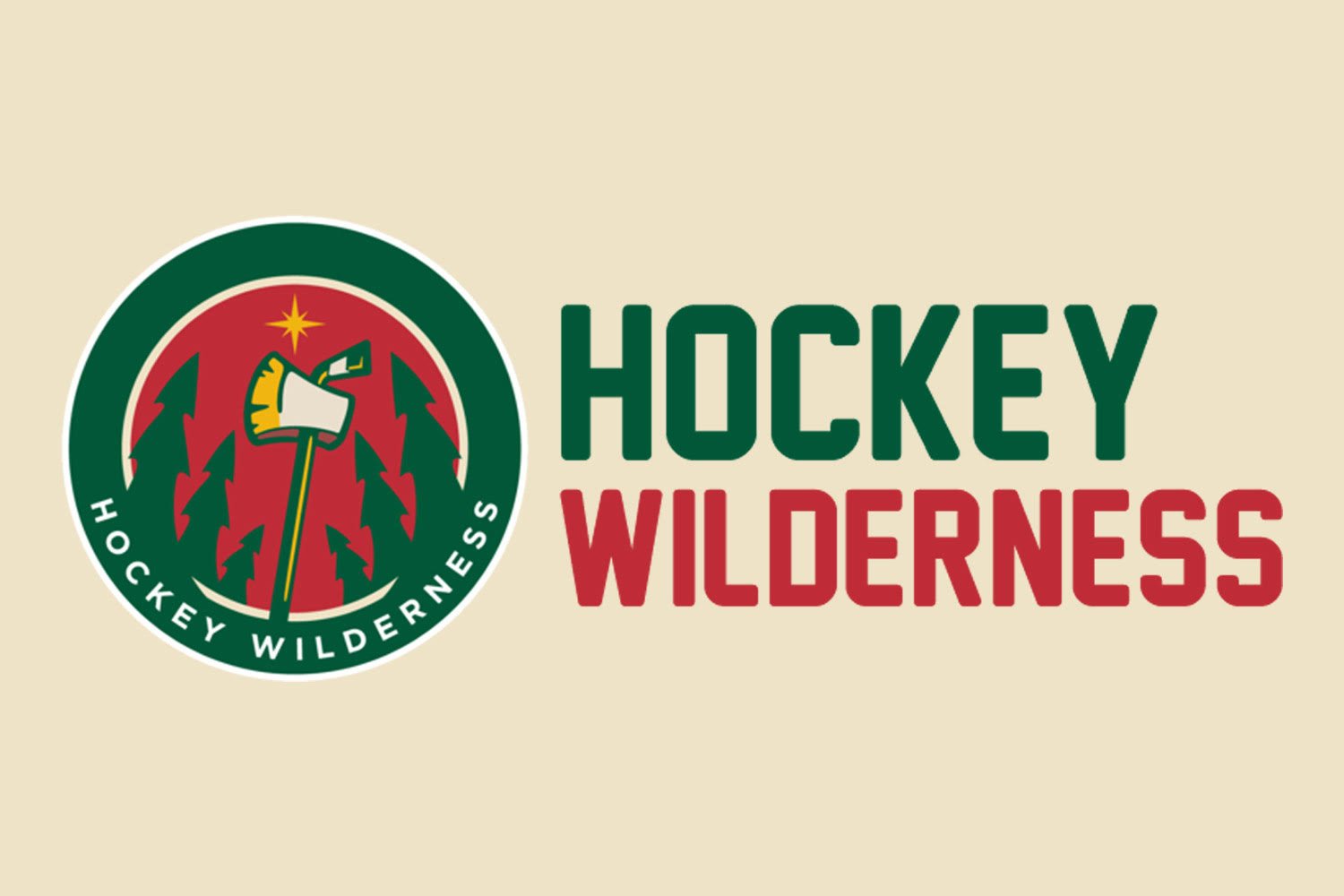 MINNESOTA WILD AT DALLAS STARS
7:30PM Central, American Airlines Center, Dallas, Texas
TV: Fox Sports-North, Fox Sports-Wisconsin
Streaming: Fox Sports Go app
Radio: KFAN 100.3 and affiliates
Weren't we just here?!  The Minnesota Wild returns to action on the road tonight, after a disappointing and uncharacteristic 2-2-0 homestand.  For the second time in the last ten days, Minnesota (Version 2.Boudreau) visits American Airlines Center, formerly a house of horrors for the Wild (Version 1.Yeo), where it will take on the run-and-gun Dallas Stars… again.  In case you forgot, the last time the Wild was in Dallas, it jumped out to an early 3-0 lead, sending Antti Niemi to the bench after just four minutes, as he allowed three goals on three shots.  That's a .000 save percentage for you statisticians out there.  With replacement Kari Lehtonen in, Chris Stewart would add one more goal nine minutes later, and things were looking pretty sweet for the Wild.  But then the Stars scored that ever-concerning last-minute goal in the closing seconds of the opening period, and the Darcy Kuemper floodgates were suddenly wide open.  The Wild was very fortunate to escape that night with a 5-4 victory, after it let the Stars come all the way back to tie the game at four.
The Wild clearly didn't play its best hockey this past week either, losing to New Jersey on Tuesday and Nashville on Sunday.  However, it also didn't exactly ice its best lineup, with Jonas Brodin breaking his finger early in the second period against the Devils, leaving the team with five defensemen, and Mikko Koivu catching the flu just before the Predators game.  More on both of those situations later in the Preview...
We've been saying it for weeks now, but the Wild desperately needs to get back to playing a more complete game in terms of its defensive structure.  The team goals against average has risen steadily over the past month, a very concerning trend that is being masked by Minnesota's simultaneous increase in scoring.  Facing the offense-first Stars, Bruce Boudreau will be happy to get Devan Dubnyk back in net to see how his team fares this time around against Lindy's Ruffians.
DALLAS STARS
A joke by the Dallas Stars' game operations team went viral this week, when it poked fun at the new POTUS by exaggerating its attendance numbers on the jumbotron during Saturday's game.  It's a little concerning for the Stars that their biggest news story of the week was what they posted on their jumbotron, but regardless of your political views, it's a pretty creative jab and a gutsy move by whoever decided to actually go through with it, especially working for a team that plays in Texas.  If the Eastern Conference's best team drew 1.5 million, though, what will the Western Conference leaders draw tonight?  And what kinds of tricks are they pulling with their Kiss Cam in Dallas? 
Since their last meeting with the Wild, the Stars are 1-2-1, with their only win in that stretch coming at Madison Square Garden, a bizarre 7-6 victory over the Rangers.  Those are the types of games that we've come to expect from the Stars, though, who can score with the best teams in the league, but probably couldn't stop my old college intramural team from putting up a couple goals.  That's saying something, because believe me when I tell you, the Breezers were not an offensive powerhouse by any stretch of the imagination.
The Wild knows what it's getting from the Stars, who continue to stink defensively, giving up 3.80 goals per game in the month of January, and 4.25 goals per game in the four contests since they last faced the Wild.  Their hideous two-headed goaltending monster is still atrocious, so unless this team can find a consistent netminder and a couple of solid defensemen that can calm things down and get the puck out of dangerous areas, the next year or two could be a bumpy road for Dallas.  Both Lehtonen and Niemi are signed through next season, by the way, at respective cap hits of $5.9 million and $4.5 million, so it's not like General Manager Jim Nill can just go out and add a veteran goaltender to fix this problem, and clearly no GM is touching a trade for either of them with a ten-foot pole.
Though there's still plenty of time for the 19-20-9 Stars to heat up and get back in the playoff race, things are looking more and more bleak every day for Dallas, who keeps losing games and also keeps losing key players to injury and illness.  Even their offensively electric duo of Tyler Seguin and Jamie Benn have experienced some tough times of late, with Seguin questionable for tonight's game because he's under the weather, while Benn will play despite a broken schnoz.  Yikes.  Seguin is of course the leading scorer for Dallas and an all-world talent, so his status is certainly worth monitoring.
STORYLINES/INJURIES
Normally storylines and injuries are two separate sections in the Game Preview, but there's a lot happening on the injury/illness fronts for both clubs of late, so those make up the bulk of the storylines.  Thus, a combined section!  For Minnesota, Mike Reilly filled in for Brodin the last two games, and Boudreau opted to play both Reilly and Nate Prosser in Sunday's loss against Nashville, with Christian Folin as the scratch.  The offensive-minded Reilly was good in the game, getting plenty of ice time late as the Wild searched desperately for a tying goal.  As Bruce looks to get his team back to a more sound defensive approach it will be interesting to see if Reilly has gained enough trust to draw into the lineup again tonight. 
Meanwhile, Koivu was a late scratch due to the flu Sunday, replaced by Kurtis Gabriel, since Gabriel was the only forward they had lying around.  It sent a shockwave through Minnesota's lineup, with Jordan Schroeder being elevated to Koivu's normal spot between Jason Zucker and Mikael Granlund, who both dazzled once again, even without the veteran presence at center.  Zucker and Granlund only connected for one goal in the game, but the duo seemed to have about a thousand chances against Pekka Rinne, who was very solid in net for the Predators and robbed both wingers on several occasions.  For tonight's game, the Wild swapped out Gabriel for a speedier, more skilled version, recalling Christoph Bertschy from Iowa and sending Gabriel back down.  Koivu is on the trip, according to Michael Russo, so if he plays, then either Bertschy—hoping to make his ninth career NHL appearance—gets scratched, or Tyler Graovac comes out of the lineup for the second time in three games. 
There's definitely cause for concern with the Koivu situation, not just for him, but for the whole team, which has been healthy for most of the season.  Now, suddenly, with Brodin out long-term and a very contagious illness present in the locker room, there could be a lot more players missing time in the coming weeks.  If you have any extra cans of Lysol around your house, please mail them to Xcel Energy Center, so that the staff there can get to work disinfecting the Wild's dressing room before the team returns.  Minnesota just can't afford to have another string of illnesses run rampant through its ranks like the Great Mumps Epidemic did in '14-'15.
As for the Stars, in addition to Seguin's illness (he's questionable for tonight) and Benn's broken beak (will play, but… ouch), veteran defenseman Johnny Oduya could miss up to four weeks after he re-aggravated an ankle injury that kept him out of the lineup for several weeks earlier in the season.  Young center Radek Faksa will also be out for the next couple of games with a lower body injury, while Mattias Janmark continues to rehab from a serious knee injury suffered way back in October. 
The Gamethread will post at 7:00PM Central, so swing on by!  Below are the projected lineups, thanks to dailyfaceoff.com, and the Tale of the Tape, thanks to @keisarikine.  Thanks for reading!