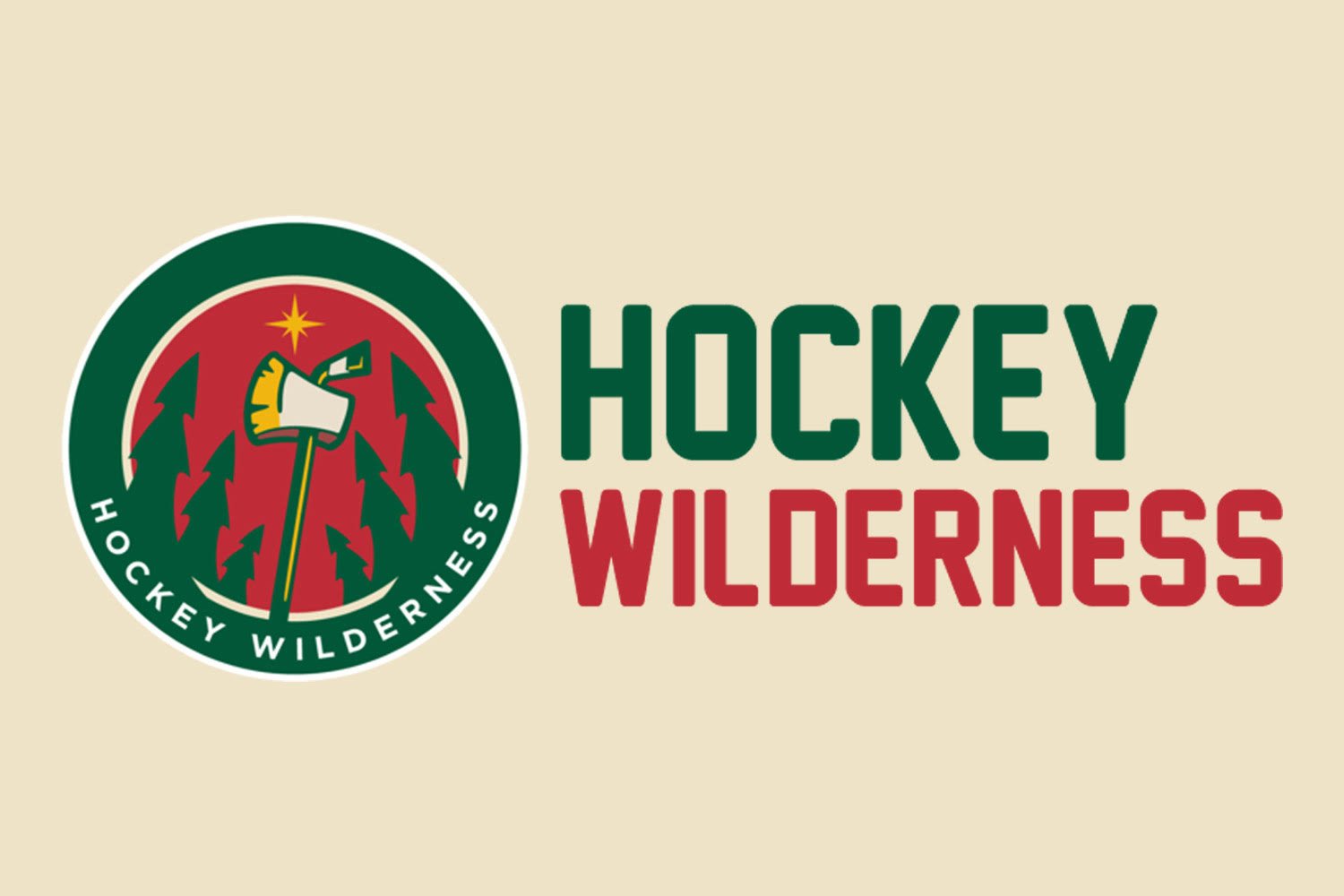 MINNESOTA WILD AT NEW YORK RANGERS
6:00PM Central, Madison Square Garden, New York, New York
TV: Fox Sports-North
Streaming: Fox Sports Go app
Radio: KFAN 100.3 and affiliates
'Twas the night before… the night before Christmas, and the Wild were in second place.  Their outlook was rosy, like Bruce Boudreau's face.  But if ever there was a game that could spell danger, it would be tonight, when they face the New York Rangers.  For it is their second game in as many nights, and if their streak should ever end, it should be here, right?  As we watched them play last night in Quebec, we said 'tonight is the night they will surely get wrecked.'  But what to our wondering eyes would appear, but little Bruce Boudreau and his team without fear.  Somehow they beat the Habs, even with Carey Price, but tonight they must face the Rangers on MSG ice.
Coming into last night's game against Montreal, it felt like that was the one the Wild would finally lose and end this awesome streak, as Minnesota was up against one of the best teams in the league, in their building, with arguably the best backstop in the world tending the opposing goal.  Yet somehow, even after spotting the first goal of the game to the Canadiens while they were down a man, the Wild found a way.  Devan Dubnyk won this season's first battle of the league's top two goaltenders, and the Wild came out of the Bell Centre with two points.  As Cousin Eddy once said in National Lampoon's Christmas Vacation, "That's somethin', ain't it?  She falls down a well, her eyes go crossed.  She gets kicked by a mule, they go back to normal…  I don't know."  My point is that I don't fully grasp how they pulled off two points last night, but they did it, and the Wild actually played a pretty solid game from start to finish, despite quite a few factors working against them, including facing a truly top-flight opponent on the road. 
Now, as a Wild fan, I always maintain a cautious approach to my fandom, so entering Madison Square Garden in the second of back-to-back games, tonight's meeting with the New York Rangers has disaster written all over it.  Doesn't it?  The Wild have proven me wrong over and over again during these last nine games, so maybe they'll do it again tonight. Maybe the Wild have been looking at this game as their short-term goal, as Bruce Boudreau likes to reference, and sees a victory tonight as a sweet reward for all of their hard work over the last few weeks.  It would truly be a shame to win nine consecutive games and then go into the holiday break on a losing note, but if last night was a measuring stick game for Minnesota, tonight is the Final Exam before the holiday break.  Oh, and by the way, if the Wild do win tonight, they will set a new franchise record for consecutive wins.  This is a big one.
NEW YORK RANGERS
The Rangers are a very interesting and scary team, coming off of one of their worst losses of the season, a 7-2 throttling in Pittsburgh on Tuesday.  It was the second time this season that the Rangers lost by five goals, with both of those ugly losses coming at the hands of Sidney Crosby and company.  Last time this happened, back on November 23rd, the Rangers responded two days later with a 3-2 victory over the Flyers in Philadelphia's last loss before their recent ten-game win streak.  In their past eight games overall, the Rangers have gone W-W-W-L-W-W-W-L.  The Law of Patterns (not a real law, by the way) would indicate that New York is due for a win tonight, though Minnesota has its own pattern going (W-W-W-W-W-W-W-W-W).  We'll see which pattern carries on after tonight. 
The Blueshirts have had a fantastic start to their season in the stacked Metropolitan Division, so far racking up a whopping 47 points in the standings, which matches the aforementioned Penguins.  Only the Columbus Blue Jackets and Chicago Blackhawks have more points, each with 48.  While many didn't have high expectations for the Rangers coming into the season, it is easy to see why they are having a successful campaign to this point.  It's a speedy, young team, with talent in every nook and cranny of its line-up, backed up by one of the best goaltending tandems in the NHL.  Additionally, this is a franchise that has had six consecutive playoff appearances, and in that time, three trips to the Eastern Conference Finals and one trip to the Stanley Cup Finals.  Thus, shame on anyone who underestimated them (myself included) entering the season.   
As the year has progressed, the Rangers have seen production from each of their forward lines, as coach Alain Vigneault, who should be in every conversation as being one of the best coaches on the planet, has pushed a lot of the right buttons.  The team has twelve players with at least fifteen points, representing a truly balanced attack that doesn't rely on any one or two players to create offensively.  To construct this roster, the organization has made some very shrewd moves in re-stocking their prospect pool, highlighted by their offseason signing of last year's Hobey Baker winner, Jimmy Vesey.  The young forward has immediately paid dividends, already making an impact at the NHL level and potting ten goals.  Additionally, the 2014 version of Vesey, AKA Kevin Hayes, has continued to be a steal for the Rangers and is tied for the team lead in points with 23.  Even embattled superstar forward Rick Nash (who has been largely inconsistent during his tenure in Manhattan, scoring 42 goals in '15-'16, but then dropping off to only 15 last season) is back on a 30-goal pace.  Fortunately for Minnesota, Nash will not play tonight, due to injury.  With Captain Ryan McDonagh (one of us) on the back-end, and number-one Center Derek Stepan (also one of us) just now entering their respective primes, expect this team to compete for many years to come, as they continue to build around a young core of high-caliber forwards with a balanced scoring attack.
STORYLINES
This is an odd time of year in the hockey season.  The players have a lot more distractions at this time, as the Christmas break is surely on their minds.  So far the Wild have remained focused over the past few weeks, though the team that has fewer visions of sugarplums dancing in their heads will likely be the team that comes out on top tonight.  As I mentioned before, though, there are a lot of factors working against the Wild, with the fact that they played last night in Montreal as the most pressing.  They had to travel and go through customs, so it was certainly a long night for them getting into New York.  If they do find a way to win yet again tonight, it will most likely require them to get a lead prior to the second intermission, and then shell defensively and rely upon their goaltender to steal them two points, similar to their formula for beating the Maple Leafs a couple weeks ago in Toronto.  At the time of writing this, we don't know who the starting goalie will be for Minnesota, but here's a hot take for you… The Wild should start Devan Dubnyk for the second consecutive night.  Going into a four-day break, he'll have plenty of time to recover after the game, and contrary to popular belief, goalies ARE capable of playing two days in a row.  They don't get sore after games the way that players do, so why this doesn't happen more often is strange to me.  Darcy Kuemper did have a good game against Arizona on Saturday, though, so it wouldn't surprise me to see him, but even so, Dubnyk gives Minnesota the best chance to win tonight.  We'll see what Bruce decides to do, but it would add some intrigue to the game if we were to have the pleasure of watching Dubnyk battle with Henrik Lundqvist on the night after taking down Carey Price… Just saying. 
INJURIES
Erik Haula remains out, replaced by Pat Cannone, who has been quiet but serviceable in two appearances so far with Minnesota.  Cannone will remain in the line-up tonight.  Zach Parise missed last game with illness and was replaced by Jordan Schroeder, who scored the opening goal for the Wild, drawing them level after they fell behind in the second period. It's a concerning sequence of events for Parise, because he has not been himself for most of the season.  He just hasn't looked right on the ice, save for a few recent appearances.  Knowing that he has had a hard time shaking his illnesses lately, it makes you wonder if maybe there's something bigger going on with him.  Here's hoping that it is just coincidental that he is sick again, and that he will be back to his pesky and dominant self very soon.  The Wild need him to be a leader in the long-term, so whatever is going on right now, he should be given plenty of time to make sure he's at 100% before trying to return.  At the very least, he will not be in the line-up tonight.
For New York, there are two key components missing from their line-up right now.  As mentioned earlier, Rick Nash will not play tonight, due to a groin injury, which will likely keep him out for a couple more games.  Additionally, Mika Zibanejad continues to rehab from a broken fibula that has kept him out of the line-up since November 20th.  Breaking your fibula sounds really terrible. 
The Gamethread will post at 5:30PM Central.  Below are the projected line-ups, thanks to DailyFaceoff.com, as well as the Tale of the Tape, which is brought to you by @keisarikine.  Thank you for reading!