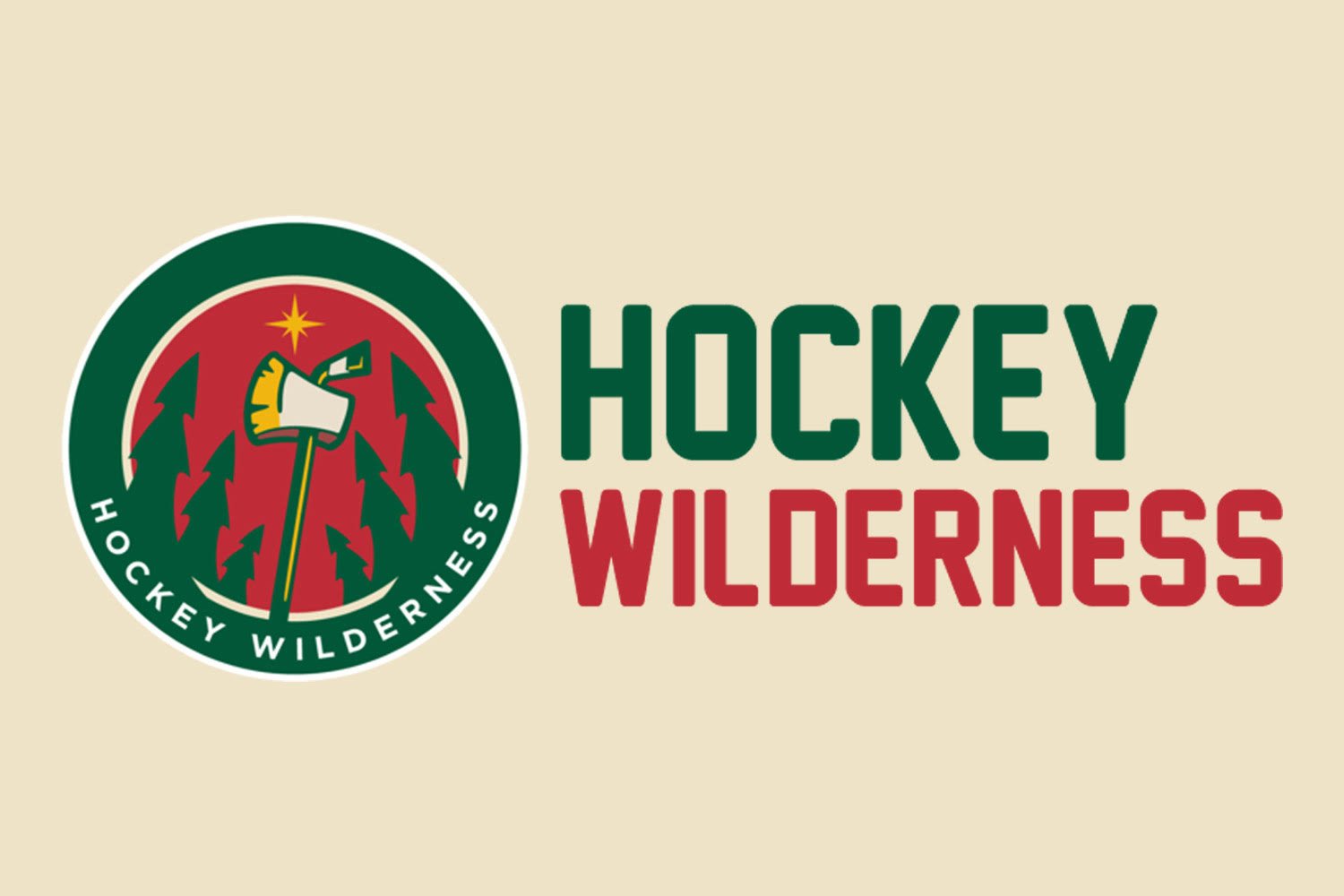 The Minnesota Wild have been extremely busy the last 48 hours, experiencing their first offseason with the impending doom represented by millions of incoming dead cap due to the buyouts of Ryan Suter and Zach Parise.
As their maneuver their way through this tricky situation, trying to pick out value as best as they can, getting NHL skaters on team-friendly short-term deals, all those little puzzle pieces they need to do with the cap for the next four years, they're still making it clear that no young rookie will be handed a spot in the lineup. Wild GM Bill Guerin even said it as blankly as that.
Even with Calen Addison having his NHL debut last season and looking like a complete maniac (in the best way) on the ice for AHL Iowa, he won't be rewarded the bottom-pairing right side automatically. Because now they have a full lineup of six established NHL blueliners, just in case.
After the Wild signed Dmitry Kulikov to a two-year deal, they got even more experienced talent on the backend by signing Wild Man Jon Merrill, to a one-year, $850,000 deal.
With Kulikov and Merrill — and Alex Goligoski signed on Wednesday, and obviously the three defensemen Jonas Brodin, Jared Spurgeon, and Matt Dumba — there's your look of the blue line if there's ever a need to put out the ultra experienced lineup run by head coach Dean Evason.
With those six blueliners, Minnesota still needs to sign (or promote top prospects like Marco Rossi and Matt Boldy, but we've already talked about that), at least a couple more forwards for the lineup to be complete. Currently sitting at nine forwards signed, there's the one major job to do for Guerin and that's re-signing RFAs Kevin Fiala and Kirill Kaprizov. Add them, one more guy, and another extra forward for insurance, and there's the 2021-22 Minnesota Wild.
As it stands currently, without those four hypothetical contracts, the Wild have approximately $19.7 million in cap space to get those deals done. Obviously depending on the two major re-signings and their cap hits, it definitely can fit under that total. Especially if those extra forwards are Rossi and Boldy on their rookie contracts — I'm just saying.
After the Merrill signing, Minnesota also locked up one of their restricted free agent forwards, giving Brandon Duhaime a two-year deal that starts as a two-way, and ends up as a one-way deal in 2022-23.
That one-way second year spells out some major confidence in the 24-year-old winger, as he might just earn a bottom-six role on the Wild when they're inevitable a little cap-strapped due to the buyouts.
Duhaime scored 6 goals and 9 points in 24 games for Iowa last season, he's certainly more of a two-way guy than an offensive superstar.
Minnesota's roster is slowly taking shape and we'll only get a clearer picture of what the future looks like when those two big contracts are finalized. We're trying to be patient here, Bill.