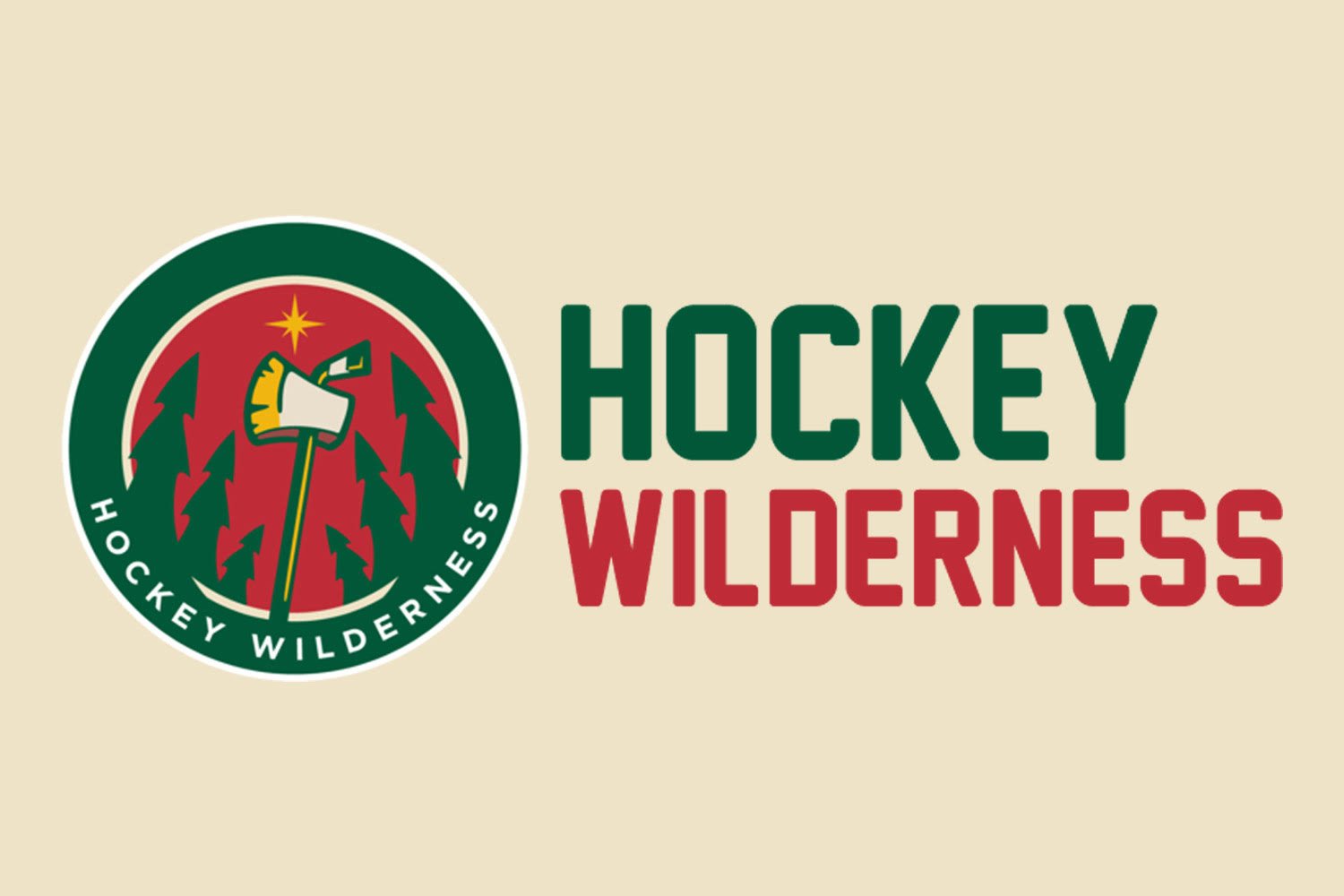 Head Coach of the Minnesota Wild Dean Evason has been validated.

Say nothing more. See no "on the ice for Wednesday's overtime loss," hear no "19 games without a point while centering Kaprizov and Zuccarello," speak no Victor Rask slander. Not tonight, as he netted the overtime winner which propelled our Minnesota Wild past the Anaheim Ducks 4-3.

At first, the game started poorly for the Wild, as Rickard Rakell (great hockey name) opened the scoring in favor of Anaheim. To make things worse, the game had been fairly hum-drum to this point, a scenario which favors the Ducks because their identity is solid defense and goaltending. A slow game flow and an early 1-0 lead had to be central to their game plan.

Fortunately, the (weirdly) hot Minnesota power play got a chance to bite back less than 50 seconds later, and the Guys in Green made good on their opportunity.

A bodacious pass from Fiala found Kaprizov driving the net, and then a deft move to Spurgeon at the net (of all places) slotted easily past Ducks goalie Ryan Miller without giving him a chance. Give credit here to Bonino as well, who effectively turned this puck up ice from the Wild zone, breaking out quickly and following the play to eventually draw the lone Ducks defender to the far side of the net and away from Spurgeon.

This Minnesota power play immediately applied pressure in expected goals according to MoneyPuck.com, and from here the Wild carried momentum into the second period.

The vertical spikes each reflect a shot, and a taller spike implies a more high-value opportunity as estimated by MoneyPuck's computer algorithm — mostly weighted by shot location. The quickly climbing green line (which shows dominant shot pressure), as well as the two second-period Wild logos(which represent actual goals), bode well for the Wild here.

After tying the game in the first, Minnesota made good on their even-strength pressure to find the back of the net twice. The first was a tap-in by Ryan Hartman on the end of a Kirill Kaprizov feed.

Were it not for later events, I would be pointing out that Hartman's should absolutely be playing with Kaprizov due to his complementary defensive skillset and his right-handed shot. As it is, one has to admit that Hartman's handed-ness is crucial to his ability to tap this in off of the rush. He's also primed to threaten a one-timer on the left side of the ice (which opens up room for Kirill or Zuccarello to shoot from the right side), faster than Rask, and has the hard-nosed net-front/board-crashing side to his game to get the puck on his linemates' sticks more often.

I love this new iteration of Kaprizov's line, although I'll never bring myself to call it the "lettuce line." That just wouldn't be right. Before moving on, it's important to call out Zuccarello's breakout pass that nearly crosses both blue lines and opens a two-on-one out of nothing.

And now, moving on, I'd like to highlight an second example of emerging chemistry in this Wild lineup, which may be getting hot at just the right time. While Sturm and Bonino's "fourth" line has been crushing expectations for over a month, the substitution of Nick Bjugstad for Zach Parise worked beautifully tonight on their goal. They gave up absolutely nothing, and in the process produced a five-on-five expected goals rate of 76.9%. Then, they did this:

On this goal, Bjugstad showcases something in his bag of tools that Parise doesn't quite have — Bjugstad has 7 inches and 20 pounds on Zach. While Parise is a master of hand-eye coordination and timing his net-front attacks, he simply can't lay as big a screen as Bjugstad. It's not a question of work rate, Bjugstad is simply ginormous. He covers Ryan Miller's sightline, Sturm lays out a beautiful low-to-high setup pass, and Bonino rumbles in from the high slot and finishes the shot home.

This is a great example of chemistry — rather than three guys who all think the same, this is three guys whose skill sets complement each other's.

After the second period, stud youngster Trevor Zegras brought the game back within reach for Anaheim. The game turned into a nail-biter, as the Wild were able to play an effective prevent-defense. Up by only a goal, the Wild acquired only 1.09 team xG in 20 minutes, allowing the Ducks only .234 expected goals before a dangerous shot via American Sniper (this is about the Olympics, not my Kirill story) Troy Terry. After that, the pressure was too much for the Wild, and the gang headed to overtime.

I possess a lot of opinions on Dean Evason's choices about player deployment. Some of those relate to the top power play unit's personnel, and some relate to overtime groupings. But tonight?

Victor Rask does it in overtime, never a doubt. See below. Absolute snipe show.

After a half of an OZ turnover by Mats Zuccarello, Dumba regrouped in his own zone to gather in the puck. With two Anaheim Ducks cheating to pressure Dumba high, he found Rask up ice for a two-on-one alongside Zuccarello. Looking off of The Lizard, who threatened a dangerous one-timer opportunity on his off-wing, Rask opted to shoot in the end. Rask found iron behind Miller, got the friendly bounce into the twine, and embraced his homies behind the Ducks' cage.

Burning Questions

Can we see some consistency?

This game was a rollercoaster, no doubt. On the other hand, every metric I have at my disposal says that the Wild were good tonight, in a way that's sustainable.

While the team has struggled to "earn" its victories in terms of shot-differential or other advanced metrics for much of this season, I saw almost zero flaws tonight. Minnesota outshot Anaheim 25-22, was nearly even in the faceoff dot, and drew four powerplays while only allowing one. The Wild racked up 72% of the expected goals, and were just as good at even-strength, which is generally more predictive of future success. Furthermore, the team looked dangerous.

While this is how playoff teams should generally look against a team like the Ducks late in the season, it's reassuring to see just how dominantly the Wild were able to stunt on these birds.

Will Kaprizov score yet another goal?

Your honor, that's a loaded question.

The NHL defines the player who "scores" a "goal" as the last player to touch the puck before it crosses the goal line beneath the crossbar and between both opposing posts of the opposing team's net. Did my client (Kirill "The Siberian Wizard" Kaprizov) do this, according to the letter of the law? No.

On the other hand, he had two primary assists, both of which were essentially tap-ins for lauded gentlemen Jared Spurgeon and Ryan Hartman. Both of these players are known as upstanding members of the community, and really it seems like after scoring 11 goals in 11 games that Kirill was simply bored with finding ways to score off of his own stick.

A real challenge would be to bumper-car the puck into the net off of a teammate's stick while undressing the opposing goalkeeper, which he did twice tonight. Tonight, Kirill's passes were so automatic that it almost seemed like his teammates had no choice but to score.

Will Ryan Miller bow out with a win?

Ryan Miller is an excellent wearer of the waffle-board and pillows. He'll be remembered as an American Olympian who once won a silver medal on hockey's biggest international stage, as well as for winning the Vezina trophy in 2010 over legends Martin Brodeur and

, who famously fears only bears.

Tonight was a reasonable game for Miller, who allowed 4 goals on 3.8 expected goals — he saved about as many as the Wild earned. You can't fault him on any of Minnesota's goals: a three-on-one tap-in, a two-on-one tap-in, a screened one-timer from the slot, and a two-on-one snipe.

Credit to a legend — he's played reasonably well this year in Anaheim behind a rough defensive group and little offensive support. Tonight, he did the same. Congratulations to Miller on an excellent career between the pipes.