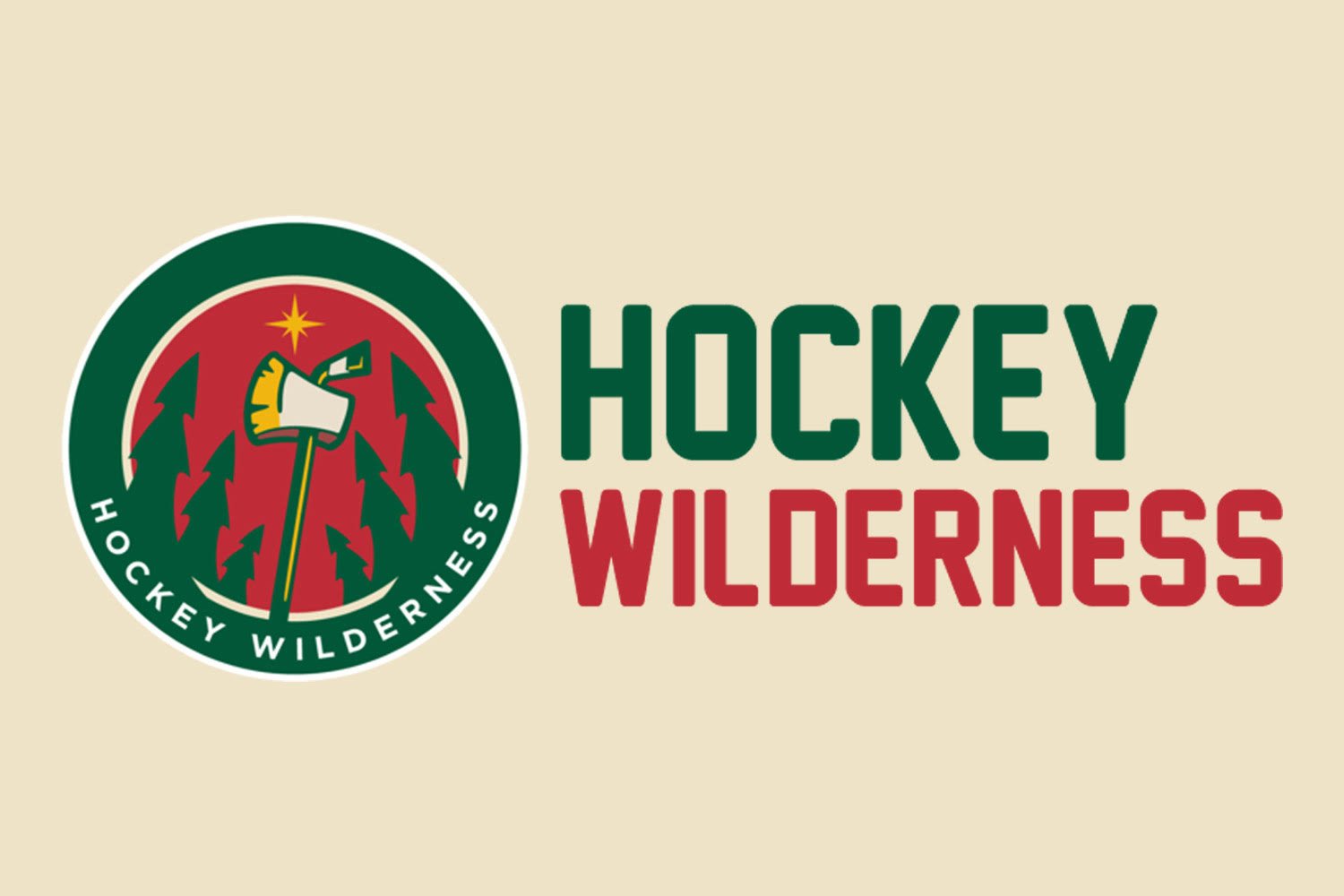 It has been a while since the Minnesota Wild have picked in the top 10 on draft night. On Tuesday, less than a week away, general manager Bill Guerin, Judd Brackett and the rest of the Minnesota front office will have a tough decision to make sitting at No. 9 overall.
It very well could be a franchise-altering decision.
Will the team that always seems to be a middling, boring, non-contender be able to have a bit of luck on draft night? The 2020 draft class is loaded with talent inside the top 10. However, nobody short of Alexis Lafreniere is a sure bet.
So, with the ninth pick in this year's draft, the Wild should select, from the Unites States Development Program, defenseman Jake Sanderson.
WAIT..... WHAT?
WHY ON GOD'S GREEN EARTH SHOULD THE WILD SELECT HIM? A DEFENSEMAN? YOU'VE GOT TO BE KIDDING ME?
No, I'm not kidding you. It's really quite simple. Sanderson is the closest thing to a sure bet in this draft class aside from Lafreniere. He fits the mold of the next wave of great skating, puck-moving defensemen in the NHL today.
Sanderson, a native of Whitefish, Montana, was the backbone of the United States National U-18 Team. As the team's top defenseman and captain of two years, Sanderson put up big numbers this past season and was one of this highest draft board risers in this year's class, going from a second- or third-round projection to almost a sure lock selection in the top 10.
In 47 games against his own peer group (U-18 skaters), the 6'2 defenseman posted seven goals and 22 assists for 29 points. Sanderson also played 19 games in the USHL, a league highly regarded by Judd Brackett, and put up fantastic numbers. In 19 games playing against USHL competition, Sanderson finished near a point per game with 14 points.
The son of retired 17-year NHL winger Geoff Sanderson, Jake is considered one of the best skaters in this year's draft. His edge work and mobility, especially along the blue line, is fantastic. He plays exceptionally well defensively, especially in one-on-one situations, and dishes a steady, on-the-tape first pass on breakouts. The left-handed defenseman's offensive upside is still a question, even after putting up good numbers this past season, but the defensive side of his game is what will allow him to succeed at higher levels.
The Montana native will play college hockey this season at the University of North Dakota. The program in Grand Forks has developed defensemen very well in the past 10 seasons, typically feeding one or two defensemen from the team to the NHL each year. In recent years, guys like Tucker Poolman, Christian Wolanin, Paul LaDue, and Troy Stecher are a few that have found success at the NHL level after playing for the program.
Playing at North Dakota this season will allow Sanderson to slot right into their top pairing on the left side, getting lots of playing time alongside 2018 Ottawa Senators first-round pick Jacob Bernard-Docker. Sanderson will likely get to quarterback one of the team's two power play units, just as he did for the United States Development Team the past two seasons.
Sanderson will surely have a lot of opportunity to grow his game, playing one of the toughest schedules in college hockey against grown men.
The 18-year-old found out on Tuesday that he is one of 39 players invited to the 2021 U.S. National Junior Team Evaluation Camp. Of the 39 players invited, 14 are defensemen, and with the likelihood of the team carrying eight defensemen on their roster, Sanderson already seems to be a lock on defense for what looks to be a promising American squad.
But why should the Wild draft him? We know his abilities and how dynamic a player Sanderson can be, but is he a fit in Minnesota?
For one, Minnesota has an aging defensive core, and Ryan Suter isn't getting any younger on the left side. In two years, when Sanderson would likely make the jump from NCAA hockey to the NHL, Suter will be 37 years old, Jared Spurgeon will be 32 years old and Jonas Brodin will be 30 years old — lots of aging defensemen. But by selecting Sanderson at No. 9 on Tuesday, he and Calen Addison could pair to add a much-needed young punch to the future on defense in Minnesota.
Another reason — the Wild really only have one decent defensive prospect in their system in Addison. Unless you want to count 24-year-old Louie Belpedio or the failed first-round blunder Filip Johansson, Addison is the only Wild defensive prospect with a real shot at being an NHL regular. The Wild desperately need defensive prospects. Adding a blue-chip defenseman would certainly help this franchise's depleted pipeline.
Add those two big reasons together and add some unfortunate draft luck for the Wild, and Sanderson might be the guy to take at No. 9. The Wild could certainly be looking at a board on Tuesday with the high-end centers already taken, and instead of reaching on a player like Anton Lundell, Connor Zary, or Seth Jarvis, it might make the most sense for Minnesota to select a player many teams think is the top defenseman in this year's draft.
The debate is warranted for selecting Sanderson over OHL standout Jamie Drysdale.
Let's take a look at the two players on zone entries in the final quarter of the past season. Per InStat Hockey, when entering the offensive zone with the puck on his stick, Sanderson passed the puck 43 percent of the time, controlled the puck and stickhandled 51 percent, and dumped the puck only 6 percent of the time on offensive zone entries. Drysdale's zone entry percentages show he controlled the puck while entering the offensive zone far less, stickhandling and keeping the puck only 40 percent of the time, and his dump-in rate is triple the amount of Sanderson's at 18 percent.
These underlying totals tell a story of Sanderson's game compared to Drysdale. The American likes to control the puck much more than the Canadian and also finds an open teammate at a much higher rate in the offensive zone.
Young defensemen are a hot commodity these days, and Jake Sanderson surely has the tools to become a quality top-pair defenseman that can drive play. His fantastic skating ability as a defenseman — a 6'2 defenseman at that — is something every franchise in the NHL wants, but these types of players are few and far between.
If Guerin and Brackett are smart, they won't reach on a center in the first round, and instead select the sure thing prospect in Jake Sanderson if he is still available when Minnesota selects ninth overall on October 6.