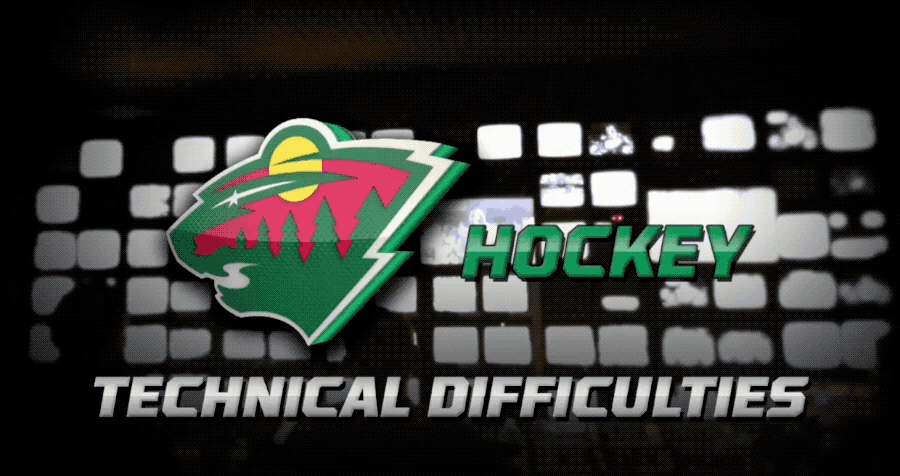 Some fans aren't switching cable providers again. Some are moving to AT&T Now or back to cable. Some are just going to try less than legal places to watch the Minnesota Wild in 2021.
As you can see, things have gotten very sticky for fans who are going to be left stranded without the ability to watch their favorite hockey club, as TV partner Fox Sports North, owned and operated by Sinclair Broadcast Group, has now been removed from all streaming services except AT&T Now.
While the station remains on cable and satellite providers, many fans who made the switch to streaming services (cord-cutters) are now left out as Sinclair and the streaming services (YouTube TV, Hulu, Sling, etc.) remain distant on bringing FSN, and the entire array of Fox Sports Regional Networks, back to those platforms.
A spokesperson for Sinclair offered up the following on the situation with streaming services: "Sinclair is always open to negotiations as we are eager to deliver the best in sports programming to fans everywhere. Unfortunately, certain carriers have to-date been unwilling to enter into agreements consistent with other distribution deals that represent reasonable value for this content. We urge viewers to call their provider to let them know they want to see these Sinclair channels offered once again."
Fans understandably are frustrated by this as they scramble to make new plans with the dawn of a new season on the horizon.
Another avenue that fans have thought of taking is the NHL's online streaming package, NHL.TV, but the service has blackout restrictions on Wild games for those in the Twin Cities market. Fans who use the service and are in the market area are not allowed to watch the game live and aren't allowed to access it on the platform until 48 hours after the scheduled start time.
"I don't know for sure," said Wild fan Michael Amundson on what he will do for TV options. "[i would have to] convince my wife to drop YouTube and pick up AT&T." Amundson also added that he might go to a local tavern, which are re-opening this week by order of the governor, on game nights or even try to go to a road game where fans are allowed in the building to try and catch a glimpse of his local squad.
Jake Graff, another Wild fan, expressed his frustration with Sinclair and the streaming services not coming to some agreement and said he would be willing to go the extra step with their app by paying a fee for the standalone ability to watch FSN. "The incapability of FSN to be available at a fair price to fans of local teams has been a gripe of mine for years," he said via email. "I have no idea how it doesn't get more attention locally. I will not buy a $20+/month subscription to a bunch of cable channels to access one channel. Now it would have to be $80/month if I understand where it's still available."
Graff added that "there is an army of streamers that are willing to pay $5/month, no sweat at all, to access their channel via the app they ALREADY HAVE." He then followed up with, "I WANT to pay FSN for their content. I want to see their advertising. I want them to succeed. They have made it impossible for me to support them. So, I, like many other streamers, turn to sources that are non-monetized for FSN. Spotify, Netflix, etc., have proved that we're willing to pay a fair price for internet-delivered content. Most music was pirated until iTunes/Spotify; now people happily pay for those services (myself included)."
Any social media post from either the team or station is met with a lot of vitriol about the lack of viewing options at the moment. But for many fans who have been most recently affected by the pandemic, switching to services that come with extra installation fees is not palatable at this time.
With the Wild set to begin their season on Thursday evening in Los Angeles and debuting a revamped lineup, led by incoming rookie phenom Kirill Kaprizov, many will be stuck finding other avenues to watch their favorite team, if they choose to do so at all.
Not an ideal start for a team that appears to be entering a new era of play led by their young stars. As for how long the stalemate between Sinclair and the streaming services will go, only time will tell. But at the end of all this, it is the fans who truly have to suffer from this standoff.