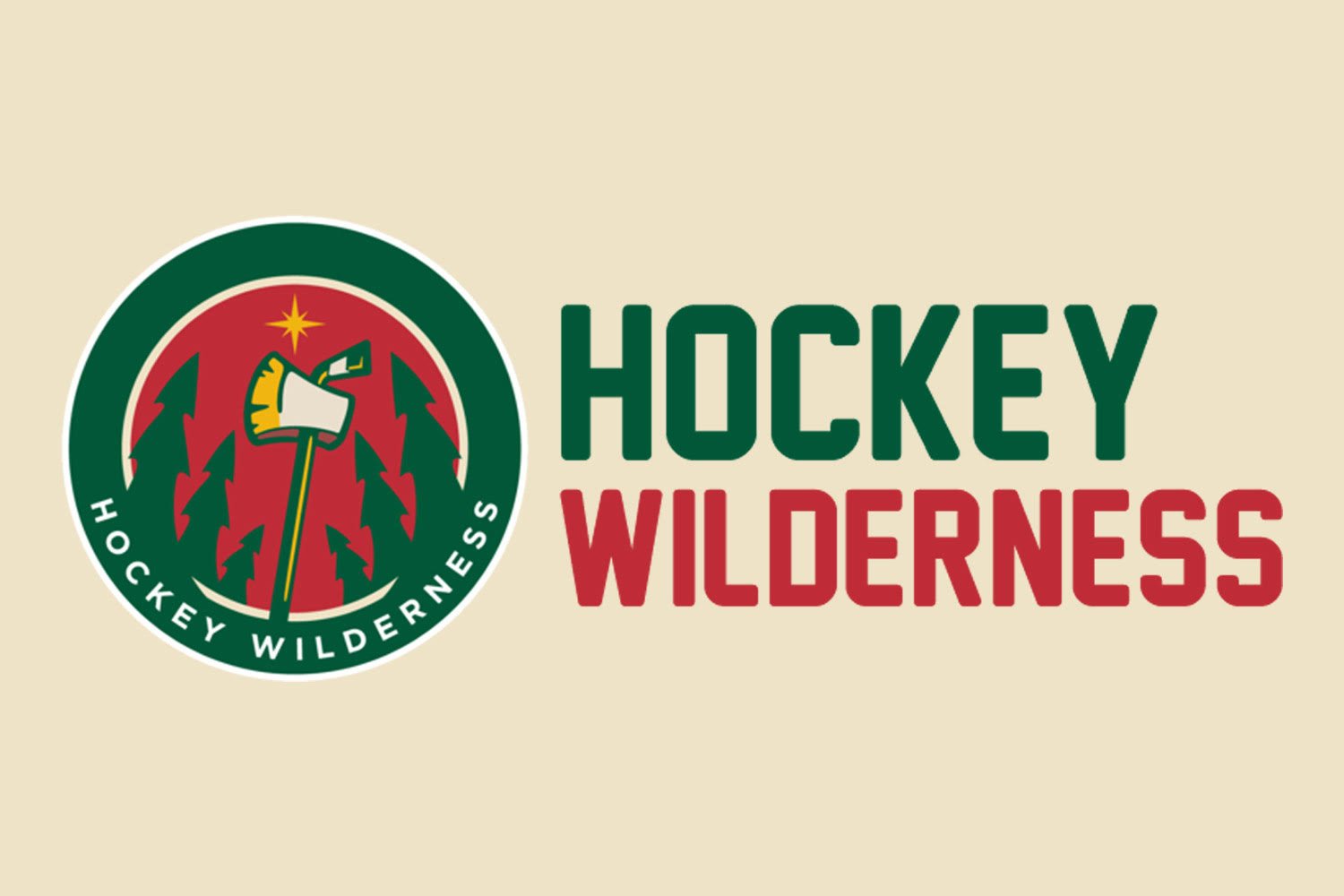 The Minnesota Wild officially assigned Joel Eriksson Ek to Sweden yesterday afternoon. This is a move that wouldn't have been surprising a month ago. After all, Eriksson Ek is just a 19-year-old in a league where only the best stick around at such a young age. One might've expected Eriksson Ek to get a cup of coffee, learn what the NHL is all about, and use that experience as a carrot to help develop abroad.
This is a move that would've been surprising two weeks ago. Eriksson Ek's debut was incredibly strong, showing off great shooting and vision while piling up 5 points in 9 games. Eriksson Ek had growing to do, no doubt. But he was making an impact in the NHL, showing that he could hang in the best league in the world.
In fact, his 5 points in 9 games made more of an impact on the scoresheet than many of his teammates. He had one fewer point than both Mikko Koivu and Jason Pominville, both of whom played in all 15 games with more time on ice than Eriksson Ek. Even Zach Parise barely out-produced Eriksson Ek, with 6 points in his 9 games, again, with more ice time.
So why would Minnesota assign Eriksson Ek to Sweden, effectively cutting him from the team until next year?
Part of this is because they felt it was best for his development. As good as Eriksson Ek was, he's still behind Mikko Koivu, Eric Staal, and Erik Haula on the depth chart. It's not ideal for any of those three to be on the fourth line, nor would Minnesota want to move any of them to the wing. If Eriksson Ek would stick on the team, the theory goes, it'd be playing limited minutes on the fourth line.
But that doesn't explain it all. Minnesota could've had a plan that would keep Eriksson Ek on the team, getting adequate minutes. Let's say he played on the fourth line for about 8 minutes a game, while also getting spot duty on the wing in the Top-9, along with special teams minutes. If Minnesota wanted to, they could've found a way to get Eriksson Ek around 13 minutes a night.
"But he needs ice time!" you might say. "Getting 19-20 minutes a night will be better for his development!" I'd agree that it can't hurt, but heavy minutes aren't always necessary for a young player to grow. Eriksson Ek himself is a good example of that. He got less than 14 minutes a night in Sweden last year, but made incredible strides as a player.
What might've been the deciding factor in sending him to Sweden (as opposed to a temporary AHL stint) might be money. There are many cap-related benefits that will give the Wild- who are always against the cap- a bit of breathing room, now and in the future.
Let's start with this season. Minnesota's been so tight against the cap that it's already had to consider using emergency call-ups. Reminder, we're barely a month into the season. That's bad. Eriksson Ek's base salary is only a shade under $900K, but potential bonuses could bump that up another $200K.
That seems really low, but in the Wild's world, every dollar matters. Especially when you consider that Eriksson Ek hitting those bonuses could cause the team to go over the cap, with the overage deducted from next year's cap figure.
Compare Eriksson Ek's salary to the players that are replacing him on the roster. Tyler Graovac, Zack Mitchell, Zac Dalpe (once he returns), and the like. They're all making around $600K. It's a small difference, but an extra half million against the cap has to be attractive to Fletcher.
This has benefits long-term, too. General manager Chuck Fletcher pointed out at least once this season that the team wasn't worried about eclipsing the 9-game mark for young players. (Reminder: Playing 10 or more games will burn a year off a player's Entry-Level Contract). Fletcher cited Matt Dumba as an example of this, as Minnesota let Dumba burn a year off his deal in 2013-14. He played just 13 games before returning to Juniors.
I think it's clear by now that Fletcher wasn't being totally honest.
And to his credit, he shouldn't have been. Keeping Dumba around for 4 extra games did Minnesota no favors. Remember how I said that Minnesota was in a cap crunch? That might've been avoided had the team preserved that year of Dumba's ELC. Dumba would have become a restricted free agent next summer, not this past summer, meaning the team wouldn't have given him a $1.5M bump in pay. That extra cap space would've been useful in adding a solid veteran fourth-liner like Matt Cullen NO I WILL NEVER LET THIS GO this summer.
Or, you know, maybe keep Eriksson Ek around this year.
While big-money veterans like Mikko Koivu and Jason Pominville will be off the books before Eriksson Ek's ELC expires (This is true even if he did stay here), putting off that decision still benefits Minnesota. There are a lot of players in the organization that are due for raises, and Parise and Suter's large, endless contracts mean that careful cap management is key to Minnesota's long-term success.
Part of carefully managing the cap is squeezing out as much value from your ELCs as possible. For a player you expect to be a Top-6 staple, that means not burning a year of it so he can play 50 games as a fourth-line center.
Do I think going to Sweden is best for Eriksson Ek's development? I can buy that. Getting big minutes in a Men's League is great experience for a 19-year-old, and it's always useful to get time in the World Junior Championships. I think Eriksson Ek can benefit greatly from those experiences.
What I object to is this: Sending him to Sweden means he won't be able to help the Wild in any capacity this season. For a team that 1) has perpetual problems with secondary scoring and 2) has already benefitted from Eriksson Ek's impact, it's hard to justify completely taking that option off the table.
But as a chess move for the team long-term? It makes sense. It's smart. It could potentially save the team from a cap crunch in 2019-20. Having to make decisions like that sucks, but that's the reality general managers have to live with in a salary cap world.
See you next year, Joel.