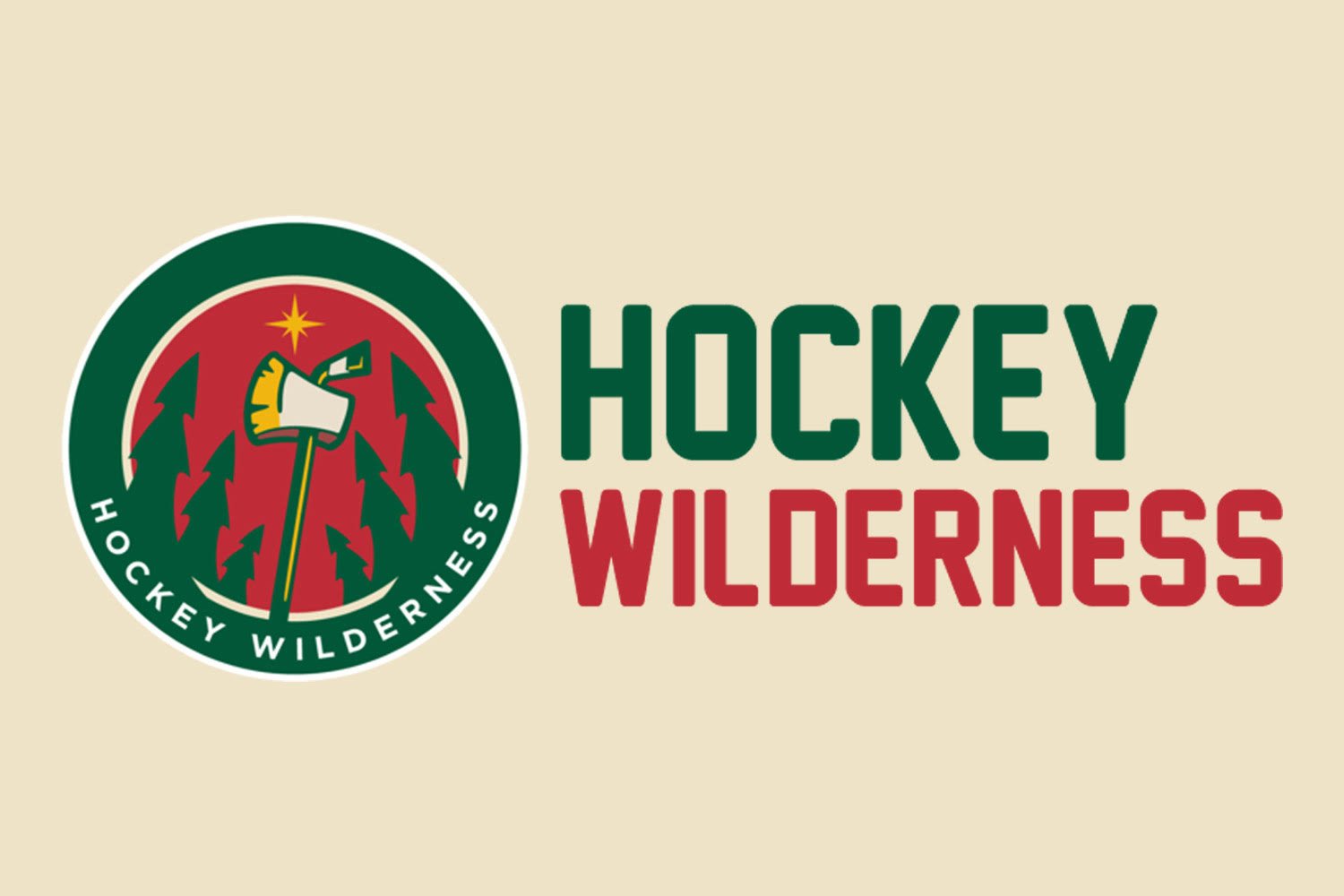 File this under "a good problem to have", but the Minnesota Wild will soon have all of their goaltenders back and healthy - and some difficult decisions on where to put all of them.
Kaapo Kahkonen has been more than holding down the fort, backstopping the Wild to four straight wins on the road with a .945 save percentage. Cam Talbot is back from his stint on the COVID list, has backed up Kahks during the last two games, and will make his return tonight against the Los Angeles Kings. Andrew Hammond has bounced between Iowa and the taxi squad, having recently been the last reported Wild player to come off the COVID list since the outbreak started in early February.
Oh, and Alex Stalock is nearing a return.
Stalock has reportedly been working out since the one-two punch of injury and illness knocked him out of the lineup and onto the injured reserve. But as Michael Russo of The Athletic recently reported, general manager Bill Guerin is optimistic that their usual backup netminder will be back in the game at some point this season.
I'm sure a lot of teams in the NHL (*cough* Toronto) would like two or three startable options, nevermind four, but exactly what will the Wild do will all of their talented netminders once they're back at full strength?
Andrew Hammond
The Hamburglar is currently on the taxi squad, and once the three goalies ahead of him are all healthy and ready to go, there's no doubt that the Wild's emergency option will be just that. Hammond will get his reps in with the Iowa Wild along with Dereck Baribeau.
Cam Talbot
The Wild's major offseason acquisition was meant to be the primary starter when they signed Talbot to a three-year, $11 million deal last fall, but he's played in a total of only six games in 2021. Still, Talbot has a .920 save percentage so far, and outside of a rough go in his first game back from injury on January 31st against Colorado (a game the Wild actually won 4-3) he's been a reliable force in net, and has given the Wild what they haven't had since the days of Niklas Backstrom - a goalie that can shut down an opponent in the late game while the Wild hold a one-goal lead.
The talent and the term mean that, when healthy, Talbot will be in the net (or on the bench for a second of a back-to-back). Now, would that proclude the Wild from trading Talbot at the deadline to a goalie-desperate team? Well, that depends on a lot of factors. Trade partner cap space, for one, but more importantly, what the Wild think they have from their other options. Speaking of other options...
Alex Stalock
Stalock's route back from his offseason upper-body injury has been fraught with setbacks. He missed all of the Wild's shortened training camp, and then reportedly caught COVID-19 which paused his rehab and conditioning. And while it's a great sign to see Stalock returning to practice, he'll likely need some time in Iowa getting back up to speed before making his return to the active Minnesota Wild lineup.
But with Kahkonen and Talbot filling the net admirably for the Wild, what if Stalock finds himself the odd man out? He's in the second year of a three-year, $2.35 million deal with an AAV of $785,000. Taxi squad rules for this season say that teams can bury up to $1.075 in AAV for any player on the squad (or in the AHL, for that matter), so putting Stalock on the practice team wouldn't cause any cap issues. What would be a concern is the fact that moving Stalock to the taxi squad or to the AHL for any longer than a rehab stint would expose him to waivers - and a goalie like him would be an idea target for any team looking for a cheap depth option in goal.
Kaapo Kahkonen
The man whose made the most from the injury and illness issues suffered by the other Wild netminders is certainly Kahkonen, who is riding a .917 save percentage in 11 games played this season, and has looked incredible over his last four starts (all wins), stopping pucks at nearly a 95% clip.
While Kahkonen has deserved a chance at a longer look based on his play, he's the only current goaltender on the Wild roster that is waivers exempt, meaning he can ride the taxi without the risk of being sniped by another team. But its hard to imagine the Wild would want to put their talented rookie on the squad where he wouldn't get any icetime, nor are they likely to be excited to send down their only goalie yet to be on the NHL's COVID protocol list to Iowa, who had a game postponed this week due to pandemic exposure.
Besides, with Kahkonen playing as well as he has been, it stands to reason the Wild will want to ride that train as long as they can, hoping they have the next Jordan Binnington on their hands.
Russo usually has a pretty good handle on these sorts of things, and his intuition is that the decision is pretty clear:
Russo's take makes the most sense as it rewards Kahkonen for his stellar play and allows him to keep his development going while allowing Stalock a slower, more methodical return to action - if he makes it through waivers, that is. But even if he doesn't, a 1-2 punch of Talbot and Kahkonen (with a Hammond as an emergency backup option) could be what the Wild needs to continue their strong play and maintain their current playoff positioning.
What do you think, armchair Wild GMs? How should the Wild manage their current goaltender situation?