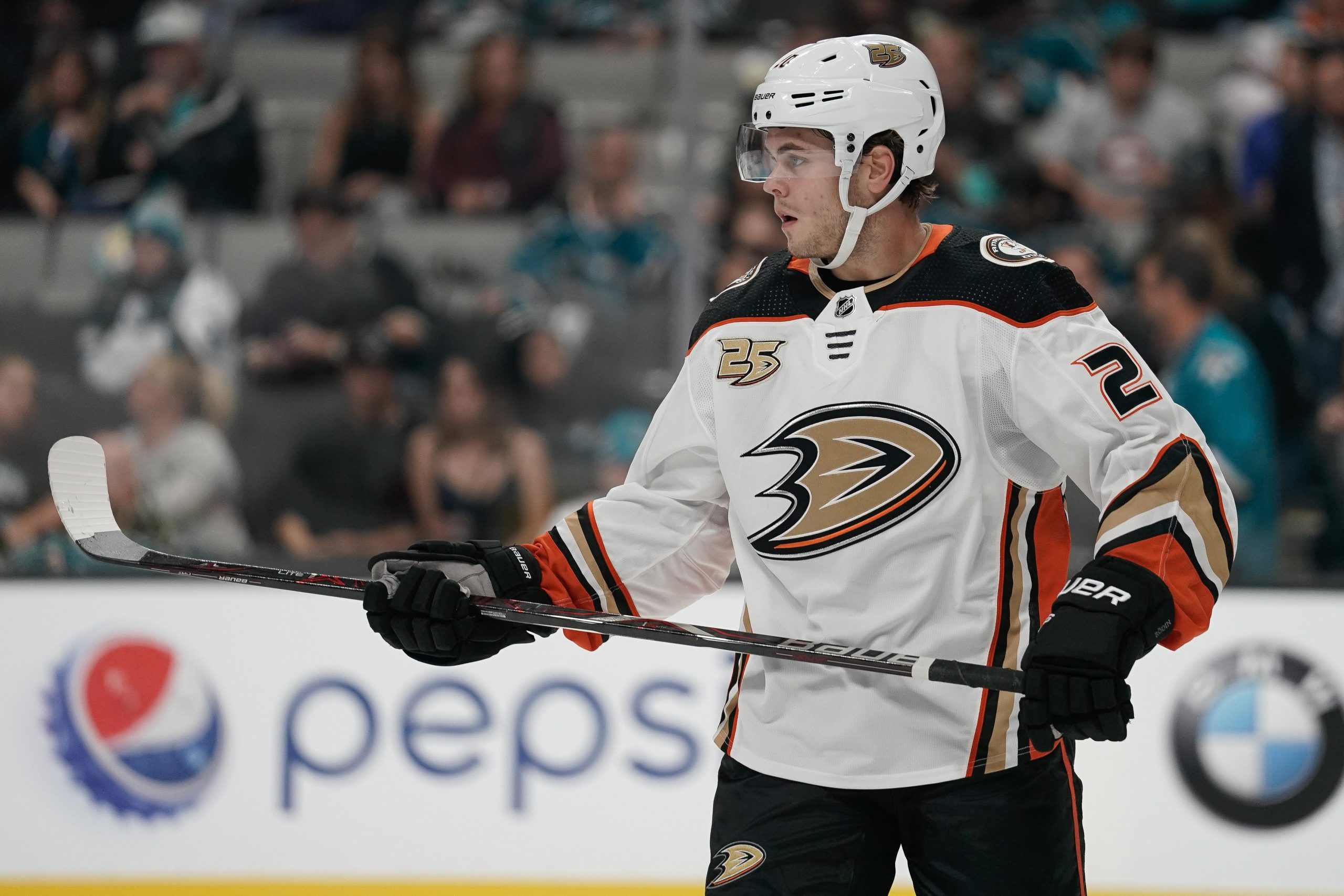 Wednesday night Paul Fenton made his first trade as general manager of the Minnesota Wild by sending forward Justin Kloos to the Anaheim Ducks in exchange for forward Pontus Aberg.
On the season for Anaheim, Aberg had registered 11 goals -- second-best on the team -- in 37 games. He was picked up off waivers by Anaheim back in October and had been one of the team's best contributors all season before falling out of favor with head coach Randy Carlyle.
Fenton is no stranger to Aberg, as he was with Nashville when the Stockholm, Sweden native was drafted in the second round back in 2012. Fenton once described Aberg as 'having a goal scorer's look'.
As for what the Wild are getting specifically with Aberg, they are getting a right shot winger -- something this team needs badly -- and perhaps a spark offensively. With 1.74 Points Per 60 minutes at 5-on-5 this season, Aberg was fifth-best on Anaheim -- min. 200 minutes played -- but that same mark would be fourth on the Wild this season.
That would only have him only trail Zach Parise (2.51), Eric Staal (2.22) and Mikael Granlund (2.18).
Aberg also has amassed three power-play goals this season, an area that Wild have struggled dearly in since the loss of right shot defenseman Matt Dumba last month. Aberg does possess a good shot, something the Wild could dearly use on the opposite wing of Mikael Granlund with the man advantage.
The Anaheim Ducks are not a good hockey team in terms of puck possession -- not surprising given their head coach -- as they currently sit at fourth worst in the league in Corsi For percentage. However, Aberg has been one of the best on the team in that category as his puck possession numbers in terms of overall Corsi For (53.45 percent) and Relative Corsi For (plus-7.49 percent). Aberg only trailed Ondrej Kase on the Ducks in both categories.

With an average of two shots per game, Aberg loves to pepper the net from all areas as you can see in the chart above. And perhaps his shooting mentality can be a breath of fresh air to a Wild team that loves to make an extra pass or two before taking a shot.
*whispers* Maybe he can help convert some of the 2-on-1 situations the Wild are notorious for not scoring on.
But while Aberg has the skills offensively -- and his defensive game is not bad as well -- he did end up falling heavily out of favor with Carlyle and the Ducks. He had not scored a point in his last seven games before sitting out the Ducks last four on their horrific 12-game losing streak before the trade.
Here is a snip from the Orange County Register prior to Tuesday's game on Aberg:
Carlyle said Aberg must be "much more competitive."
"Looking for a competitive spirit," Carlyle added. "Looking for somebody who's going to get inside. We know he's got a skill-set and can score goals. To me, it's more about him getting inside and being first on the forecheck when it's his turn to be first. First on the backcheck.
"His overall compete has to go up. Too much on the perimeter."
Over his last seven games before getting scratched, Aberg was still averaging his normal two shots per game. He was on the ice for some goals against -- while that doesn't make him uncommon on the Ducks -- he was called out by the coach for needing to be more competitive in both ends of the ice.
While only sending Kloos back in return for Aberg, this was a puzzling move on Anaheim's perspective. They gave away a player who had been one of their better offensive performers this season for next to nothing.
Meanwhile, Fenton swooping in for Aberg could bring some life to the Wild in both their bottom six -- or even top six depending on where Bruce Boudreau puts him -- and their power play. A very low risk, high reward type of move for Fenton in his first swap as Wild general manager.
Aberg is expected to make his debut with the Wild Thursday night against the Ducks.
Stats in this post courtesy of Corsica.Hockey and Hockey-Reference.com.
---