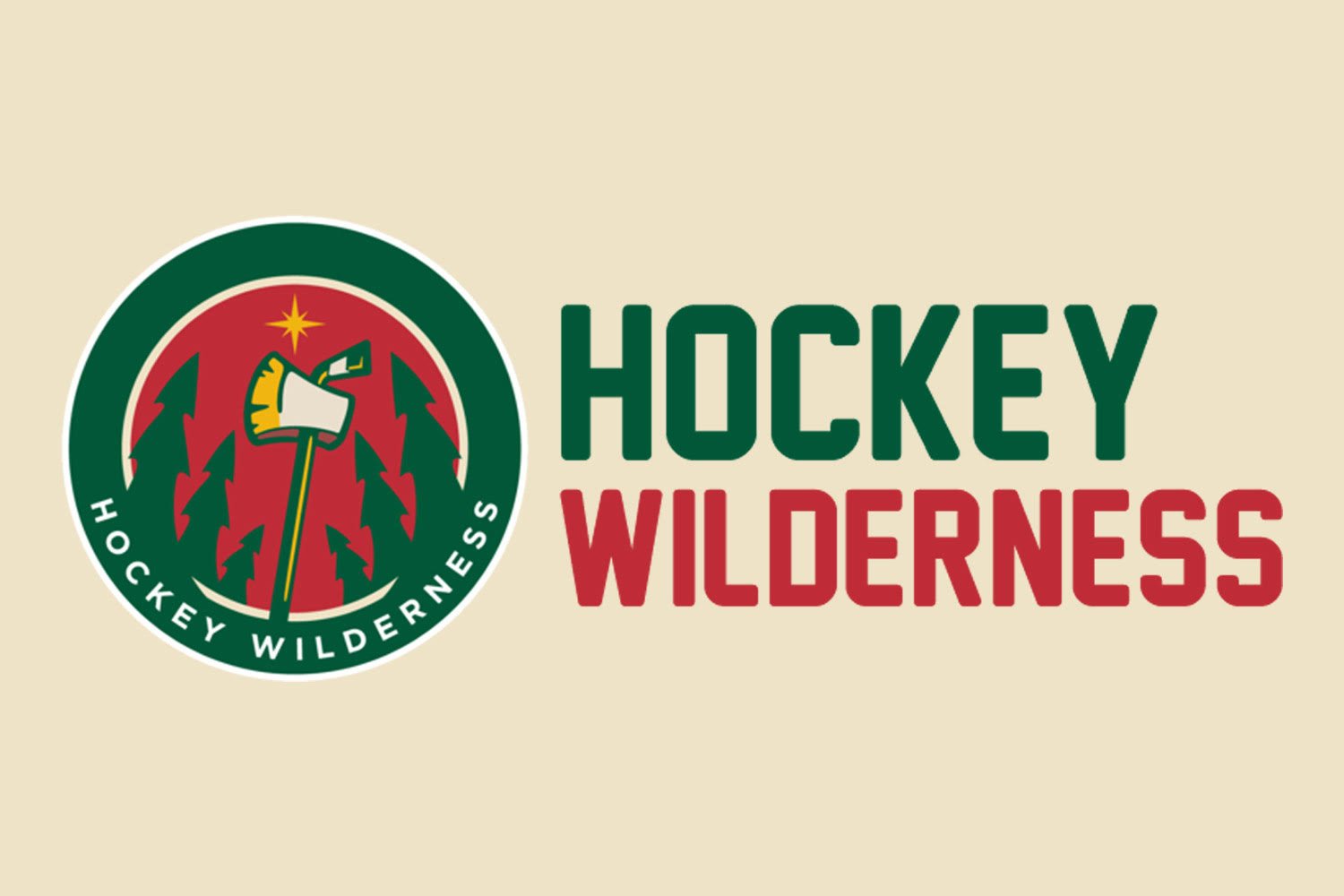 Luke Kunin got a raw deal in the preseason.
Kunin, the Minnesota Wild's first-round pick in 2016, was competing for a roster spot just 15 months after being drafted into the organization. He showed off a pro-ready game throughout the preseason, showing both skills and a willingness to play with the physicality required of an NHL player. In a fair and just world, he would've made his NHL debut last week.
But the NHL is far from a pure meritocracy. Kunin was sent to the Iowa Wild (AHL), for several different reasons. The team offered that they preferred him playing a much heavier workload in the AHL to "sitting around" at the NHL level.
This reasoning was, of course, bunk. The idea that a young player has to pay his dues in the AHL, then play his way into a bottom-6 role, and then if successful gets to graduate to the top-6 is an outdated view of player development. We can see several recent examples of teenagers arriving to the NHL and making instant impacts.
Dylan Larkin, Sebastian Aho, Robby Fabbri, and Travis Konecny were all players drafted in the middle of the first-round or later who found themselves in a regular NHL role at 19. None of them appear to have had their development hurt by playing 13-17 NHL minutes instead of 20 AHL minutes.
The real reasons Kunin went down to the minors were due to salary cap constraints and a lack of creativity. Minnesota wanted to sign penalty killer Daniel Winnik, and didn't want to make a roster move like waiving Chris Stewart to accommodate both Kunin and Winnik.
Three games later, the Wild were hit by a rash of injuries that all but forced them to give Kunin a call-up.
And he sure won't be sitting around.
With Mikael Granlund, Zach Parise, Nino Niederreiter, Charlie Coyle, and Marcus Foligno suffering injuries, the Wild's depth chart along the wings just became Jason Zucker, a Lake Superior-sized gap, Tyler Ennis, a Lake Minnetonka-sized gap, then Daniel Winnik and Chris Stewart.
Kunin, who was drafted as a center, but has played the wing at a high level, will have plenty of opportunity to break into a top-6 role.
But what can we expect to see from him now that he's getting an opportunity?
Before we talk about what Kunin can do, it is important to temper our expectations a bit. Kunin is almost certainly ready to contribute to an NHL squad, but only the best players can step into the NHL as a teenager and dominate. If Kunin were to get even, say, a half-point per game, that's pretty incredible production from someone his age.
With that caveat aside, let's look at the strengths Kunin has brought to the table.
The first thing you notice when you take a look at Kunin's career is that the man likes to shoot a lot. And from everywhere. And he's able to find ways to get his shot off. In Kunin's time playing for the Wisconsin Badgers, he took 3.5 shots per game. In the World Junior Championships last season, his 23 shots was tied for 8th in the tournament. Stepping into a pro league at 19, Kunin took 39 shots over 14 games.
Kunin is able to take shots on the breakaway, he's able to find ways to get open in the offensive zone, and he's willing to go to the net and jab at rebounds in a way reminiscent of Parise. On a team that's been light on volume shooters, Kunin's talents are sorely needed.
That shooting volume isn't empty, either. Kunin's shot not only explodes off his stick, but has proven to be able to beat goaltenders, too. Kunin shot an astounding 17.2% on a high volume of shots at Wisconsin, and has shot 15.4% in his short time at the AHL. It's probably not reasonable for that to continue at quite that high of a level in the NHL, but it certainly suggests that Kunin is the kind of finisher the Wild are constantly in short supply of.
Kunin is also a smart player that shouldn't be a liability in terms of a two-way game, especially if he winds up paired with a strong defender like Mikko Koivu or Niederreiter. He played in all situations at Wisconsin, and was trusted by Team USA to shut down top lines at the World Juniors last season. It's also hard to not be impressed by the fearlessness and tenacity that he's shown at every level.
Given his skills, I think fans could reasonably expect Kunin to be similar to the type of player Robby Fabbri was in his rookie year. Willing to shoot, able to finish off scoring chances, and someone who won't hurt you defensively.
Is that going to be enough to cancel out the Wild's myriad injuries? No. No matter how good Kunin is to start his career, Minnesota is going to need their key players to return from injured reserve as soon as possible. But Kunin getting a chance to prove he belongs in the league is a great opportunity for his development, and he profiles as a player who could take advantage of this shot. And if he can show well in the next few weeks, he could well find himself not-sitting-around with the Wild for the remainder of the season.