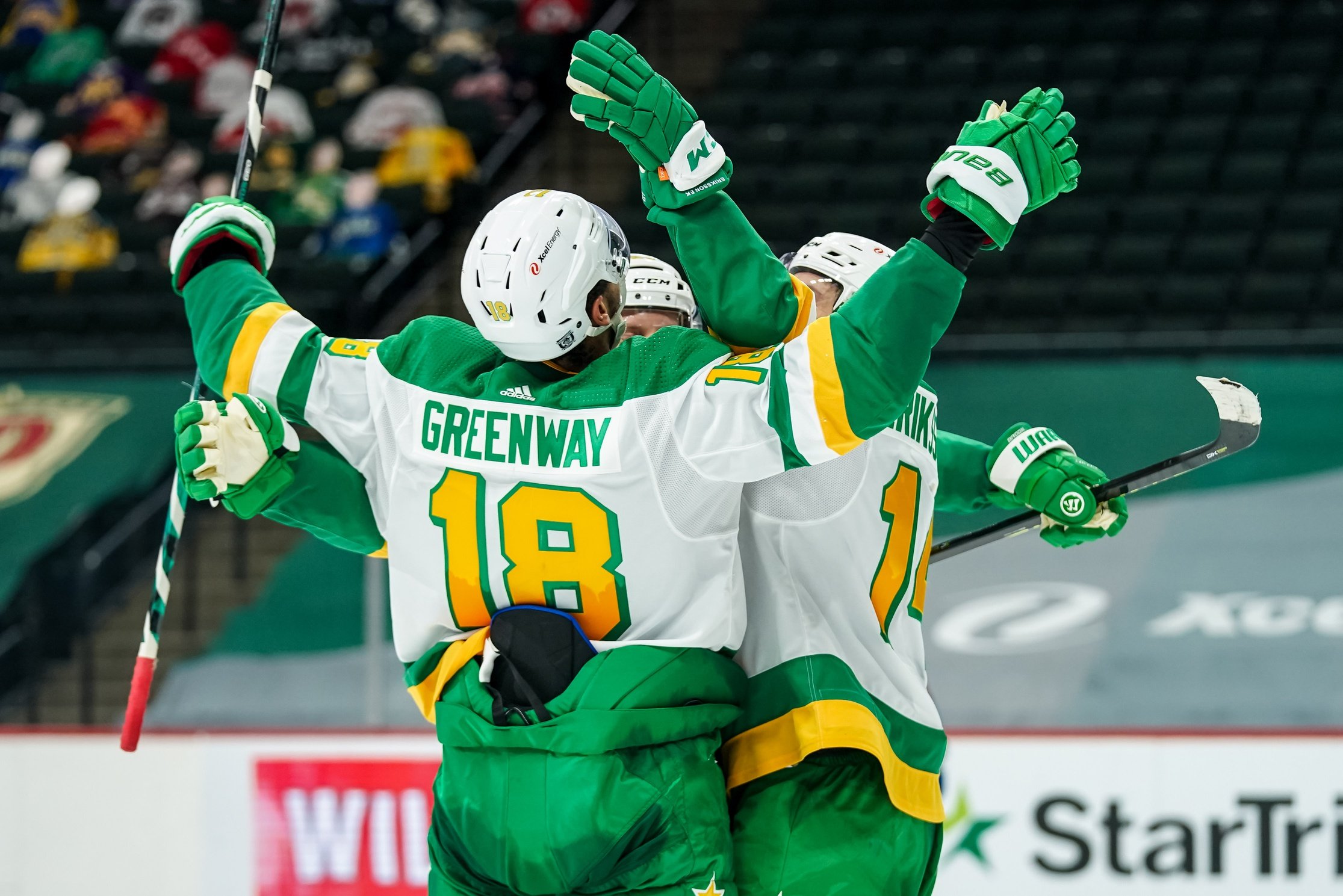 Tuesday marks one week since the Minnesota Wild played their last game. They have suspended play for at least another week while COVID continues to spread through the team, and another two players were added to the league's COVID list on Monday.
While we wait for the Wild's return, here are some things we have learned about the team through their first 11 games.
Wild fans had to wait for Kaprizov to get stateside, and his first 11 games have not disappointed. The 23-year-old greeted Wild fans with an overtime winner in a dream debut and has since dazzled everyone with his play, whether he scores or not.
Kaprizov is tied for second on the team with nine points, eight of which have come at even strength. The only thing the Wild have left to do with their blooming star is find him a proper center (more on this later) and maybe give him some pointers on the power play as he tries to settle in.
Cam Talbot has been what the Wild have needed in goal
An injury sidelined the free-agent signing for a week, but before and after, he has been exactly what the Wild have needed from their starting goalie for the last couple of years. They have won three out of the five games he has started and finished, and Talbot has made big saves in crunch time to keep them in games. In fact, every one of those five games has been decided by one goal.
With a solid defense in front of him, Talbot has done what he has needed to do. Doing that could separate the Wild in the standings from other teams trying to get that last playoff spot in the Honda West division.
Greenway leads Minnesota in points, and Eriksson Ek is right up there with him and Kaprizov. Yes, you read that correctly! Jordan Greenway leads the Wild in assists and points. Both players' improvement is a welcome sight, given where they were drafted and the expectations fans had for them.
On a team bereft of strong centers, Eriksson Ek's solid work could provide a building block at the position while general manager Bill Guerin tries to address needs in both the short and long term.
The Wild badly need a center...or two or three
Eriksson Ek is the only center who has played well for Minnesota this season. Outside of him, the Wild has been vexed by wildly inconsistent play from Victor Rask, Nick Bonino, and Nick Bjugstad. Marco Rossi having an awful bout with post-COVID life has also hindered the team down the middle, as it was expected that he would compete for a job on the roster before the season started. Now there's a growing possibility that Rossi never sees the ice this season in Minnesota.
The Wild can get past teams like the Los Angeles Kings and Anaheim Ducks with this lineup of centers. But it won't cut it against the Colorado Avalanche or Vegas Golden Knights.