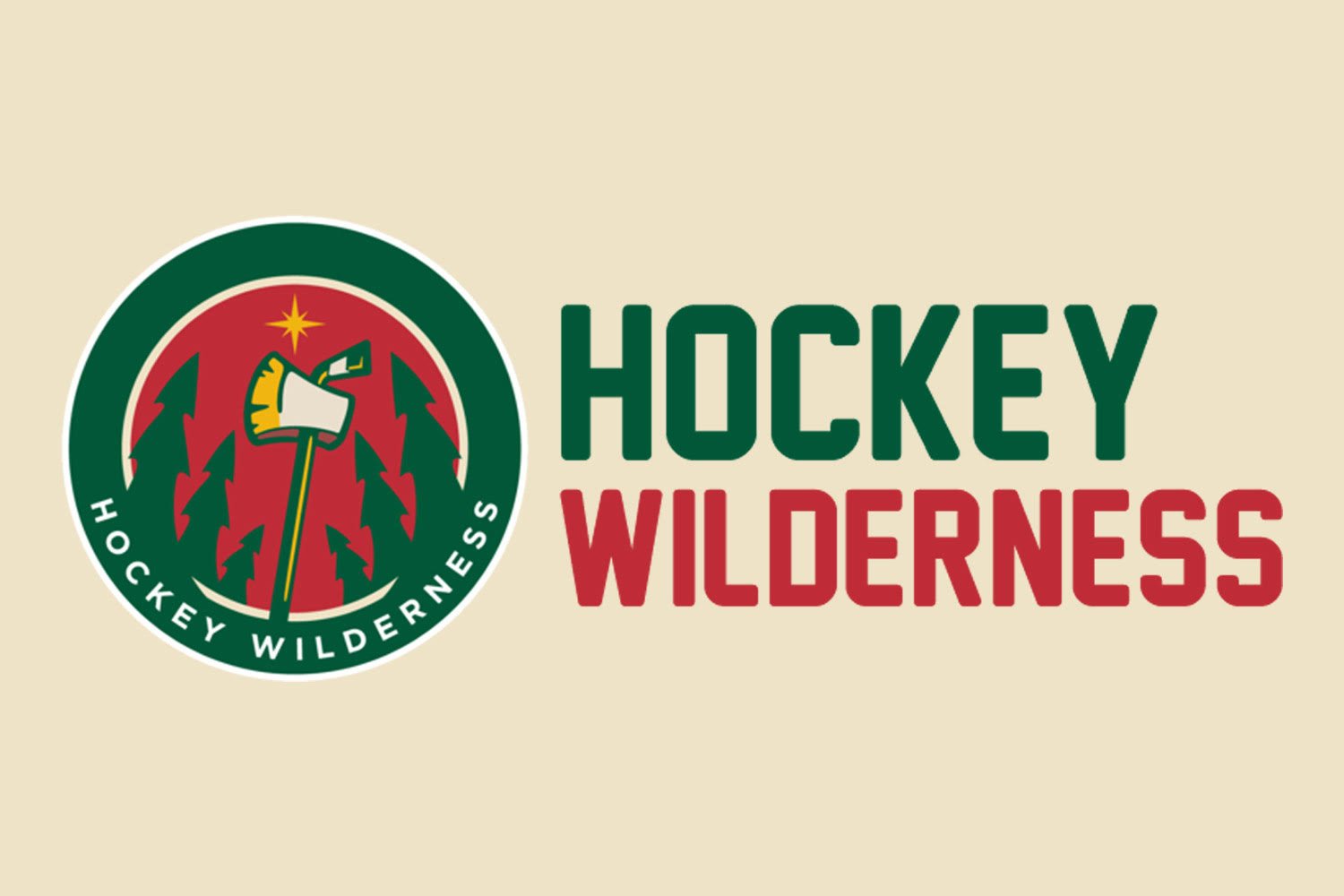 The Minnesota Wild crossed off an item on their summer to-do list on Friday, signing center Joel Eriksson Ek to a massive eight-year, $42-million contract.
Among the Wild fan base, everyone was either overjoyed at the two-way center and future Selke Trophy finalist, staying in Minnesota for as long as he possibly can, the contract expiring when he is 32 years old. It certainly helped for him to cash in on this new deal after scoring a career-high 19 goals and 30 points through 56 games last season, but it is also the other end of the ice that makes him so effective and valuable to a team overall.
One of the best defensive forwards in the game today wouldn't come cheap, and GM Bill Guerin handed him a commitment to the Wild and he gladly signed it, furthering his notion of creating a culture of players that want to play in Minnesota.
Now, any contract this large will have future implications and effects on the team's cap structure. But just how much?
According to PuckPedia, Eriksson Ek's new contract varies on base salary from year-to-year and when the July 1, 2024 hits, the young center will get a 10-team no-trade clause and a no-movement clause attached to his deal, essentially giving him full control over any transaction. Whether it being waived, sent to the minors, or traded, Eriksson Ek will need to give approval before any move, and with that 10-team no-trade clause, he submits a list of 10 teams that he cannot be traded to.
That is a lot of power, but given that the Wild front office is clearly banking on some future cap flexibility with the new television deal and the flat cap eventually lifting, it shouldn't be that much of a problem.
Speaking of the cap, the Wild have $16,831,411 in cap space currently — according to CapFriendly — and that's with just 15 players on the Wild's roster signed to a contract. We all know Kevin Fiala and Kirill Kaprizov will be getting new deals (more on that later) but that still leaves us with a minimum of three roster spots needing to be filled.
With those two RFAs signed, that will be 10 forwards and 5 defensemen in terms of skaters, meaning that whatever cap space is left after those new contracts have been dealt out, will need to be allocated for at least two forwards and one more defenseman. Now, good news is that at least a couple million will be handed to the Wild in terms of cap space after the Seattle Kraken takes their pick over the Wild's roster.
Whether it's Matt Dumba ($6-million AAV), Carson Soucy ($2.75-million AAV), or Jordan Greenway ($2.1-million AAV), there will potentially be more wiggle room for the Wild to acquire a replacement for cheaper and to bolster the roster with sub-$1 million cap hits.
Let's look at some actual projections though. Evolving-Hockey projected that if Eriksson Ek signed an eight-year deal, that it would come in at a $6-million AAV, so we got a little lucky with that and going under the projection. But I doubt that Fiala and Kaprizov will be opting for security over future earnings.
For Fiala, the most likely projection (30 percent chance) is a five-year contract that carries a cap hit of $6.11 million, and for Kaprizov, his most likely contract is the same length, but with a cap hit of $7.74 million. Doing some quick math, the Wild are projected to have — even before anyone is taken in the expansion draft — just under $3 million in cap space after these two have signed these hypothetical contracts. Leaving Minnesota with 12 forwards, 5 defensemen and the two netminders.
With a minimum of one spot on the blue line to fill, the obvious answer to Calen Addison, a rookie right-handed defenseman that made his NHL debut this year and put on a defensive display in the AHL. And with a cap hit of just $795,000, he is an ideal replacement for any player lost and can provide a new dynamic to the Wild blue line that we got a glimpse of this season.
With those players added up, the Wild will essentially have spots for two league-minimum contracts to bolster the roster and get the extra skater spots sorted. This is manageable if everything breaks right, but we're talking down by the thousands in terms of cap room and it will need one of those heralded cap geniuses to shuffle the puzzle pieces around to benefit the Wild long-term.
I believe that all of this can be achievable, but GM Bill Guerin won't be making any strong attempts at signing the two RFA forwards before the July 21 expansion draft. With the protection list due on July 17, he still has a couple weeks to determine whether or not he will be trading, exposing, or convincing a player with an NMC to waive it in order to protect Matt Dumba. Holding a significant cap hit, losing him via trade or expansion can open up some real possibilities for long-term deals when it comes to Kaprizov and Fiala. With the current cap situation, I cannot anything but short to mid-range contracts being signed by those two offensive wingers.
It would hurt the Wild significantly to lose Dumba, but it also gives us a little less anxiety when it comes to keeping the players that Minnesota depended on offensively this past season.
But, there is always the option of injecting Marco Rossi and Matt Boldy — along with their rookie deals that carry $894,167 and $880,883 cap hits respectively — into prominent roles, getting more value than what they are taking up in terms of cap.
After Eriksson Ek put pen to paper, there are certainly several paths the Wild can go down, but I believe it all hinges on what happens during the expansion draft. It's more of a wait and see game at the moment, but they got one special player to commit long-term, and that's the positivity we need during this tumultuous summer.