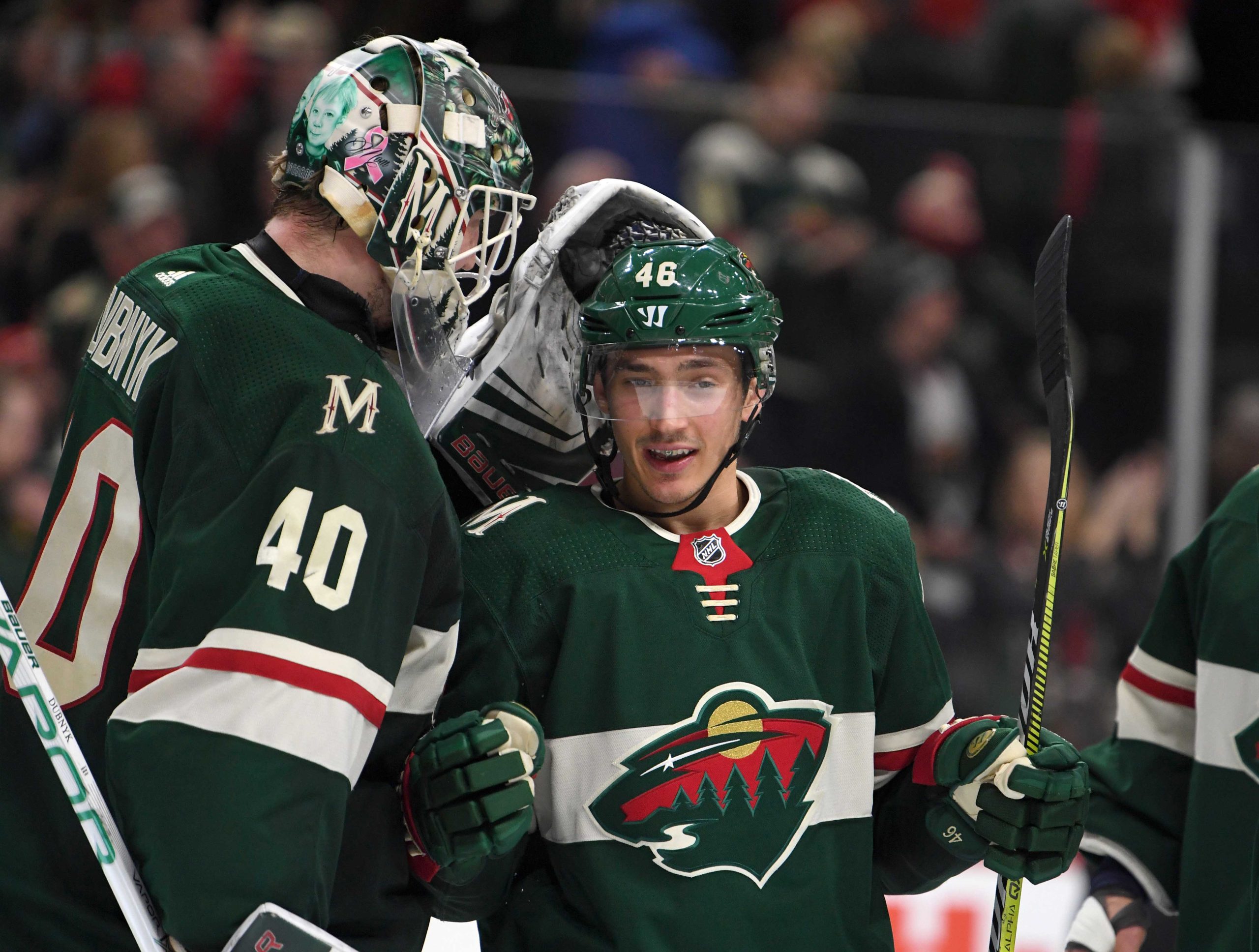 Monday it was announced by Wild owner Craig Leipold that general manager Chuck Fletcher's contract would not be renewed for next season, prompting a new search immediately.
While we reviewed Fletcher's shortcomings already on Monday, there was certainly good from his nine seasons at the helm of the Minnesota Wild (although some of you choose to overlook that fact).
Here is the good from his run as Wild general manager:
While Fletcher certainly had his faults for acquiring the wrong players for steep prices, he was also able to find some diamonds in the rough as well.
The first of which was Spurgeon, who was signed as a free agent in 2010 after a stint with the New York Islanders. Spurgeon has developed into one of the more underrated defensemen in the league, and the Wild showed him his worth by cashing in on a four-year contract worth $20.75 million in December 2015.
But the two more recent finds for Fletcher was goaltender Dubnyk and his top center, Staal. Dubnyk was acquired in January 2015 to right a sinking ship, and since that day he was brought in, he has been one of the best goaltenders in hockey.
Staal was signed to a three-year contract in the summer of 2016, at a time when his career was believed to be over. He had just finished an atrocious season with the Carolina Hurricanes and New York Rangers in which he amassed a total of 39 points. In his first two seasons with the Wild, Staal has tallied 65 and 76 points respectively while tying Marian Gaborik's team record for most goals in a season (42) this past year.
Drafted well with the picks he used
Yesterday we knocked Fletcher for not having enough high draft picks in recent memory, but when he did, he used them fairly well.
Notable first-round draft picks Mikael Granlund (2010), Jonas Brodin (2011), and Matt Dumba (2012) along with second-round pick Jason Zucker (2010) have shaped up to be a huge part of the Wild core moving forward. Couple them along with Joel Eriksson Ek (first-round pick, 2015), Jordan Greenway (second-round pick, 2015) and Luke Kunin (first-round pick, 2016) and the future doesn't look all that bad for Minnesota.
Fletcher and Flahr also found some gems in the later rounds, drafting guys like Erik Haula (seventh-round pick, 2009), Darcy Kuemper (sixth-round pick, 2009) and Kirill Kaprizov (fifth-round pick, 2015).
Again, there weren't many in later years but when they had the picks, Fletcher certainly made the most of them.
Turned the Wild into a perennial playoff team
When Fletcher was hired as Minnesota's GM in May 2009, he was tasked with making the Wild a playoff team year after year. Minnesota was coming off a season in which they missed the playoffs and was clearly at the end of that era's window to win. He was inheriting a team with no significant prospects in the pipeline, so his rebuild was going to take a few years.
Well, he did just that.
The first three seasons under his watch saw the Wild miss the playoffs, but his stockpiling draft picks allowed him to draft a significant part of the core -- Brodin, Granlund, Zucker and Dumba -- that would go on to help the Wild make six consecutive postseasons.
Fletcher also signaled this team was in it for the long haul when he signed free agents Zach Parise and Ryan Suter to matching 13-year deals in the summer of 2012. The move not only reinvigorated the team, it recharged a fan base that had been longing for a competitive hockey team.
Never Miss an Episode of Giles & The Goalie!