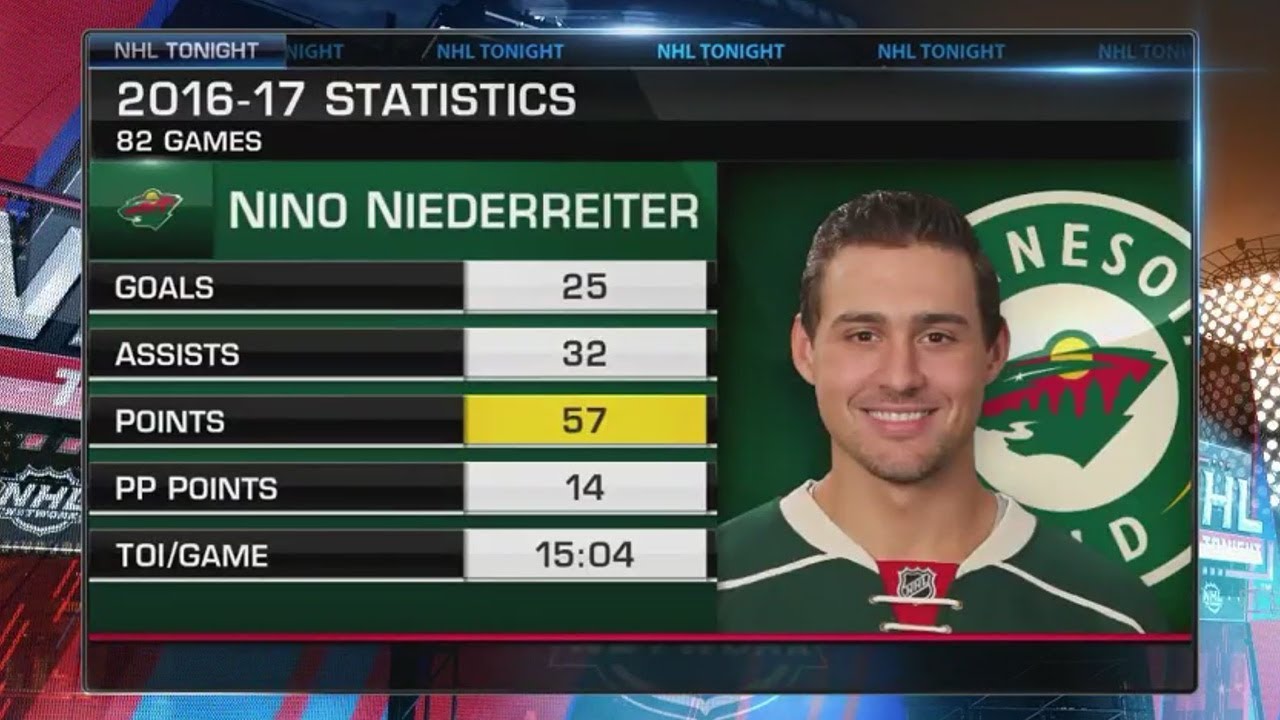 Minnesota Wild forward Nino Niederreiter returns to the lineup for tonight's game against the Winnipeg Jets. Niederreiter, 25, has been out since Oct. 12 after suffering a high ankle sprain in that game against the Chicago Blackhawks.
To celebrate the return of Niederreiter, here was the Swiss forward joining chef Andreas Caminada in making a salade niçoise (taped over the summer and released earlier this month):
Niederreiter signed a five-year contract extension with Minnesota this past summer, after scoring a career-high 25 goals with 32 assists last season.
---
Never Miss an Episode of Giles & The Goalie!