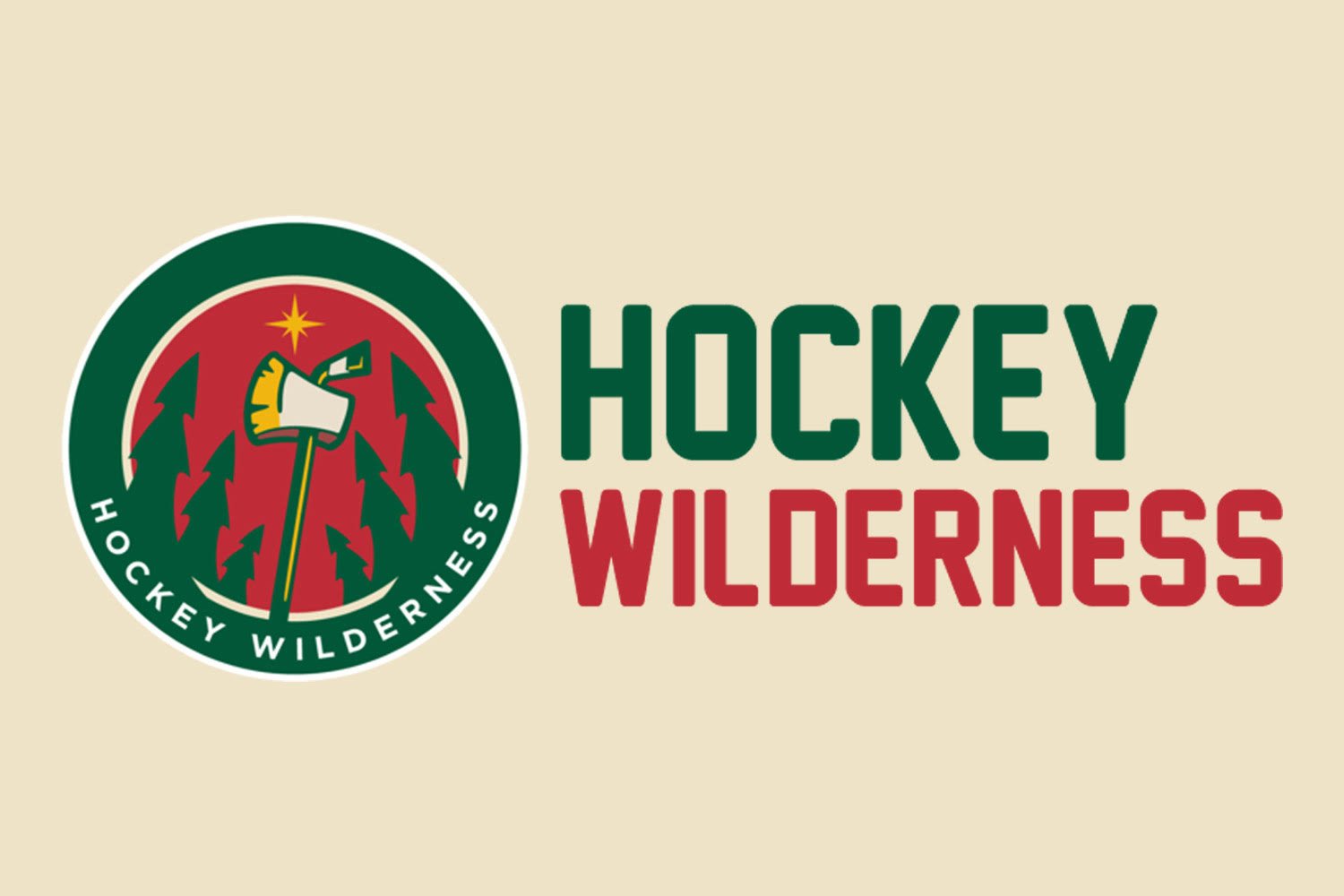 Prospect depth seems to be a yearly concern for the Minnesota Wild. Poor drafting, untimely trading and unfortunate injuries have plagued the Wild's development system since the days of Doug "He-Who-Shall-Not-Be-Named" Riseborough, and Chuck Fletcher only made things worse by moving many a first- and second-round pick for "win-now" moves that landed somewhere between middling success and abject failure. Frankly, for all the faults that Paul Fenton had during his 14-month role as Wild GM (and there were myriad), the one aspect of the job where he may have earned at least a passing grade was the two NHL Entry Drafts, which he presided over.
That being said, the cupboard still seems to be mostly bare of elite talent (with the exception of a lone, Russian teacup sitting upon the high shelf, sitting just tantalizingly out of reach). But that doesn't mean there isn't some untapped potential in Iowa, the NCAA, overseas or in the junior ranks. Today, we look at the current state of the Wild prospect pool. Who could fill roles immediately on the team if needed, who are the warm bodies that could fill out a roster in case of injury, and who needs some more seasoning before making the leap to the big club?
Who's ready
Players that are NHL-ready to some degree, and would either have a dedicated role on the squad (if there was room for them), or could potentially grab a roster spot out of training camp.
Kirill Kaprizov (LW/RW)
He's elite. He's NHL ready today. He could bring excitement, playoff potential, and perhaps free-agents willing to play with him. And if he were to put on a Wild jersey today, Kaprizov would likely be the best player on the ice. Only problem is, two GMs have now failed to lure him, and there are rumors (unsubstantiated so far) that Kaprizov doesn't want to play for Minnesota, and would rather be traded to a team like New Jersey, ideally to play with recent acquisition Nikita Gusev.
Bottom line, Kaprizov is the best player in the pipeline, and it's not close. Should Kirill demand a trade (or stay in the KHL), the already shallow talent pool goes from "backyard, above-ground" to "plastic, kiddie-sized."
Nico Sturm ©
The Wild won the Nico Sturm Sweepstakes when the Clarkson University center signed a college free agent deal with Minnesota in April. Sturm played in the final couple games of the 2018-19 season and showed some of what the Wild hoped to see in his NHL debut — hard work, physicality and the willingness to shoot the puck. Sturm impressed at the post-draft development camp, and Boudreau has spoken glowingly of the young centerman. The Wild could certainly use solid, playmaking players who can be reliable in both ends of the ice, and Sturm looks to fit the bill.
Up the middle, the Wild pretty much know what they have. Staal and Koivu, as long as they are healthy, will be the top two. Luke Kunin and Joel Eriksson Ek will have the first crack at bottom-six roles and, of course, the Wild are stuck with have Victor Rask making $4 million per season. Unless some moves are made, injuries happen, or Kunin and/or Eriksson Ek fail to impress early, Sturm will likely start the season in the minors. But no one should be surprised to see Sturm clouds gathering by midseason if the Wild struggle as expected this year and decide to see what they have in the pipeline. Long-term, Minnesota has a player that could fill a bottom- or middle-six centerman role with the ability to win faceoffs and play in both zones.
Louie Belpedio (D)
The 2014 third-round pick out of Miami (Ohio) University has spent two years with the Iowa Wild, and has been called up for a cup of coffee twice over the same span. In three NHL games, Belpedio has two assists (both coming in a 6-3 win over the San Jose Sharks in the final game of the 2017-18 season). He has been making steady progress over the past two seasons, and his ability and hockey smarts could potentially find him a spot on the roster as early as this year. He moves the puck well, has decent stick work and can block a shot or two. His skill set reminds me of a poor man's Jonas Brodin — strong defensively, can move the puck, but relies on his intelligence more than physicality, and won't be an offensive dynamo at any point. Basically, like Brodin, if you're not noticing Belpedio on the ice, he's doing his job.
Cracking a strong defensive core is a difficult ask for any AHLer trying to make the Wild roster. The fact that Belpedio is currently an RFA without a deal heading into the season further complicates matters. Belpedio does play the right side, however, and considering there are question marks regarding fellow right-siders Jared Spurgeon (contract) and Matt Dumba (return from injury), never say never.
Gerry Mayhew (C/RW)
Mayhew may have led the Iowa Wild in scoring last season, but his road to the two-way contract he signed in May was not the typical NHL path. He eschewed junior hockey to stay in high school and play on the varsity team at Wyandotte Roosevelt in Michigan, then spent two years in the USHL for the Cedar Rapids RoughRiders. Undrafted, Mayhew played four years at Ferris State before signing an AHL contract with the baby Wild. Undersized at 5-foot-10 and 175 pounds, he's had to make his name providing energy, smart play in both ends, and a knack for scoring big goals, including nine tallies in 11 Calder Cup playoff games last year. He's also a right-shot right winger, which would fill a dire need on the St. Paul roster.
If we see #GerryTime in the NHL at some point this season, it will likely be due to injury replacement, or the new general manager being overwhelmingly impressed by the "Energy Bunny" out of training camp, allowing him to vault past Fenton acquisitions Kevin Fiala or Ryan Hartman. Either (or both) are possible, but "fourth-line grinder/supplemental scorer" seems to be the ceiling for Mayhew, though I think everyone who knows him (or knows of him) are cheering him on to make the squad.
Kaapo Kahkonen (G)
Kaapo Kahkonen showed a great deal of promise with the Iowa Wild last season, sharing the net with Andrew Hammond, who has moved on to the Buffalo Sabres organization through free agency. He earned Player of the Week and Goaltender of the Month honors during November of 2018, had a three-game, 222-minute shutout streak at one point, and starred in the AHL All-Star game, being named the top netminder in the competition. Despite the accolades, Kahkonen did not end the season terribly strong, as he allowed 27 goals in his last seven games, leaving him out of the picture entirely during Iowa's Calder Cup Playoffs run. Inconsistency aside, he's currently the best goaltending prospect in the system, has good movement and doesn't give up a ton of rebounds.
But let's face it — like it or not, this is Devan Dubnyk's team, and Alex Stalock's team-friendly (and expansion draft compatible) contract means injury is the only way we see Kahkonen before 2021. However, his strong performance in Iowa has shown that he should be ready to take the call when it comes. For now, with only Mat Robson behind him and 2019 draft picks Hunter Jones and Filip Lindberg a few years away, Kahkonen has a prime opportunity to seize the coveted "Goalie of the Future" title in the Wild system.
Who's next
Players who are not quite ready for primetime, but have shown promise or improvement at the AHL level that indicate they could fill roles at an NHL level in 2-3 years.
Dmitry Sokolov (F)
Dmitry Sokolov can shoot the puck. On a Wild team that is not known for its shoot-first mentality, that might be enough to make the big club. But if Sokolov wants to make a permanent transition to the NHL, he'll have to continue to work on just about every aspect of his game that doesn't involve putting the puck in the net. He needs to show more hockey intelligence. He needs to work on his top-end speed. And most importantly, he needs to learn how to contribute effectively in the defensive zone.
And… he can score. Which means that he'll likely get a shot at some point. Best guess, with continued improvement, he could crack the roster in a couple years as a third-line guy with some spot-time on the power play.
Will Bitten (RW)
Tony Ferrari at Dobber Prospects calls Will Bitten "The Human Garbage Collector," which is an apt, if confusing description (aren't all garbage collectors human?). Basically, his game is predicated on getting those dirty, greasy chances in the low slot to find the back of the net. To put it simply, he's #gritty. Scouts have used the terms "relentless", "tenacious", and "sparkplug." A dedicated yet skilled agitator is a role the Wild haven't filled since the days of Cal Clutterbuck (though free-agent Ryan Hartman has the ability to get under opponents skin as well). And… he's a right-handed, right winger. A perfect fit for a bottom-six role with the skills to play second line if required. Bitten has seen big minutes in Iowa and had five assists in 11 Calder Cup playoff games. Another year in Iowa will tell us if he's ready to start claiming minutes with the big club.
Sam Anas (C/RW)
Two seasons ago, Sam Anas scored 26 goals and earned 61 points in 70 games, which earned him some attention in 2017's training camp as one of the final cuts before the regular season. With a chance to step up in 2018, Anas regressed, especially at even-strength. An undersized forward at 5'8", 160 pounds, he will have to use his impressive skill set to overcome his lack of size and top-end speed. Years ago, this might have been an issue, but as we've seen in recent years, the quick, agile player can make a home in the NHL with the right combination of tenacity and knack for scoring. Anas just has to show he can do it consistently, night after night, and season after season.
Brennan Menel (D)
If Brennan Menel has shown anything in two years in Iowa, it's that he can move the puck. With 42 assists in 70 games for the Iowa Wild, Menel made the most of his increased ice time. His zone exits and entrances are strong, and his defensive play has improved by leaps and bounds. And considering his story — cut from St. Thomas Academy, excelling in the WHL, going undrafted before impressing in Traverse City and signing a minor league deal with the Wild — he's the kind of guy you want to root for. He's undersized like Jared Spurgeon and followed a similar path through the WHL. And while Spurgeon was the more NHL-ready player, Menel might be able to carve a spot on the roster out of sheer will alone. His best chance will be in 2021, when almost all of the Wild D contracts come due.
Honorable mention: Mason Shaw ©
The 2017 fourth-round draft pick was well on his way to making an impact in Iowa. Having scored 33 points in the regular season, leading all rookies in scoring, and adding a goal in the first round of the Calder Cup playoffs, Shaw could have easily found himself a spot on the "Who's Ready" list with another solid season in Iowa. That was before a left ACL injury knocked him out of the playoffs — his second major knee injury in three years.
One ACL tear can set back a player's progression. Two ACL tears might just end the possibility that Shaw sees an NHL roster. Shaw's skating wasn't ever his strong suit, and if his injuries get into his head, no amount of playmaking or offensive skill set will make up for that. Shaw underwent successful surgery in May, and the six-month recovery timetable will likely mean that he misses training camp. 2019-20 will be critical for Shaw's future in the NHL.
Last chance: Carson Soucy (D)
At 6'5", 207 pounds on the blue line, Soucy is your prototypical grinder. A decent defender, Soucy's size and ability to block shots are his calling cards. The 2013 fifth-rounder out of UMD has never been an offensive generator, but he can move the puck up the ice and hasn't looked too out of place at the NHL level, as he earned some time during injuries to Ryan Suter and Jared Spurgeon. Bruce Boudreau and Devan Dubnyk have sung his praises at times, and Soucy did sign a new two-way deal for 2019. Having recently turned 25, it's now or never. A big year in the AHL, a strong showing in training camp, or making effective time as a mid-season fill-in might just extend his window.
Warm bodies
Veterans and free-agent signings with some NHL experience that could be plug-and-play call-ups in case of injury. Limited ceiling, but not as low a floor.
Matt Bartkowski (D)
Signed in July to a one-year, $700K deal, Bartkowski will be in the mix for the seventh defenseman spot along with Brad Hunt. I don't see him surpassing either Greg Pateryn or Nick Seeler for the third pairing (barring injury or ineffectiveness), and honestly, in a season that is already looking troublesome, I think most fans would rather see Belpedio in that role. Should he start the season in Iowa, Bartkowski would provide solid depth and a veteran presence for Tim Army's locker room, as the baby Wild look to build on last year's Calder Cup playoff run.
Kyle Rau (C/LW)
Since coming over from the Florida Panthers system in 2017, Rau hasn't shown the consistency needed to earn a full-time spot with the big club. In nine games at the NHL level, Rau has earned only two assists and has yet to show that his collegiate prowess will translate at the best hockey league on the planet. Two AHL seasons with 50+ points has shown, however, that the former Gopher can at least serve as a mid-season, temporary injury call-up when asked.
Gabriel Dumont (C/RW)
Dumont signed a two-year, two-way deal with the Wild in July of this year. Acquired from the Tampa Bay system, Dumont scored 24 points in 59 games with the Syracuse Crunch of the AHL and has seen a moderate amount of NHL action for the Tampa Bay Lighting, Ottawa Senators and Montreal Canadiens since making his pro debut in 2011. While unlikely to see time with the Wild out of training camp, Dumont does have more games played at the NHL level than any other center in the Iowa organization, which alone makes him a potential injury call-up.
Luke Johnson ©
The former North Dakota Fighting Hawk and Blackhawks prospect did not receive a qualifying offer from Chicago in 2019 and signed a two-year, two-way deal with the Wild in free agency. Johnson played 15 games for the Blackhawks in 2018-19, earning one assist and eight penalty minutes. It's unlikely the 2013 fifth-round draft pick gets any time with the Wild, as there are many better options at pivot than a defensive forward who has shown flashes of putting it together offensively, but hasn't been able to show sustained improvement.
Who's waiting
Players that could or will join the Iowa Wild in the near future, but still need to grow/improve at a lower level before making the jump to the pros.
Matthew Boldy (LW)
Outside of Kaprizov, the Wild's 2019 first-round pick is the closest thing the organization has to a sure-thing, future NHLer. At 6'2", 187 pounds, he's got the frame to endure the physical play of the NHL level. He's got the smooth stride, the "silky" hands, the accurate shot, the quick release, and the playmaking ability to be an impact player with the Wild. He's got top-six written all over him. A couple years of development, whether at Boston College in 2019-20, continued time with the U.S. Development team, or eventually with the Iowa Wild, will allow him to fill out his frame and further improve his skill set. The 2020-21 season might be a bit premature, but 2021 is definitely a possibility.
Jack McBain ©
If you want a very early preview of what the Wild might look like in a few years, check out a Boston College game this season, where you'll find not only Boldy, but 2018 third-round selection Jack McBain. The 6'4", 205-pound centerman has been referred to as a "freight train on skates" by some, with amazing pure speed for his size. With further improvement offensively (his 13 points in 35 games last season weren't anything to write home about), as well as some work on his acceleration and first steps, his size, power, and vision are something the Wild could use up the middle in the years to come.
Ivan Lodnia (RW)
In 2017, the Wild made Ivan Lodnia the first addition to their organization, selecting the winger in the *sigh* third round. However, Minnesota made the most of their wait, taking a player who was seen by some to have first-round talent. And last year, playing for the Niagara Ice Dogs of the OHL, Lodnia began to show what that might look like. In a season shortened by injury, he scored 45 points in 41 games, showed strong defensive skill, and improved his offensive and playmaking ability. As mentioned when discussing Sturm's game, the Wild are always in need of two-way players, and Lodnia certainly fits that bill. By all accounts, Lodnia had a strong camp and preseason in 2018 and will look to build on that effort before ideally spending a full year in Iowa. He's not NHL-ready yet, but if the Wild are willing to wait, they could have a decent middle-six candidate on their hands.
Plus, he's a right-handed right winger. He might make this year's roster on that fact alone.
Connor Dewar (RW)
Dewar spent 2019 in the WHL with the Everett Silvertips, scoring 81 points in 59 games. Scouting reports for the 2018 third-round selection mention his quick feet and workmanlike mentality, along with his strength on the penalty kill. Dewar also has a decent shot with a quick, versatile release. His smaller size and limited skill set give him a bottom-six ceiling, but speedy, physical players with the ability to occasionally put the puck in the net are exactly what you look for on the third or fourth line, and Dewar might eventually get the chance to play that role.
Alexander Khovanov ©
Khovanov was selected in the CHL Import Draft in 2017 and has split time between the Quebec major juniors and the Russian development program in the seasons since. The Russian winger went 25-49—74 in 64 games with the Montcon Wildcats of the QMJHL, where he improved his skating and playmaking abilities, though some scouts still believe he's a ways away from NHL-caliber when it comes to his shooting, his two-way game, and his effort level. He has the talent, to be sure, but will the rest come along with further development? A couple years in Iowa will go a long way to answering that question.
Filip Johansson (D)
Unfortunately for Johansson, who may round out to being a solid, if not spectacular, NHL player someday, he will likely always be known as Fenton's Flip Flop. Did Fenton get all "deer-in-the-headlights" with Johansson, so focused on wanting him that he looked past all the predictions that his Swedish defenseman could have been selected several rounds later? Considering what we later saw with moves for Kevin Fiala and Victor Rask, it's certainly possible. But this article is not about further indicting Paul Fenton for crimes against the Wild (we have plenty of those for your perusal). This is about the player.
When pouring over scouting reports, the overarching phrase you'll find is "good, not great." Strong edges and agility, but underwhelming speed. Decent shot, but not super powerful. Good defensive positioning, but lacks physicality. And where the Wild hoped his skill at the junior level would transfer to playing with the big boys, his toolbox didn't quite translate to the higher levels of the Swedish leagues in 2019, earning just four points in 47 games with Leksands IF of the SHL. His limited minutes and situations along with a lack of power-play time hasn't hastened his development in the past year, and he'll need several years between Sweden and Iowa in order to get his game to the NHL level.
Overall
While the idea of a "rebuild" is a tempting possibility considering the state of the Wild roster, filled with aging players and hard-to-move contracts, relying on the talent system in Iowa isn't the way to go either, especially if management is hoping to put a competitive team on the ice. Outside of one elite Russian (who might not play here), a handful of promising goaltenders, and this year's first-round selection, the talent pool is filled to the brim with middle-six wingers and bottom-four defenseman.
One thing is for certain — anyone who takes the Wild GM job will quickly find themselves in the deep end of a very shallow pool.