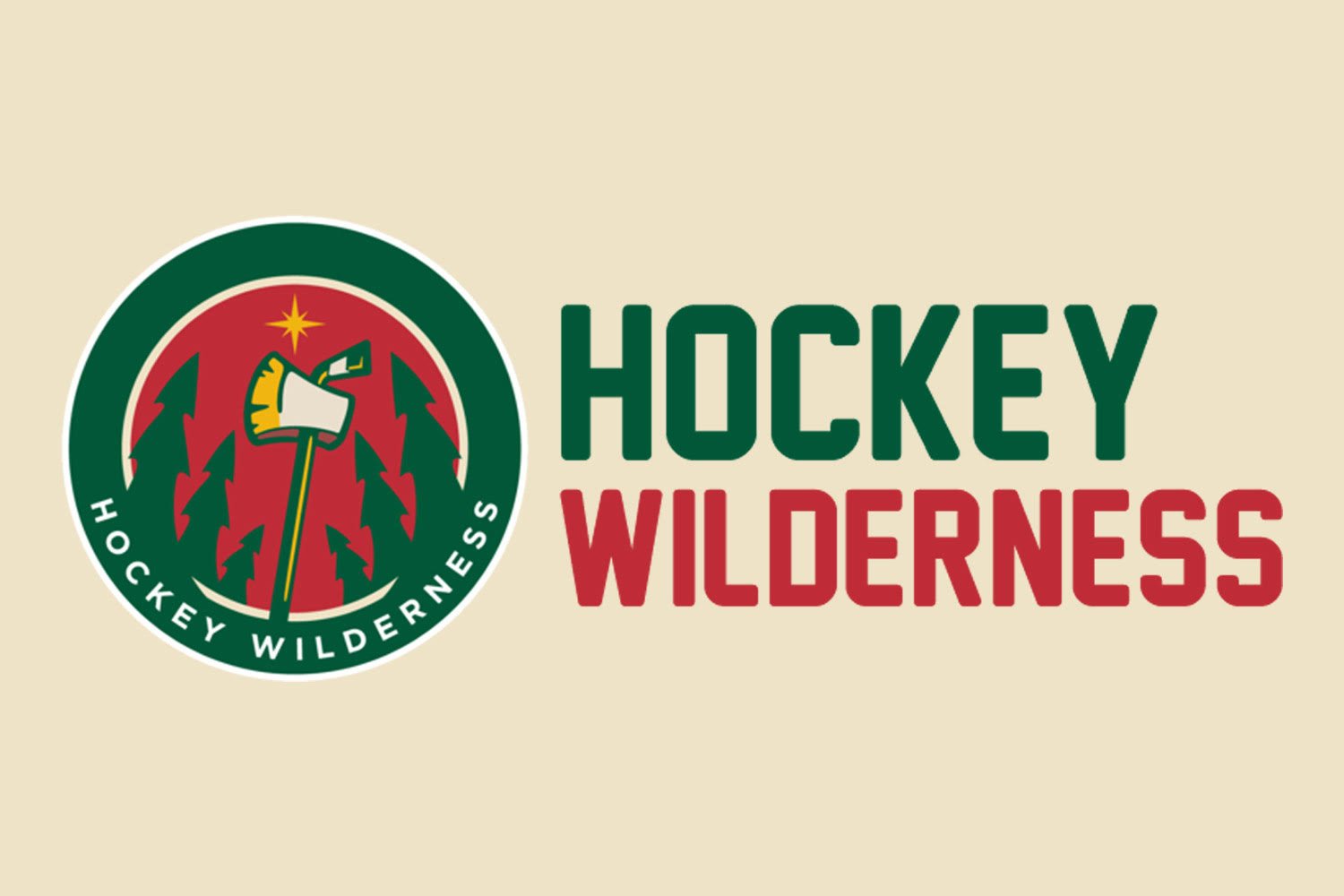 A currently unsigned 22 year old defense-first blueliner that's playing overseas, isn't usually the star of the show when it comes to prospect rankings, but Minnesota Wild youngster Simon Johansson has just simply broken out of his shell enough this season to get the bottom spot on the 2021 Hockey Wilderness Top 25 Under 25 ranking.
One of the Wild's fifth-round selections in the 2018 NHL Draft—forward Damien Giroux was the other one, seven spots after—Johansson has taken a typical and somewhat quick evolution through the Swedish system. Graduating out of his junior league immediately after he was drafted, he was able to play a full season in the Hockey Allsvenskan (the Swedish second division) and the year following he made his SHL debut for Djurgårdens IF.
Since then, he's just been a steady, reliable defenseman and that is why some regarded him as a solid option to have on our list. Rather than the younger, less projectable players, here's someone that might not even play in North America, but should be just poked around to see if they progress into a late-blooming defender.
There are reasons why he's ranked.
The Stats
The point production is obviously not there for Johansson, but one of the main numbers that you just love to look at when it comes to young defensemen is eye-poppingly present. This dude has played a lot of hockey. Like a lot. And in the top domestic division possible for him too. Unfortunately, despite ramping up those game totals, he averaged just 9:24 TOI during the season and being a bottom-pairing defenseman can only get you so far.
He's showed scoring potential in the past during his junior days and maybe leaving Sweden (more on that later) will give him a bigger opportunity to display some of that offense, but it was just a brutal situation that earned him a mid-season demotion down to the Allsvenskan, where he absolutely lit it up with 11 points in 12 games. At least he stayed healthy and that's essentially why we have him where he is. Maybe there's something there.
Roll the Tape
With the lack of minutes and lack of offensive opportunities given to Johansson in the SHL, there's not a lot of video evidence of his play, or even earning his rare points.
But hey, at least we have something, and it's pretty sick.
With the first clip of an incredible assist from the point, Johansson puts on display his incredible lateral skating. It might not be super effective and efficient—causing the online scouts to twitch—but he makes the pass and beats a couple of defenders in his way.
Even on his goal, he's able to just move around the opposing team like they're not even there. Protecting the puck well and finishing off the scoring chance with a quick little tidy stickhandle to pot in the goal with the backhand. A couple highlights that were certainly against weaker competition, but still made Johansson look like prime 2016 Erik Karlsson.
He even got some moves in during rookie camp in 2019.
Again, Johansson's skating ability is really on display here and demonstrates why the Wild wanted to draft him in the first place. Albeit in the fifth round, he certainly has a lack of mobility issues — it's just the rest of it that's up to him to put together. But maybe that will happen where he's headed next season.
The Future
Johansson is making a giant jump, moving to Finland to play for Ilves in the Finnish Liiga, his first time playing outside of his home country. Not certain if it's a massive competitive change, as the SHL is regarded highly in terms of European domestic leagues, but it sure will be interesting to see how he handles the switch and if he can raise his game to the next level, maybe warranting a contract and a move to North America.
It's clear that he didn't get the minutes he desired in the SHL and at 22 years old, it's really the pivotal age if he wants to consider a transition into the professional North American ranks. If he racks up a shitload of points playing on the top pair for Ilves, then the Wild might be interested in bringing him over. Especially considering that there are loads of young blueliners coming that are slightly younger than Johansson, he can serve as a decent buffer to try out just in case they aren't quite ready. It's worth a shot, but he's going to need to tidy up some aspects of his game and get those eye-catching numbers.
Johansson is a long-term project that might just vanish into being nothing, but we think that he's certainly worth a deeper look into and the No. 25 spot on this year's Top 25 Under 25 ranking. Tune in for some more interesting names in the future.