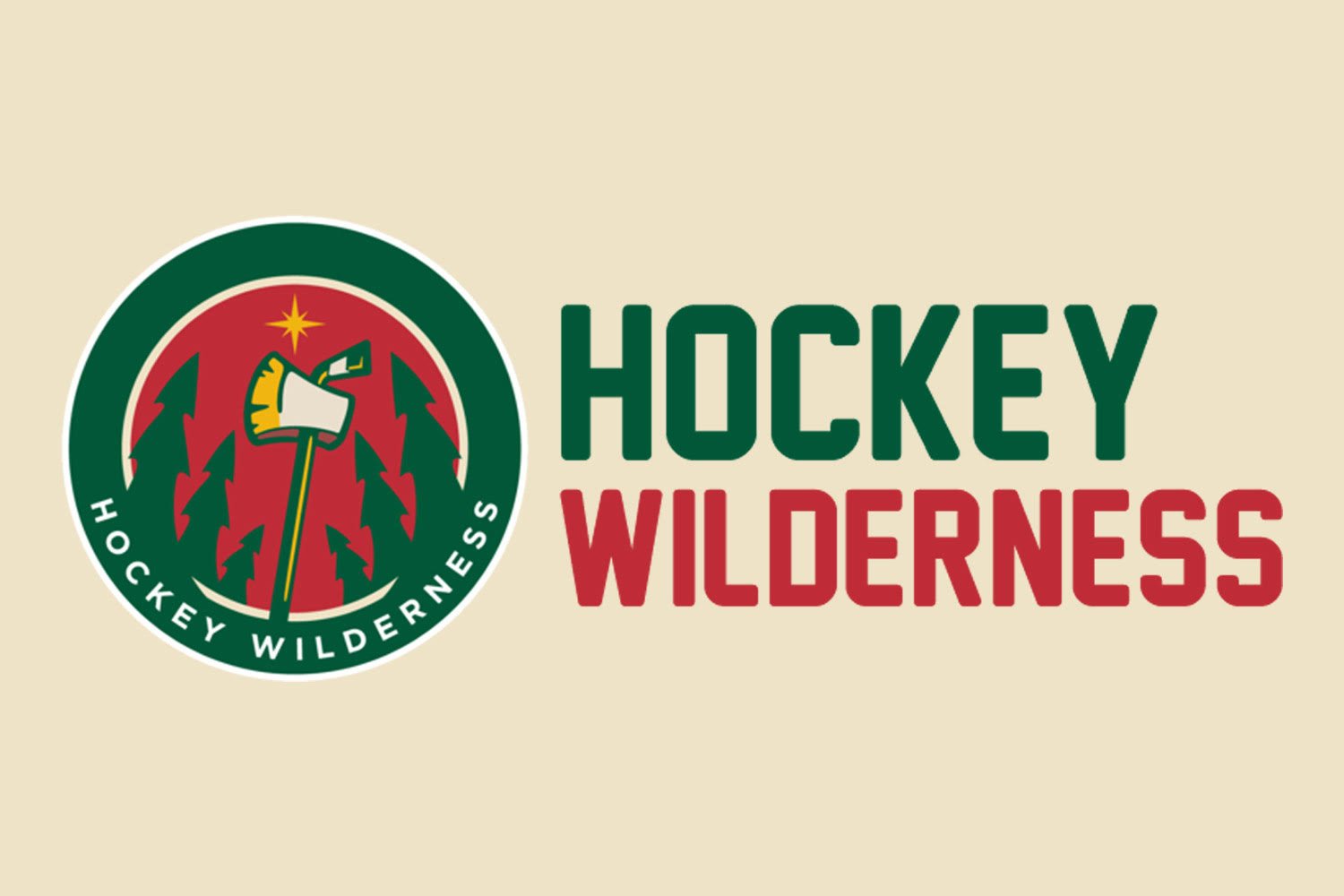 To say the 2020-21 season was a good one for Nikita Nesterenko would be a massive understatement. When the Minnesota Wild selected Nesterenko in the sixth round of the 2019 NHL Draft, he was coming off of a dominant prep hockey career. He was also committed to Brown University, a somewhat mediocre school with no real reputation of a hockey program that mainlines into the league.
After a great performance in the BCHL showcase the following season, Nesterenko decommitted from Brown to field some higher caliber offers, and ended up choosing Boston College, perhaps the most convenient location in all of college hockey for Wild fans.
In his debut season at BC, Nesterenko created a whole new set of expectations for himself. With a very talented forward core at Boston College, he was able to display his greatly improved distributing and finishing abilities, both of which had been underestimated by scouts until that point. He also solidified the fact that he is a solid puck handler and an overall offensively-gifted player that shone potential through most performances.
This breakout season concluded with Nesterenko winning Hockey East Rookie of the Year. This upcoming year will be a litmus test for the ceiling of Nesterenko's potential, as the Eagles are fielding a slightly weaker forward core. Especially considering that fellow Wild prospect Matt Boldy has turned professional, showing up in the AHL to finish his season and will hopefully break into the lineup out of training camp later next month.
The Stats
After a dominant senior prep season, Nesterenko moved to the BCHL where he led a relatively unimpressive Chilliwack team in scoring. As previously mentioned, higher caliber programs noticed the growth in his game this season. Jerry York delivered the most appealing pitch and Nesterenko entered the Boston College lineup as somewhat of a dark horse in a forward group packed with potential NHL talent.
When a prospect transitions from junior to college, especially from a league like the BCHL where competition is slightly lower than the USHL, there are always question marks about whether the player will be able to continue their style of play. Nesterenko proved not only that he could do this, but he could actually exceed expectations. Wild fans should hope to see Nesterenko's point production increase this year as larger roles will be available with the departure of Logan Hutsko, Mike Hardman, Alex Newhook, and Matt Boldy from the Eagles' lineup.
Roll the Tape
Nesterenko, as seen in these clips, is a capable scorer and distributer whose greatest asset is probably his hands.
Great vision displayed in the assist to Panthers prospect Logan Hutsko.
Shows his great shot in this clip:
Finally, showing off his ability to go to the net and his chemistry with fellow Wild prospect Jack McBain.
The Future
This season, I think Nesterenko displayed that he is a prospect worth much more attention than Wild fans have been giving him. That being said, I think there are a few weaknesses, that if corrected, could cement Nesterenko as a roster contender for the Wild (especially considering the team's upcoming need to have ELC players slot in the lineup) in three or four years.
First of all, I think there are very few forwards in the NCAA that wouldn't benefit from more focus on the defensive side of the puck. For a player like Nesterenko that already possesses great offensive skill, solidifying the back end wouldn't hurt. That being said, he is far from a one trick pony and can play in the defensive zone when he needs to. He also was plagued by a few lazy and untimely penalties during the season, but that is a very easy issue to fix. The Wild drafted Nesterenko as a center, but considering he didn't play center this year, I doubt he would play it at the next level. My best guess on his ceiling, after seeing last season, is a second line winger. Wild fans should be keeping an eye on him next year, as well as his two Wild-affiliated Boston College teammates.
Hockey Wilderness 2021 Top 25 Under 25
23) Kyle Masters, D
22) Damien Giroux, C
21) Ivan Lodnia, RW
20) Hunter Jones, G
19) Nikita Nesterenko, C