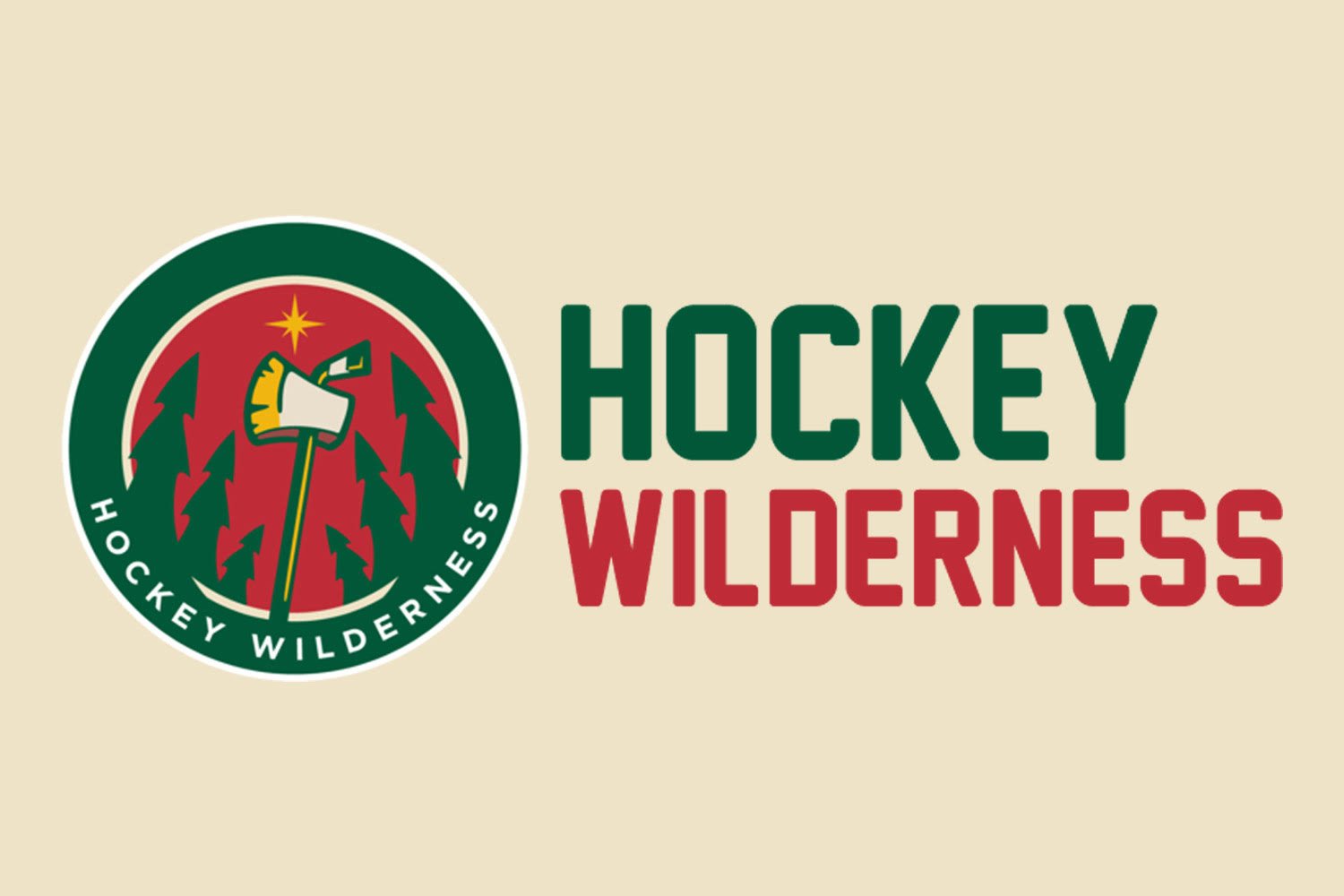 Coming in at 8th on our list, but first in our hearts, today we sit back and say hello to Louis Belpedio. If you're feeling a bit of the old deja-vu, you might be on to something. Louis has been here since the beginning folks. A now 5-year veteran of the Top 25 Under 25 series. But in all his years making the grade, this year he is breaking new ground. Louis Belpedio, has made a big leap into the top 10. Amazing what finishing college and getting on the team can do for you.
The thing about Belpedio and his time on the #T25U25 is, we keep using the same dang set of pictures for these articles. Go back and take a look for yourself. 2014, 2015, 2016, and 2017. So why buck the trend, right? This year we're back on Belpedio Dark. Next year we'll be back on Belpedio Awkward Handshake.
Louis Belpedio was taken in the 3rd round of the 2014 NHL Entry Draft when the Minnesota Wild used their 80th overall selection to grab this pint-sized defensmen. Belpedio comes in somewhere between 5'10" and 5'11" depending on if the Moon is in Aquarius or something. One recent lunchbox of an article from nhl.com even says Belpedio is 6 feet tall, so maybe he's still growing, who knows. He's a right-handed shot at any rate. Can never have too many of them kids, right?
He has been scattered all over our series over the years, and a lot of that comes from his 4-year collegiate career for the University of Miami in Ohio. Just what this kid is going to be, is somewhat of an anomaly. On one hand, Belpedio put up 30 points in 39 games for the RedHawks last season in Ohio. On the other hand he did that as a senior against what might be considered weaker/younger competition. On one hand he nets just 2 assists in 10 games for the Iowa Wild last season. On the other hand he matches that total in 1 game in the NHL.
What does that all mean? Not a whole lot. Belpedio playing as a senior in the NCAA, he should exert a certain dominance over his competition. In his game with Minnesota, on the road against the Sharks, the Wild lit the lamp 6 times in that game. The Iowa team, well they're not exactly making any noise for the Calder Cup right now. All that aside, Belpedio is a puck-moving defensemen who's not afraid to jump up into the play on the rush. He has worked the power play at the college level and had some success there manning the point.
For a defensemen though, the kid needs to really start taking the defensive part seriously. He's a smart guy, he knows how to hockey. He just needs to put it all together and play consistently. He got a taste last season, albeit playing in just a single game in the NHL. His stature doesn't lend well to bigger competition. Part of that comes in the form of staying healthy. Belpedio had a bit of a knock a few seasons back, but he seemed to bounce back nicely his senior year.
While Belpedio might be a veteran to our list, a log-jam in the defensive core for Minnesota will likely see Belpedio heading down to Iowa to start the season. He checks a lot of boxes for the Wild. Right shot, smart, puck moving defenseman with some talent on the offensive side of the game. The Wild even threw him out on the power play in their first preseason game. He's still a little green on the back end, but he's still young at 22 and should start adapting and developing into an quality NHL defensemen in the next couple seasons. We already waited a long time to get this kid in the door. We can wait a little longer.