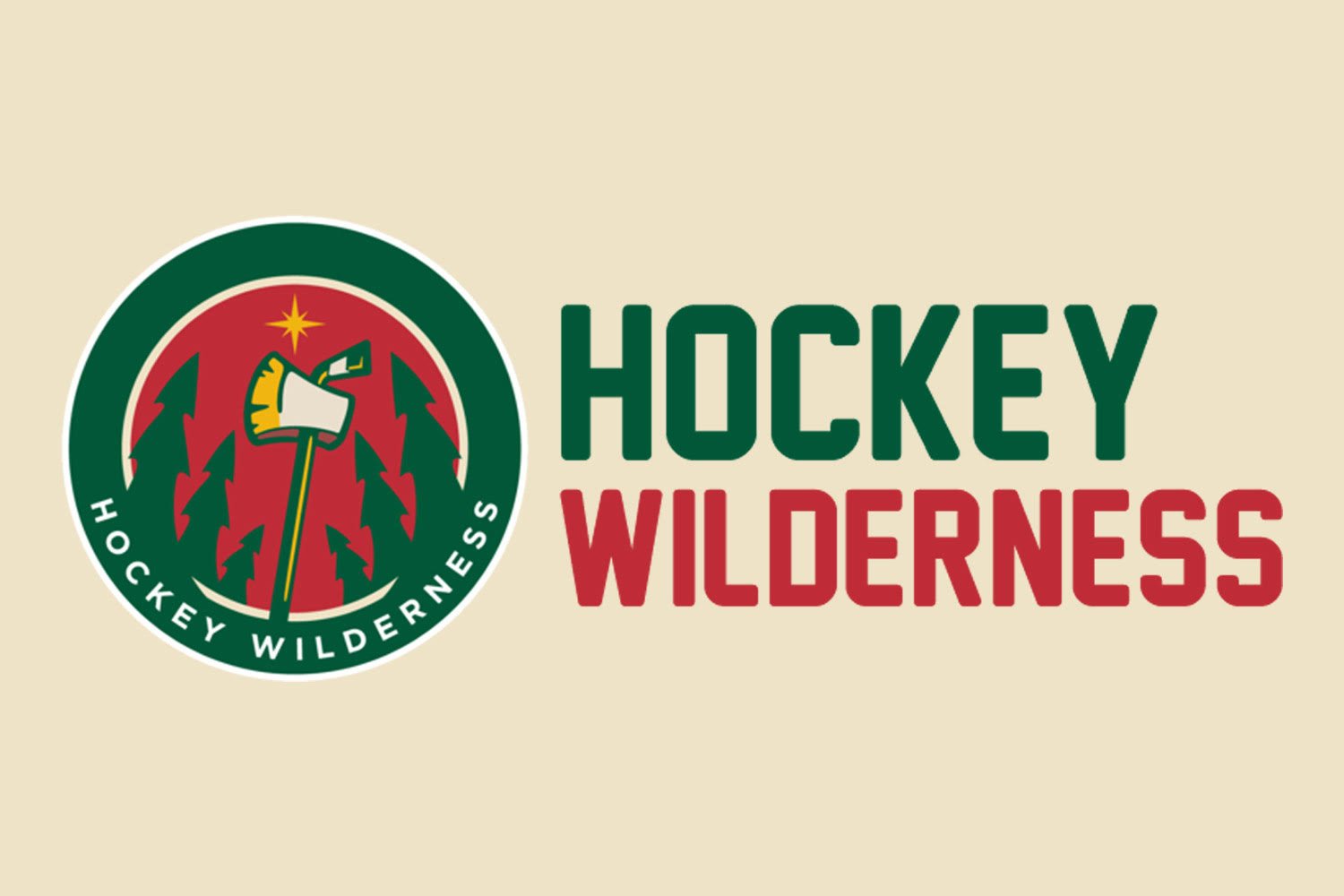 What's that old adage about "you can't teach size?" Let me introduce you to Jordan Greenway.
Drafted by the Minnesota Wild in the 2015 NHL Entry Draft at 50th overall, Greenway hails from Canton, NY — about 30 miles away from the Canadian border. He played his minor hockey in the New York area, and was said to mirror his game after power forward Ryan Getzlaf.
As a young kid, he was bigger, faster, and more aggressive — always motivated to put the puck in the net. His swagger, and tenacity earned him entry to the Minnesota area, and to play high school hockey at Shattuck St Mary's. Greenway's career at SSM was impressive, totaling 246 points in 167 games — nearly 1.5 points a game.
Greenway impressed scouts from the NCAA, and the OHL. Jordan would go on to be drafted by the Plymouth Whalers (now the Flint Firebirds) with the 16th-overall pick in the OHL Draft. Jordan opted to forgo Plymouth, and instead travel 25 minutes down the M-14 W to the USA Hockey National Team Development Program (USNTDP) in Ann Arbor, Mich. 
To that point, Greenway was the first OHL first-rounder to not sign with the team that drafted him. It's happened a handful of times in recent years, with Adam Fantilli in 2020, Jack Hughes in 2017, Jack Weiss and fellow Wild Prospect, Jack McBain, in 2016. 
For the 2013-14, and 2014-15 season, the then-teenager played for the USA Hockey National Team Development Program (USNTDP), playing in part with the United States Hockey League (USHL). In Dec. 2013, Greenway would commit to Boston University. 
It was important for Greenway to stay out east having spent so much of his hockey career in Minnesota. It was equally important because Greenway's younger brother, JD, had just joined the USNTDP, after following in his brothers footsteps by also attending Shattuck St. Mary's. The brothers have a year between them in age, and naturally, JD would follow his brothers footsteps. JD, a defenceman for the University Of Maine, would go on to be drafted by the Toronto Maple Leafs in the third round of the 2016 NHL Entry Draft. 
The Stats
Greenway joined the USNTDP for the 2013-14 season and excelled in both their U17, and U18 programs. In his first year, he was able to tally 67 points in 85 games. This USNTDP team was stacked, especially with the likes of Jack Eichel, Dylan Larkin, and Auston Matthews. Former Wild prospect, Alex Tuch, was a point per game player on this squad. In his second year with the program, Greenway improved to 63 points in 75 games. This team, arguably deeper than the year before, with Jack Roslovic, Clayton Keller, and Matthew Tkachuk joining the fold. 
Playing in the USNTDP allowed him to play with, and against the top competition in not only the USA, but internationally. He represented the USA on three gold medal winning teams, winning at the U17, U18, and U20 levels. When Greenway finally made his way to Boston University, he made an immediate impact with the team.
More of a passer than a shooter, the freshman put up 26 points in 39 games. The next year, he would score 10 goals, and add 21 helpers. While the goal scoring at BU wouldn't come as easy for Greenway, he was gradually becoming the power forward that scouts, fans, and the Minnesota Wild hoped he'd become. In his last year with Boston University, Greenway would earn an "A" and contribute 35 points in 36 games.
At the NHL level, Greenway has found moderate success. In his first full year in the NHL, he would put up 24 points, split down the middle for goals and assists. The Wild would miss the playoffs in 2018-19, which would see Greenway sent down to the Iowa Wild for the AHL playoffs which he struggled in as a rookie and didn't look like himself on most nights. 
When I look at the Iowa line-up for that year, I wonder why Greenway ever suited up for Minnesota in the first place. I guess it's hard to let go of a 6-foot-6 winger.
Unlike a lot of prospects in Minnesota's system at the time, Jordan Greenway was built for the NHL. Although the jury is still out on what kind of contributor he can be in the NHL, his game doesn't always translate to that of someone who can contribute meaningful minutes in the bottom six. Greenway would've benefited from seasoning in the AHL with Iowa. This was an Iowa team that was stacked with Wild prospects like Ryan Donato, Joel Eriksson-Ek, and Luke Kunin. There's a very good chance we would've seen the GEEK Squad earlier, and although they were able to find chemistry last year, I think that a year in the AHL would've went a long way for Greenway's development. 
Last season, Greenway had nights where his size was the only thing you'd notice about him. That's not to be too disparaging, but his consistency was challenged several times throughout the season, and his *fit* wasn't all that clear. 
Roll The Tape
Too often do I watch Greenway, and think that he's got the tools, but he's missing the toolbox.
Greenway is 6-foot-6, and about 230-pounds — we've talked about that. Along with his size, and reach, he's a an above average skater with great balance, and a powerful stride. His acceleration needs some work, but that's difficult for someone of that size. Greenway can protect the puck with the best of them, and it's tremendously hard to knock the puck from him. As you can imagine, he uses his size to his advantage especially during puck battles in the corners, or along the boards. A 200-foot player, Greenway is reliable in all three zones. He doesn't cheat when back checking, has a strong forecheck, and will punish players with big hits. Keep your head up!
Although it's too easy to just call him a power forward, it's important to discuss his playmaking ability, and hands. Greenway uses his size to create space, and relies on quick passes to create plays, and scoring opportunities. Greenway is a great playmaker from the wall, but also has a deceptive shot. Greenway's wrist shot is powerful, and what it can lack in accuracy, he more than makes up for in power. 
He is the type of player who can play up and down your lineup. This can be a double edged sword, because last season it was hard to see him stick in one place. For someone struggling with consistency, this can lead to bigger problems.
The Future
I'm really hopeful that Greenway finds consistency next season. It's hard to walk away from someone that has the skill, has the tools, and has all the ability to be a top power forward in today's NHL. 
In October of this year, he signed a two-year bridge deal worth 4.2-million. General manager Bill Guerin was critical of Greenway's performance last season, and expects more from him in the future. This contract allows Greenway time to impress, and is still a very movable contract if things don't work out.
This is a wake-up call for Jordan Greenway, especially after having his USA Hockey buddies, Ryan Donato, and Luke Kunin moved in the offseason. Guerin asked Greenway take his offseason more seriously by eating better, and training harder. Greenway has spent his offseason training in Minnesota.
I think Wild fans are cautiously optimistic about the kind of impact Greenway can have next season. Fans were left jaded by a similar player in Charlie Coyle, but I'm not ready to make that comparison just yet.