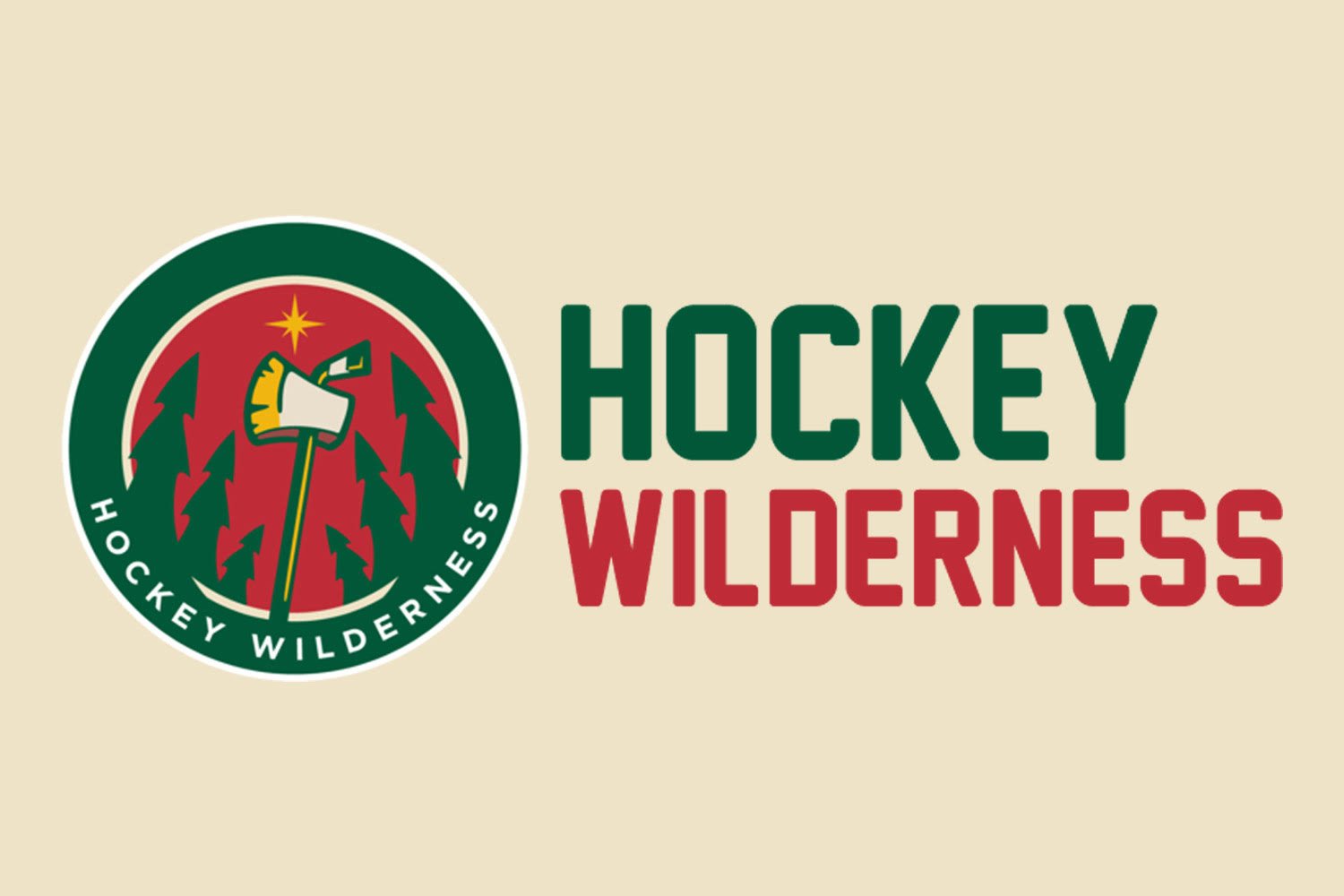 The Minnesota Wild went with two back end talents for their two first-round picks in this year's NHL entry draft, so it was a bit of a surprise when Bill Guerin and Judd Brackett went back to the blue line in the second round, taking home-state hero Jack Peart at 54th overall.
But take a closer look at the Grand Rapids native's game and it's pretty easy to see why Peart has a top-four role written all over him. Defensively sound, good at breaking up the play with his active stick, undersized but has the skating, the hands and the smarts to make up for it.
I'm not saying he's another Jared Spurgeon, but I'm not not saying he's another Jared Spurgeon.
And best of all for the Wild fanbase, he's #OneOfUs, which we always love. In the 2020-21 season, Peart split time between the Fargo Force of the USHL and Grand Rapids High School of the Minnesota State High School League. He led his high school team to a game short of the state tournament, where Grand Rapids fell in the section finals to Andover. But despite the disappointing finish to the season, Peart's season wowed Mr. Hockey voters, who named him the top boys' hockey player in the State of Minnesota.
He also wowed many of the Hockey Wilderness writing staff, whose votes put him at spot No. 15 in our 2021 Top 25 Under 25 rankings.
The Stats
Grand Rapids has had some good defensemen come through their program, from Alex Goligoski and Jake Bischoff to famous Golden Gopher and Miracle-On-Icer Bill Baker, and Peart fits in with the other strong defensive players to make their impact on the program. Over three years at Grand Rapids, Peart led the team in points twice and improved his numbers every season, cumlinating in his Mr. Hockey award in his final year with the Thunderhawks after an 11-goal, 35-point season. 7 of Peart's 11 goals came on the power-play, where he used his vision and patience to find the shooting lane.
In 25 games with the USHL's Fargo Force, Peart put up a goal and 14 assists in 24 games, and added another seven points in nine games during Fargo's run to the USHL Clark Cup final, where they fell to the Chicago Steel.
Thanks to Mitchell Brown's extensive stats work with the CHL and USHL, we can see where Peart excels: in zone exits and generating offense.
Notably, Brown also believes that Peart's defensive game is better than the stats might suggest, as some of what Peart excels at doesn't necessarily show in the data - aspects of the game that pester opponents and prevent scoring opportunities.
Roll the Tape
Peart's patience, hands and vision are what stand out the most in his Twitter highlights. Instead of just going for the obvious shot (one that the goalie and defenders will likely be ready for), Peart takes that extra moment and makes that extra move to find the play that the opponent doesn't expect. And he looks super sweet doing it.
His patience at the blue line is evident, once again making the move around a defender to set up an opportunity.
Once again, a great decision here for the drop pass, taking all the opponents eyes away from him, and then using the open space to give his teammate a wide-open passing target, which Peart puts away for the goal.
How about that hockey?
The Future
The Wild have the core of their defensive corps locked up for the next half-decade, with Ryan Suter and Carson Soucy moving on to greener (or bluer) pastures and short-term stopgaps like Goligoski and Dmitry Kulikov slotting in, there will no doubt be opportunites for shutdown players like Peart to make their way into the top 4. The only factors that might prevent that from happening would be a lack of development compared to a prospect pool that has been recently restocked with high end defensive talent, like fellow draft class-mates Lambos and Masters, as well as up-and-comers Calen Addison, Ryan O'Rourke and Daemon Hunt.
To pace his fellow prospects, Peart will have to continue to build his toolkit by improving his "good-but-not-great" skating, add some weight and physicality, and continue to improve his offensive abilities. Having committed to St. Cloud State in the NCHC, Peart will have every opportunity to work towards those goals over the next three to four years. That being said, don't expect to see Peart playing in the shadows of the state capitol for at least five seasons - that is, unless the Huskies are facing off in the NCHC Frozen Faceoff.
Hopefully, with some growth, a few years of college and AHL hockey and an auspicious NHL debut, someday we'll all be paraphrasing Chester Cheetah and yelling "There's no better defenseman than Jack Peart!"
Hockey Wilderness 2021 Top 25 Under 25
23) Kyle Masters, D
22) Damien Giroux, C
21) Ivan Lodnia, RW
20) Hunter Jones, G
17) Mason Shaw, C
16) Jack McBain, C
15) Jack Peart, D