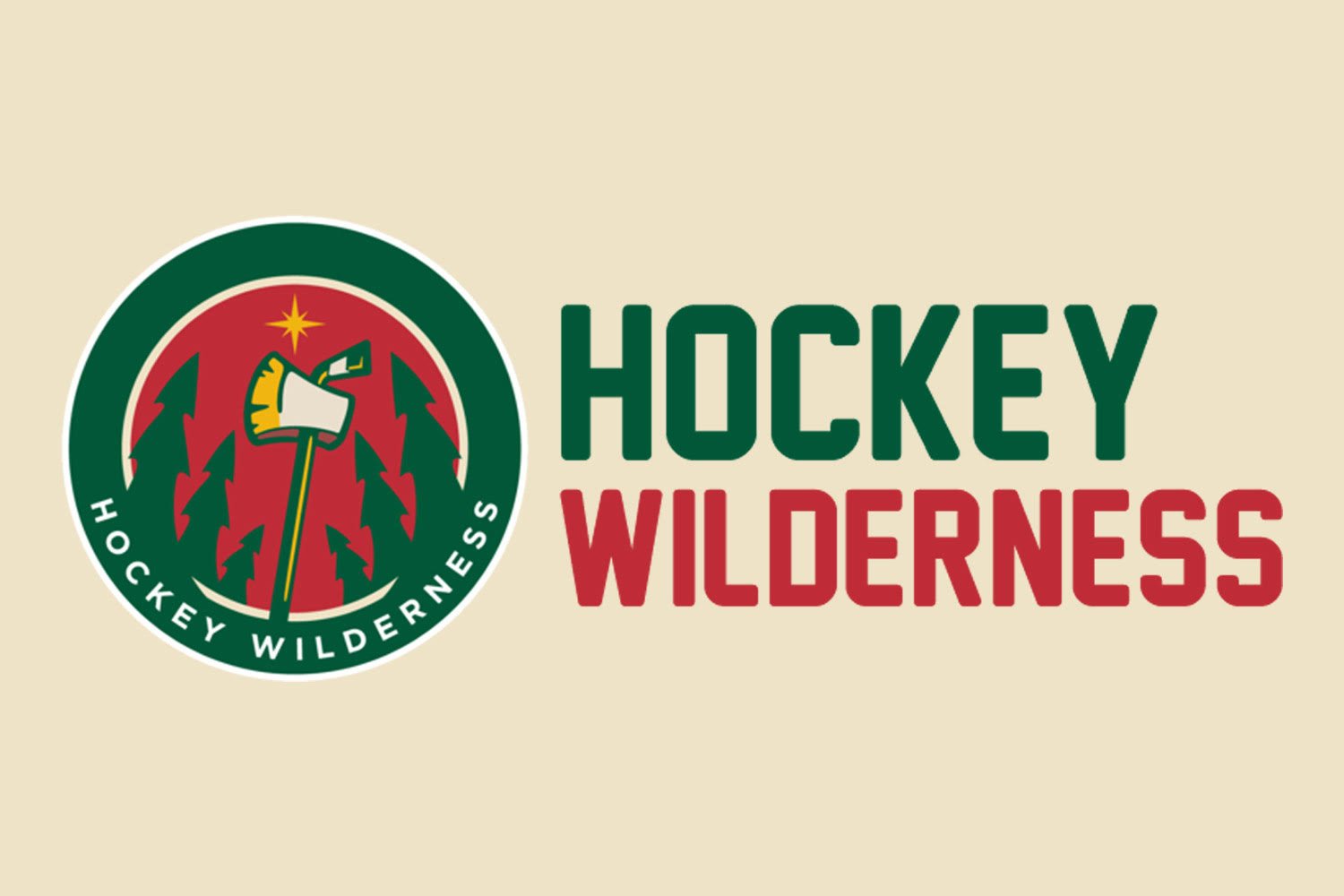 After five productive seasons in the Ontario Hockey League with the Erie Otters and the Niagara IceDogs, Ivan Lodnia needs to make the jump to the professional game, and he looks ready.
At 21 years old, he headed overseas to the Dinamo Minsk of the KHL this past season for 27 games, but don't worry — he returned stateside to the Iowa Wild for training camp in January. He pretty quickly was sidelined indefinitely after suffering an injury, so we never got to see him apply his trade on AHL ice last season.
The gulf is wide between the expectations for what Lodnia can become and what we here at Hockey Wilderness think he is. He was placed as high as 13 on some lists and completely left off others, ending up on only five out of seven rankings.
He's shown to be a brilliant player who processes the game at a high level but will have to adjust to a higher level of hockey on top of taking the road back from missing a year due to injury. At the very least, Lodnia is one to watch this coming season.
The Stats
Lodnia's junior career is an interesting case. At 16 years old, he notched 16 goals and 39 points in 62 games for the 2015-16 Erie Otters. The following season, 24 goals and 57 points in 66 games. In his most recent OHL season as an overager (20 years old or more), he managed 27 goals and 62 points in 41 games. While the numbers are impressive, he never found another gear. His production plateaued, which is why his time in the AHL this past season was going to be informative of what the future holds for Lodnia. But we were robbed of that.
His lone goal and six assists in 27 games for Dinamo Minsk of the KHL are encouraging, as it would have been difficult to adjust to an unfamiliar environment, on and off the ice. Despite the paltry numbers, Lodnia's first showing at the pro level was good.
Lodnia nets most of his points by setting up his linemates and finding them in open spots. He did have goal production in junior, but his shot likely isn't high-calibre enough to be effective against stronger competition.
Roll the Tape
This is tough, as most of Lodnia's tape will be from his final junior campaign in 2019-20.
He skates well, processes the game at high speed and has nice touch on his passes. He is a sneakily good puck handler and knows how to finish when giving prime opportunities.
As I mentioned before, his shot doesn't look like it has what it needs to be effective at the next level. Not to get too far ahead, but Lodnia may have to alter his on-ice role to become a solid NHLer.
The Future
Lodnia can rely on his feet and his handles to get on the board; but in the future, if he wants to find success and a regular spot on an NHL roster — preferably on the Minnesota Wild — he may have to adapt his game to be closer to the net on the offensive end. As Byron Bader's Prospecting Tool suggests for his comparables, in the mould of a Clarke MacArthur, Derek Ryan or a low-end James van Reimsdyk.
Lodnia's got the tools; he's just going to have to figure out how to use them to succeed at something stronger than OHL defenses and goaltending.
Lodnia is likely to be the lower-tier Wild prospect I pay the most attention to this coming season. His game is very intriguing. He uses his feet to stay in the right spots, his brain to set his linemates up, and his hands to create opportunities from pedestrian plays.
He still has a long way to go, and missing all that time to injury has stunted his growth, but there is a glimmer of a real NHL player in there.
Hockey Wilderness 2021 Top 25 Under 25
23) Kyle Masters, D
22) Damien Giroux, C
21) Ivan Lodnia, RW