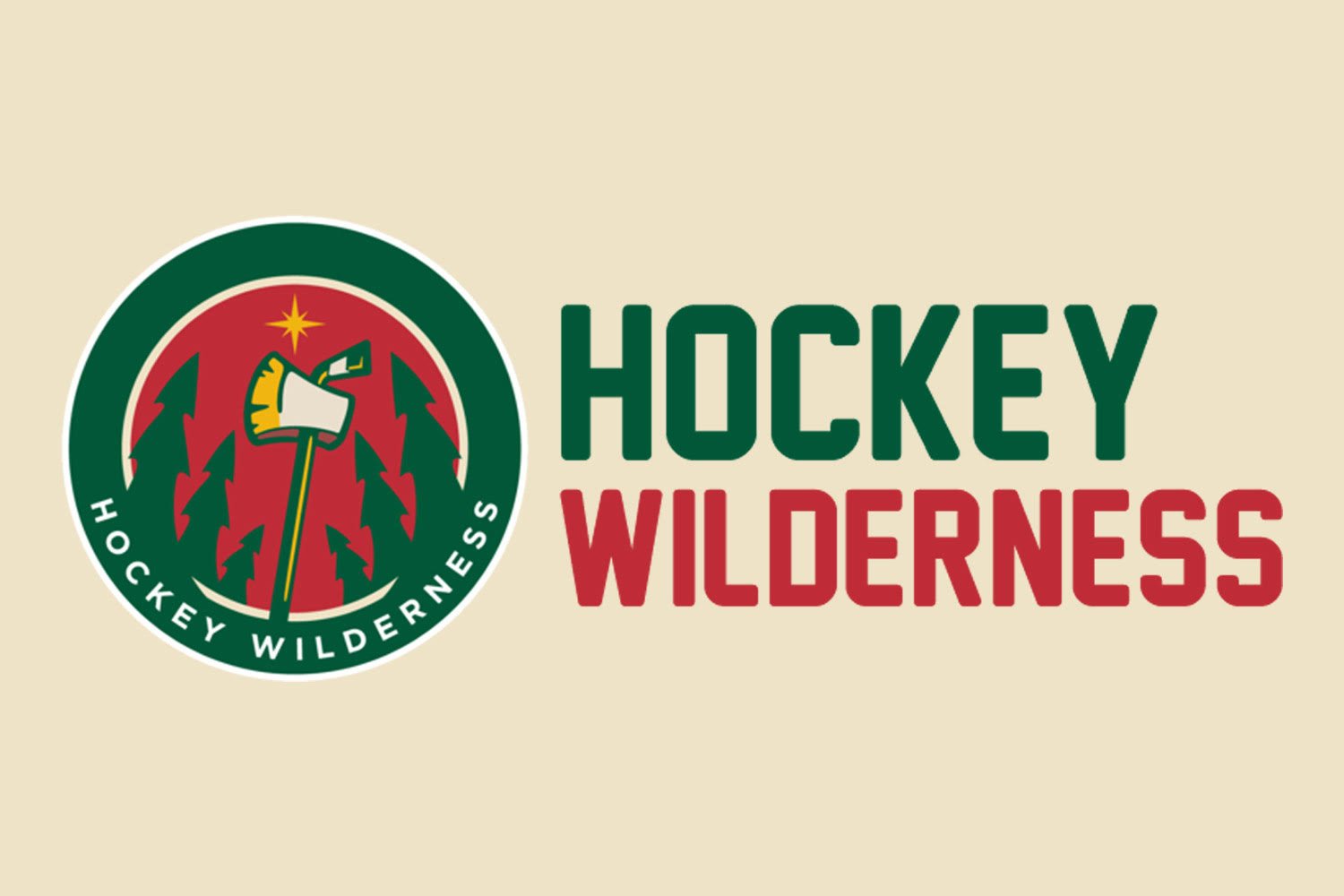 The Minnesota Wild and their defenders have a certain stereotype about them. It's almost a knock at this point in spite of how effective Minnesota's defense corps has been historically. "The most boring team in hockey," clamor fans of opposing teams, and to an extent, they have a point. Defense comes first on this team, especially for the players who make their bread from the back end of the ice. As far as prospects go, 2021 first-round draft selection Carson Lambos is as prototypical of a Minnesota Wild defender as you'll ever find.
Lambos skates well, using his feet to keep pace with fast opponents as well as evade forecheckers. On top of this, he plays physically in the corners to defend well in the zone, and makes a good first pass to move the puck up the ice. The aspect of his game that really cements him into that "Minnesota Wild" stereotype is his offensive limitations — not worthless in the offensive zone, but definitely not consistently flashy. Essentially, he's the guy in your beer league that never gives up the puck and never lets opponents inside the hashmarks, then goes to the bench while the other four skaters rush. He's the asshole that you play in EA Sports NHL who can always get you with a poke check or line you up with a hit. He is "hard to play against."
Let me be clear - Lambos does have tools in his offensive toolkit, at least at the junior level. Anybody with good edges, escapability, and the vision to make a good first pass is going to be able to create, which is what Lambos does best. Scouts generally point to his ability to walk the blue line or pick apart a defense by creating space for teammates via headfakes and dekes. While this is evident in the leagues where he currently plays, along with some great powerplay highlights, it isn't expected to translate very strongly to his NHLer profile.
Selected with pick number 26, Lambos has the potential to be a huge steal for the reason that he missed much of the season before his draft year due to injury. On the other hand, there's risk that the injuries set him back - although, young players have a much better chance to recover from most injuries than NHL-age players.
The other troubling bit about Lambos is that he looked a bit rough at the beginning of the season playing in Finland's top league. This league is actually considered one of the most skilled developmental leagues in the world, second only to the NHL, AHL, and KHL for obvious reasons. That seems like a decent excuse for an underager in a small sample size. He's supposed to return to the WHL, a Canadian junior hockey league, this year, which should be telling by season's end whether he's fallen off due to injury.
The Stats
For junior hockey, there aren't a ton of advanced statistics, but I'll give you what I can.
Last year, Lambos played mostly in the Finnish minors before sustaining an injury, and in the U20 league he was able to post eleven points in thirteen games. Nine of those points were assists, but two goals through thirteen games isn't the end of the world for a defensive defenseman whose plus/minus was plus-9 (stats per eliteprospects.com). Unfortunately, The Athletic's Corey Pronman termed Lambos' time in Finland a "mediocre performance" — I believe because he wasn't playing for the big club in the elite league.
As far as analytics, Byron Bader's site HockeyProspecting is as good as it gets for prospects, simply because there's very little advanced data collection and analysis that goes on at that level — after all, hockey nerds mostly care about the NHL just like most hockey fans. Per Bader's site, Lambos has a good shot of making the NHL for a rookie — 43%. Given that this is mostly reliant on points-per-game, it likely underestimates Lambos's chances because his virtues are mostly defensive. Bader also lists defensive defenseman Olli Maatta and old friend Nick Seeler as two of his top-five comparables based on last year's performance, further shoring up the picture that's starting to take shape.
Roll the Tape
But enough of that numbers garbage. What do we think, Lambos is going to beat the other team with a spreadsheet? Let's see some highlights — after all, that's the best way to get unreasonably high on a prospect (and if you're reading this blog at this time of year, that's gotta be your primary motivation, right?). So let's get started with something bananas.
This one obviously shows off some hands that scouts haven't considered to be a major part of his offensive game. More to the point of his game is the speed that he uses in order to get room to make his final move on the goaltender.
Here's an older highlight from two seasons ago, and one that should explain why the Wild may have gotten a serious steal at pick number 26:
That thing should come with a warning label.
Getting back to an example of Lambos' vision, this is an offensive play which is classic Lambos, and a version which we may see at the NHL level.
You'll notice that Lambos makes a couple little moves to threaten a pass to the left circle, then the right, before identifying the missed assignment in front of the net (if you don't see it, look for two yellow jerseys on top of each other before one panicked-ly charges to Lambos late). Lambos identifies that he's the best option and rips a hard shot which is deflected into the net.
Finally, let's examine a rush play where Lambos looks a twinge like Jonas Brodin.
This is one of the most promising plays that shows off how well Lambos could fit into the Wild's system - carrying the puck up the ice safely as a fourth forward is a key piece of Minnesota's transition offense against opposing one-man-high forechecks, which are extremely common in the NHL. I love the speed and edges that Lambos shows off here even more than the goal.
The Future
In the short term, Lambos will be returning to his hometown Winnipeg Ice in the WHL. Given that he had a tough year in 2020-21 (honestly, didn't we all?), a bit of normalcy as well as a conditioning/confidence building stint should do him well. If things go incredibly well, he could see himself moved up in the Wild's system by the end of the year - although, General Manager Bill Guerin's vision for the team appears to be a conservative approach to player development. With a defensive defenseman, I can't imagine he'd oppose getting Lambos more seasoning.
For the long-term, most pundits are considering Lambos to be a good bet to make an NHL second pairing. That seems reasonable to me, unless Lambos can hold onto all of the offensive aspects of his game from the junior level — frankly, that rarely happens. He'll likely factor heavily on NHL shorthanded units, and could slot into the top pairing in a pure shutdown role, but it's a bit bold to project that as his "likely" outcome.
I'll tell you one thing though — with this skillset, combined with the Wild's organizational knowledge of the defenseman position, Lambos could make one hell of a good defenseman.
Hockey Wilderness 2021 Top 25 Under 25
23) Kyle Masters, D
22) Damien Giroux, C
21) Ivan Lodnia, RW
20) Hunter Jones, G
17) Mason Shaw, C
16) Jack McBain, C
15) Jack Peart, C
14) Daemon Hunt, D
12) Ryan O'Rourke, D
11) Carson Lambos, D