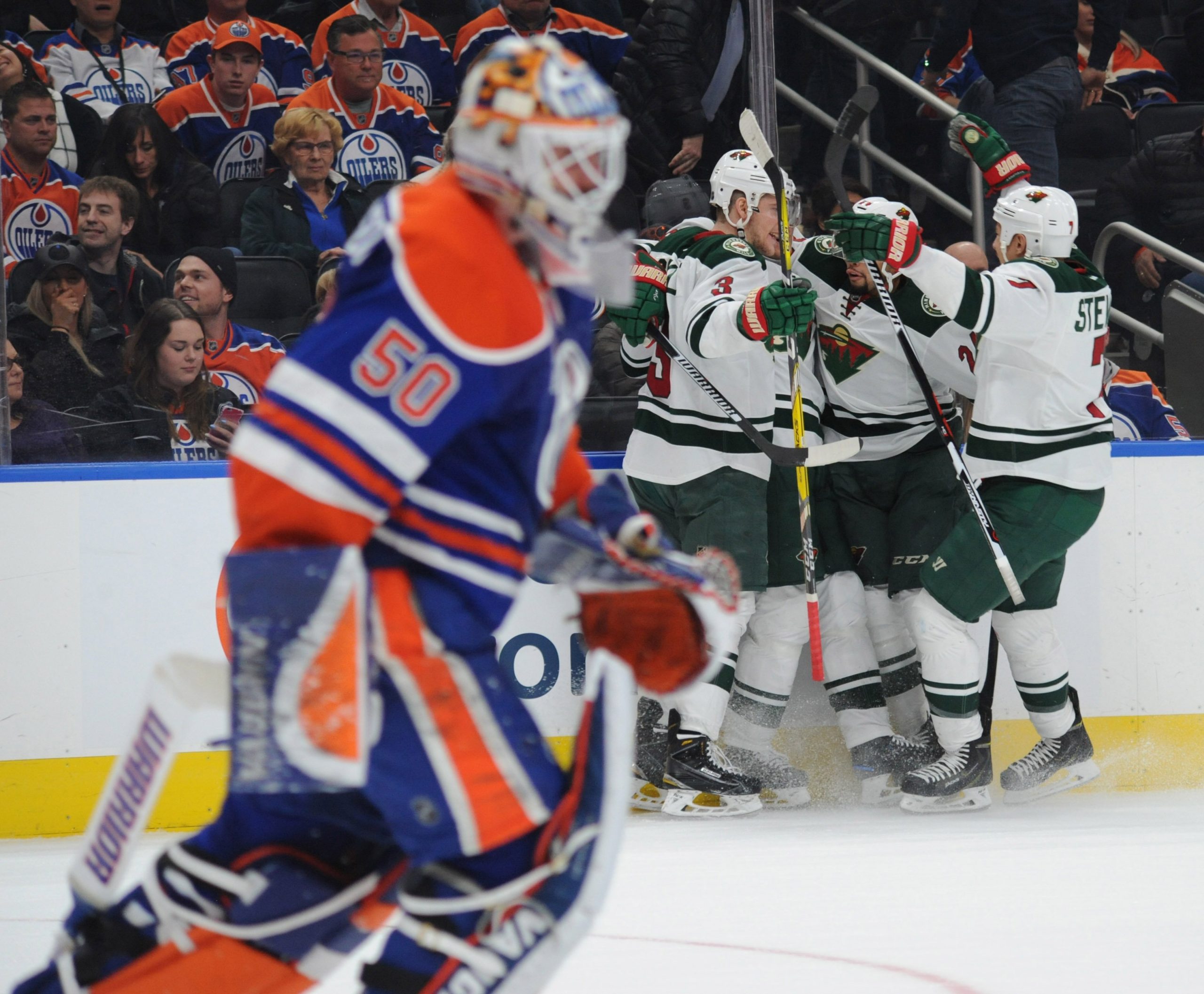 Dec. 6 is not a great date in Wild history for notable events. So the calendar was expanded a bit to accomoddate this week's flashback moment.
Let's go back in time to just two years ago, 2016. The Wild were making their first-ever visit to brand new Rogers Place. They were looking to bring over their success at Rexall Place, where they held a 22-12-3-4 record all-time.
The upstart Oilers were on their way that season to snapping their 10-year playoff drought, led by rising star Connor McDavid.
Minnesota, on the other hand, had an uneven start to the season under new head coach Bruce Boudreau. The Wild carried a 11-8-4 record -- that's just 11 wins in 23 games for those counting -- coming into this game, as they were still trying to find their way two months into the hockey season. The team was also in danger of falling out of the playoff picture in the West if they did not come away with two points in this meeting.
On to the highlights.
Raise your hand if you remembered this great goaltending duel between Devan Dubnyk and Jonas Gustavsson.
*crickets*
Alright, that's what we had in this contest as both goaltenders did everything to give their team a chance to win.
Also in this game -- and not in the video -- was that Connor McDavid was pulled off the ice by a concussion spotter, and it brewed up a bit of controversy. McDavid claimed he just hit his chin on the ice and was fine despite the referee telling him he had to go off and be looked at.
Better safe than sorry. Also, does anyone really remember being upset about this a week later? No? Thought so.
Mikko Koivu with his pretty backhand move won the game in overtime to get the Wild a much-needed win. The Wild captain also won an incredible 21 of 23 faceoffs on the evening. Bruce Boudreau told the Star Tribune of that feat, "I've never seen that kind of percentage for that number taken. He was out there every time there was an important faceoff. He controlled the game when he was out there."
So why is this game, one that the Wild needed to win just to stay in the playoff picture, significant?
The Wild would not lose again until Dec. 31. Eleven wins followed this one in Edmonton. So for those counting at home, the Wild would win a team record 12 games in a row and put them in a historic matchup on New Years Eve with the Columbus Blue Jackets, who had won 14 in a row.
This streak vaulted the Wild to a 106 point season, their best in team history.
---

</