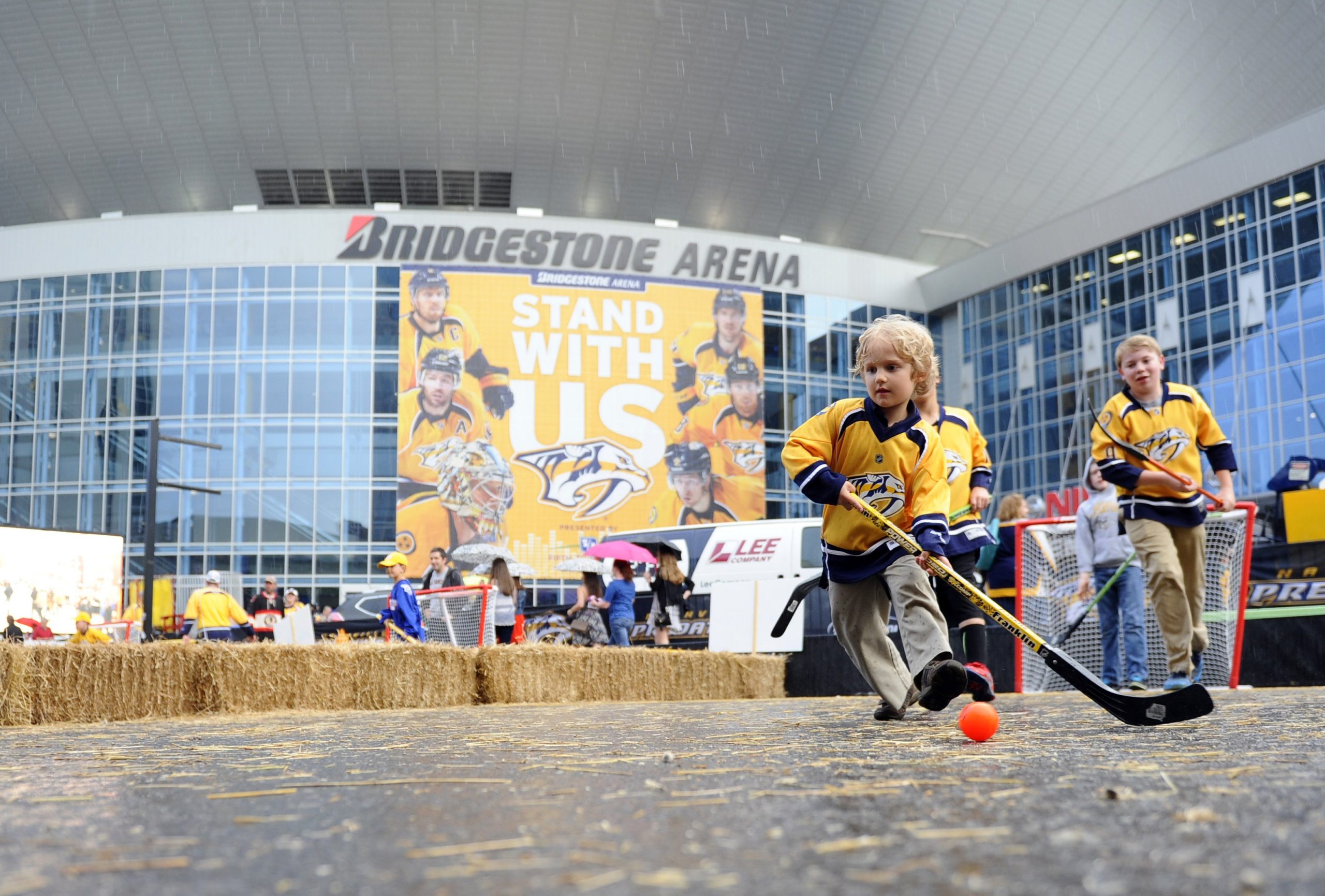 For Minnesota Wild fans, if there has been a constant through their six straight playoff seasons -- there are many constants though, let's be honest -- the complaining about the Wild's power play is ALWAYS a thing. In fact, has there really ever been a time in this team's history where you did like the power play?
No? Thought so.
Well then let's take you back to a time when one night, the Wild power play was buzzing, tallying five goals with the man advantage in one game. FIVE.
The best part about it was this was not the first time the Wild had marked five power-play goals in one game, but it was the last time they have done so.
Back on Nov. 29, 2008, the Wild took a trip to Sommet Center -- now known as Bridgestone Arena -- which was their only game away from Xcel Energy Center over a nine-game stretch at that time. Minnesota was off to a decent start that season -- 13-7-1 -- in the wake of their first, and now only, Northwest Division title from the previous spring.
The Predators were off to a so-so start -- 11-9-1 -- that season, but they featured defensive stalwarts Ryan Suter and Shea Weber.
The game that evening featured a goaltending matchup of Josh Harding vs Dan Ellis, and well, one goalie did significantly better than the other. Fortunately, there is video of this -- thank you archaic NHL 2008 video! -- so let us enjoy this performance.
OK, so we have a lot to digest here in addition to the fact that Minnesota scored five power play goals in one game.
The first goal from Pierre-Marc Bouchard was via slapshot. Honestly, how many slapshot goals do you remember him scoring? More spin-o-rama goals come to mind than slapshot goals, to be honest.
Skip ahead through the next three goals from Andrew Brunette, Owen Nolan and Mikko Koivu and we get to the fifth Wild goal which was Koivu's second of the night. This one came via a neutral zone turnover that Koivu had forced, and he got in on Ellis via a breakaway.
For this one let's ask, how many Mikko Koivu breakaway goals do you remember? More playoff overtime goals come to mind than breakaway goals for the Wild captain -- which at this time, was not yet on a permanent basis. The captaincy was still rotating under Jacques Lemaire.
Craig Weller caps off the Wild scoring summary with his first -- and only -- goal in a Wild uniform late in the third. It was also the fifth goal of the night for the Wild on the man advantage, as Nashville had 16 total penalties in this hockey game.
Weller also contributed to the penalty sheet in the first period when he scrapped with Weber after checking Suter in the corner. Funnily enough, Suter gets two minutes here for unsportsmanlike conduct in addition to Weber and Weller's fighting majors. Credit to Weller for getting both Suter and Weber into the penalty box, as it would lead to Bouchard's goal to open the scoring.
Earlier it was mentioned that this was not the first time Minnesota had tallied five power play goals in one game, as they had done it two times prior. One of their other instances also came against Nashville, back in 2006 -- featuring the likes of Marian Gaborik, Pavol Demitra and Mark Parrish.
When was the last time they had four in one game, you ask? That came on Oct. 14, 2010 against Edmonton. They have had numerous instances of three power play goals per game in the 2010s, but just the one with four.
So feel free to add this to your theory that the power play in recent memory has not been all that good...
---