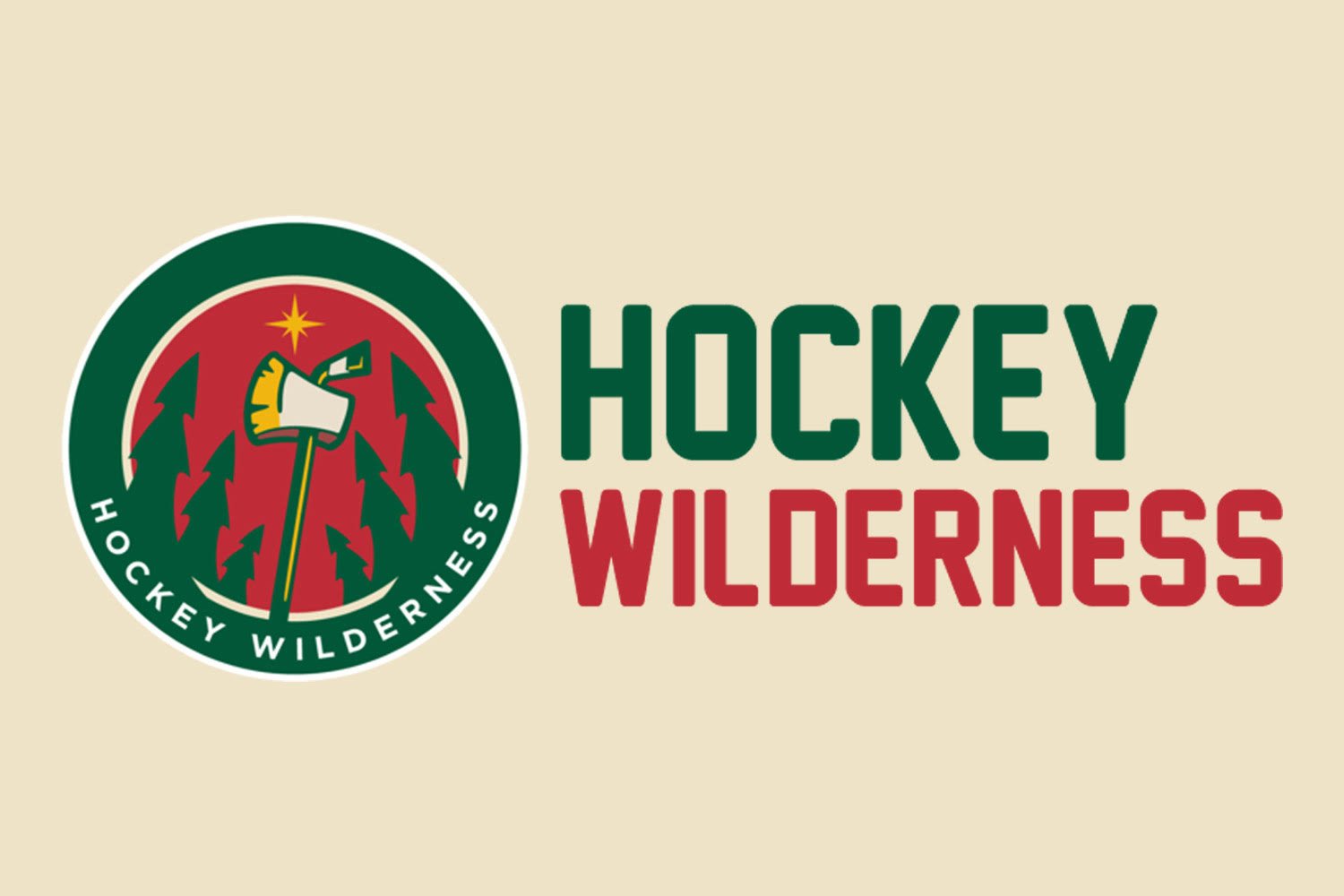 Hello and Welcome to This Week in Wild History! Normally this is a video series on the Hockey Wilderness Youtube Channel, but I was traveling this week and away from my usual recording equipment, so this week we will be bringing you your Wild tidbits in writing. If you haven't seen any of our previous episodes, 'This Week in Wild History' is a series where we take an in-depth look through every week of past Wild seasons, bringing you the good, the bad, and the weird from the State of Hockey.
This week covers November 6-12, a rather pedestrian week for the Wild as far as stats are concerned, but it does include a standout tilt and the Wild's final match against an ill-fated opponent. Let's begin!
Nov. 6th, 2005 - Boogaard vs. Gillies
The Wild were in Anaheim taking on the Mighty Ducks, up 1-0 after a short-handed goal by Brian Rolston. Just past 10 minutes into the first period, Derek Boogaard stepped onto the ice and had some words with Ducks winger Trevor Gillies. What followed was a quintessential example of a Derek Boogaard fight:
(Clip compiled by hockeyfights.com)
Fun facts: This was Gillies' only game as a Mighty Duck. He was on the ice for 2:40 and managed to wrack up 21 PIM in addition to that uppercut. His next game in the NHL came 4 years later with the New York Islanders.
Now, Gillies is not a small man at 6-3 and 231 lbs, yet you can see him dwarfed by Boogaard's monstrous  6-7, 265 lbs. frame. Boogaard is just 23 in this clip, playing his 13th game with the Wild. He would win dozens of fights in a similar fashion on his way to being the most beloved enforcer of the Wild's franchise, protecting the likes of Marian Gaborik and Mikko Koivu in their primes. The full scope and consequences of Boogaard's career deserves far more time than we can give you in this section. The New York Times made a documentary called "Punched Out: The Rise and Fall of Derek Boogaard" which you can check out on Youtube.
November 11, 2010 - Last Thrashing
The Wild journeyed to Philips Arena to take on the Atlanta Thrashers for what would be their final match in Georgia. In front of a crowd of 10,055, the Wild lost handily by the score of 1-5. Despite the loss, the Wild fared well against Atlanta in their 10 common seasons, going 6-3-1-1. In the following offseason, the Thrashers were sold and relocated to Manitoba, becoming the Winnipeg Jets. This was the second time an NHL team was relocated from Atlanta to Canada, the first being the Calgary Flames, who were the Atlanta Flames from 1972 to 1980. Only 2 current Jets played as Thrashers in that final game against the Wild: Dustin Byfuglien and Toby Enstrom.
Statistics
Overall Team Record for the week:
The team record for the week could best be described as mediocre. The low point was in 2014, when the Wild went 0-3, scoring just twice on the week.
Best Individual performances for this week:
Offensive performances were also underwhelming. Marek Zidlickey, Mikko Koivu, Andrew Brunette, and Eric Staal led the week with just four points each. Dwayne Roloson did put together a superb week in net, allowing just one goal in 3 games back in 2003.
Birthdays
November 6th - Happy 30th birthday today to former Wild winger Justin Fontaine. A alum of UMD, Fontaine was with the Wild from 2013 to 2016. In his 3 seasons, he was a serviceable third and fourth line player, putting up 13 goals in his rookie season. Justin currently plays in the KHL for Belarus.
That does it for this Week in Wild History! As I mentioned above, this series usually takes place on the Hockey Wilderness Youtube channel featuring video editing by Kine and music by Barry Campbell (familiar for those of you who tune in the the Hockey Wilderness Podcast). Feel free to check out previous episodes, and consider subscribing if you enjoy what you see! Thanks, and we'll see you next week!