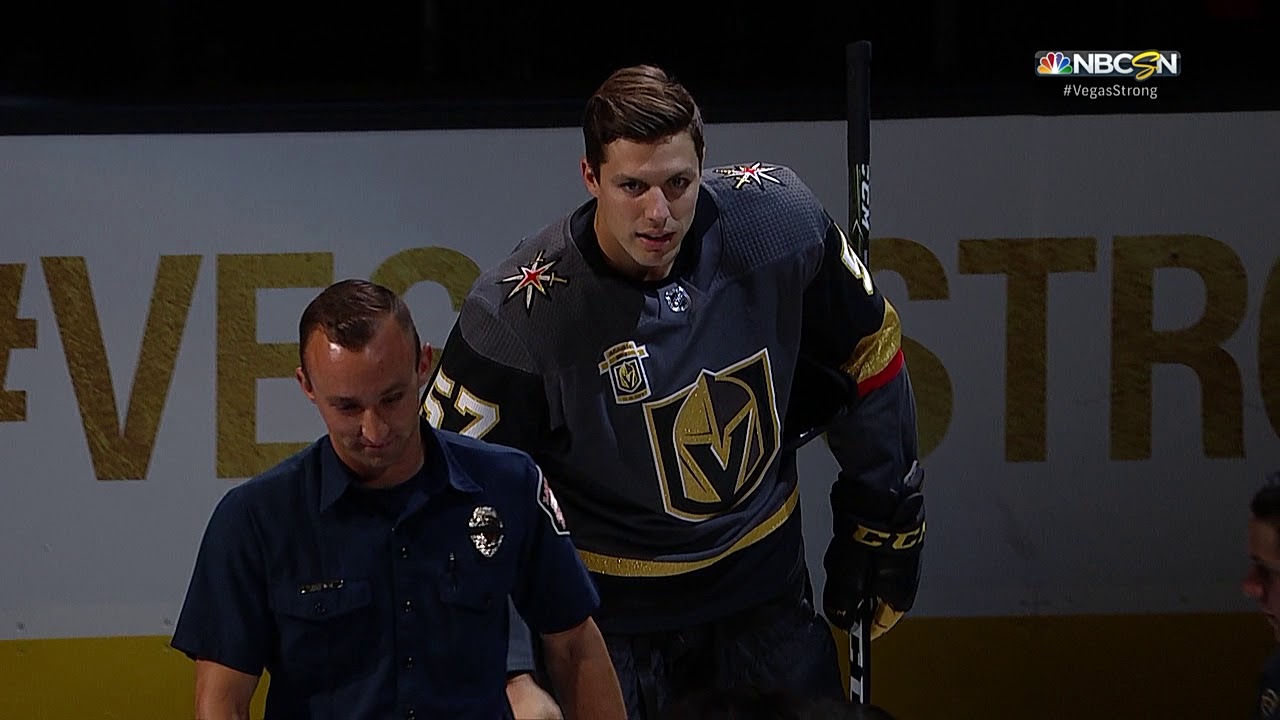 Hello again, hockey fans (copyright Bob Kurtz)! If you thought last week's four-day layoff for the Minnesota Wild was bad, you are in for a rude awakening this week. The Wild got in the win column on Thursday, but choked one away in the home opener Saturday night against Columbus. The Wild also lost about half their team Thursday night to injury, so a win was not overly expected on Saturday.

 

Meanwhile, in the rest of the league, the juggernaut Golden Knights -- led by the league's next 50-goal scorer James Neal -- finally lost a game. The New Jersey Devils -- the team that picked first in June's draft -- are going toe-to-toe with Chicago and Toronto for President's Trophy honors. You know, typical beginning of the season stuff.

 

Anyway, let's check in on what's coming up this week in hockey.

 

Minnesota Wild Week Ahead:

 

Friday, Oct. 20 at Winnipeg - 7 p.m.

 

The Wild get six days to stew on their home opener loss to Columbus, as they are back on the ice Friday night against Central Division rival Winnipeg. Entering the week, Winnipeg has won three games in a row after a poor pair of games to begin the season. It should be a tough test for the Wild, assuming Dustin Byfuglien is not out fishing.

 

Saturday, Oct. 21 at Calgary - 9 p.m.

 

Of course, because the schedule makes so much sense, the Wild are right back at it the next night against the Calgary Flames. You may have heard, they have a guy named Jagr who started playing last week. The Flames are off to a great start this season, winning four out of their first six games. They have gotten adequate goaltending out of former 'Yote Mike Smith, something this team badly needed last year.

 

Notable NHL Games This Week:

 

Wednesday, Oct. 18 Chicago at St. Louis - 7 p.m.

 

A Central Division collision graces Wednesday Night Rivalry on NBCSN this week. Both Chicago and St. Louis are off to great starts this season - surprising on both fronts - and it's always a heated affair when these two get together. Central Division lead could very week be on the line Wednesday night.

 

 

Thursday, Oct. 19 Edmonton at Chicago - 7:30 p.m.

 

The team that everyone really loved at the beginning of the year -- the Edmonton Oilers -- make a visit to the United Center Thursday night for a matchup with the Blackhawks. It has been a poor start to the season for the Oilers, losers of three of the first four games, who just got smoked 6-1 against Ottawa Saturday night.

 

Fun Fact(s) of the Week:

The much-anticipated home opener for the Vegas Golden Knights was this last Tuesday, and as expected, the opening ceremony brought plenty of feels to the table (see above video). Vegas got on the board early and often, getting out to a quick 4-0 lead before going on to win 5-2.

If you love watching head coaches get angry and give sarcastic answers to questions, check out this media session with Jets Head Coach Paul Maurice on Thursday. It was in response to Dustin Byfuglien's potential availability for the game after he was seen fishing the day before.

The Buffalo Sabres sure do have a fancy gif for when old friend Jason Pominville scores.

 
---
Never Miss an Episode of Giles & The Goalie!