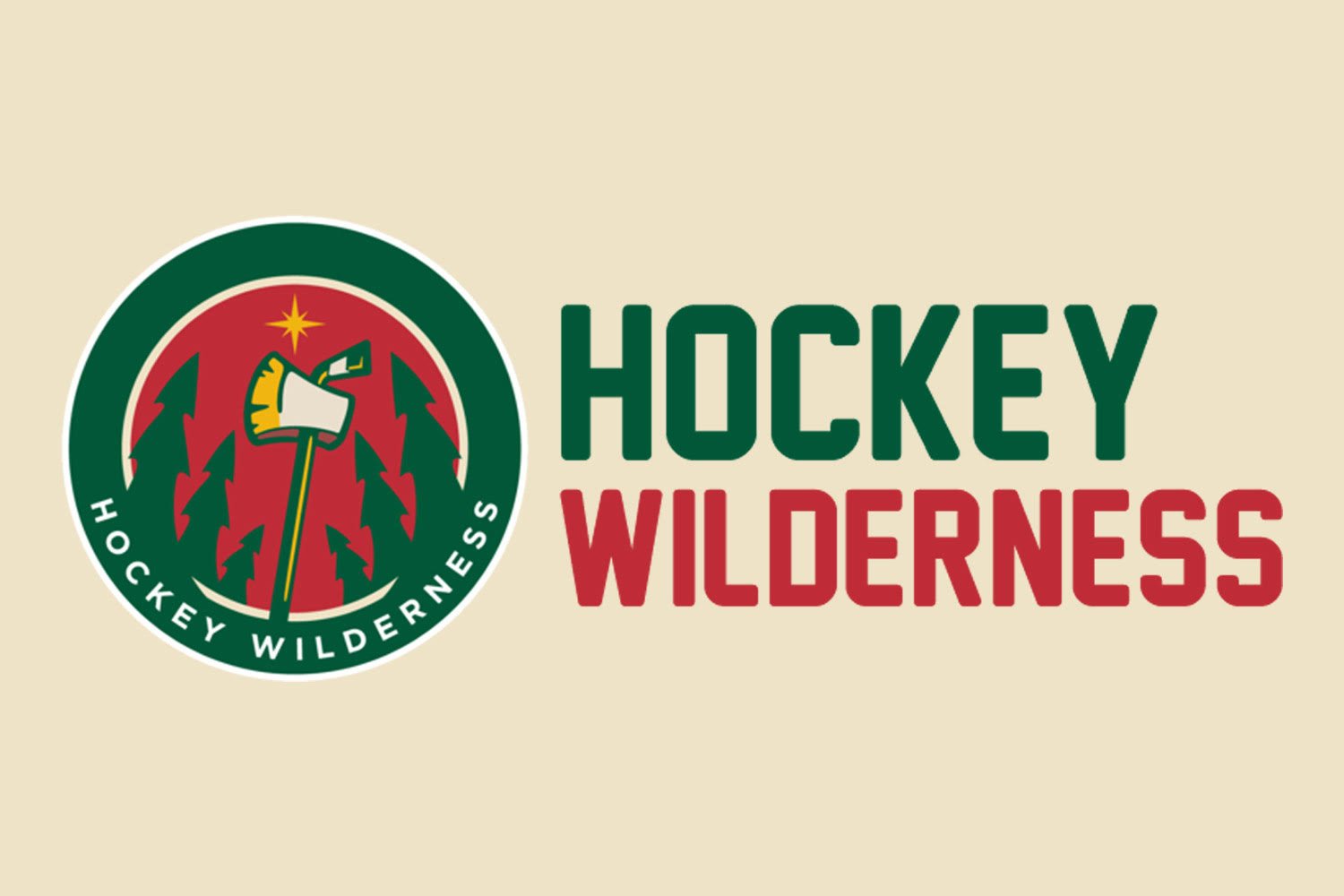 STANLEY CUP PLAYOFFS-FIRST ROUND-GAME 5
MINNESOTA WILD VS ST. LOUIS BLUES
2:00PM Central, Xcel Energy Center, St. Paul, Minnesota
TV: NBC
Streaming: NBC Sports app
Radio: KFAN 100.3 and affiliates
Good morning Wilderness!  Wow, what a beautiful day!  The sun came up, the birds are chirping, and our beloved Wild is still alive in the Stanley Cup Playoffs. 
In our attempt to ascend Mount Roundwun, we have only reached Base Camp at this point, but we are well supplied with currently happy campers who seem to recognize that the climb ahead is steep and daunting, yet believe they can make it to the top.  The Wild's players have had two days to acclimate themselves to the new altitude of not being stuck completely at the bottom of the mountain, staring up at the St. Louis Blues, who got an early jump in the race to the summit.  The Blues, stubborn in their approach to this point, have relied very heavily on their lead Sherpa, Jake Allen, to do the vast majority of the heavy lifting. Guide Mike Yeo and the Blues players have quietly marched along, holding on to the ropes that trail behind Allen, leaving him to pull constantly on the lines and eliminate their slack.
On Wednesday night, Allen showed signs that perhaps he can't be the only one doing all the work for his team of climbers, as he appeared human for the first time since the Blues set out on their quest for the peak on April 12th. 
For the Wild, its lead Sherpa has been doing good work and carrying more than his weight in supplies. But as we have seen from Devan Dubnyk in the past, he is capable of carrying not just the load of equipment for the team, as most Sherpas are, but he is actually capable of picking up his teammates and carrying them through challenging sections of a climb, as they too seek the pinnacle.  With his counterpart faltering, Dubnyk very much carried the team on Wednesday, in a manner that we haven't really seen from him since the Wild tumbled down Mount Swooniyama back in March.
After a slow start to the series got the Wild off its intended climbing route, can it overcome this incredibly daunting ascent to catch and pass the Blues as the teams race for the peak of Mount Roundwun?  Or will Minnesota get tangled in its equipment and plummet right back down, just like it did on Mount Swooniyama?  It will attempt to complete the next section of its climb today, but this portion is just as dangerous as the last, and one wrong step can still spell sudden death for the Wild. 
ST. LOUIS BLUES
"Whether it was lack of desperation or nerves, we were on our heels and we let them dictate.  Not a good recipe."  Guess who said that after the last game…  Go on, give it a try.  DING-DING-DING!  We have a winner!  Mike Yeo, ladies and gentlemen, that's who said it!  Boy-oh-boy we've heard that one before, haven't we?  Ah, the old "lack of desperation." What a tragedy! 
From where I sat, which was neither in the Blues locker room nor on the Blues bench, I saw Wednesday's game as having to do less with nerves/desperation issues, and having to do more with their savior finally showing some cracks in his otherwise-perfect façade.  When your goaltender is the only one consistently causing problems for the opposition, any breakdown by that individual completely changes the complexion of a game. 
There were a lot of negative firsts in the series for Allen in that last game, as he conceded the first goal to Minnesota, trailed for the first time, gave up his first bad goal after delivering the puck on a silver platter to Charlie Coyle and then lying down to take a nap behind the net, and was beaten cleanly on a shot for the first time, when Martin Hanzal fired a wrister under his blocker.  As I mentioned in the Game 4 Preview, Allen could not continue to play at the same torrid pace at which he had been playing in Games 1 through 3.  He just couldn't.  Sorry, but he's not THAT good.   
Whether Allen delayed his return to human form for a couple more games or found himself lying naked on the floor of the locker room after a prompt shellacking was the question.  In Game 4, we got something betwixt the two aforementioned options, as he performed ok, but was nowhere near the zone that he had previously been in in the series.  It wasn't a bad game for Allen, but it wasn't a good game either.  A mediocre game can certainly lead to bad games, particularly if the opposition can come back out in the following matchup and get some early goals.
St. Louis teased by having Paul Stastny skate in Tuesday's practice, a step toward a return from an injury that has kept him out of the lineup since mid-March.  He was left out on Wednesday, though, so his return is still in flux.  With Yeo wanting to nip any Wild momentum in the bud, I would have to imagine that the Blues will push to get the veteran center back in the lineup today.  Jeremy Rutherford of the St. Louis Post-Dispatch seemed pretty confident after yesterday's practice that he would get back in for Game 5.
STORYLINES
I've been a staunch defender of Dubnyk since the Great Swoon of 2017 began, as he suddenly had critics coming out of the woodwork to knock him down a peg and point the finger at his less stellar play as the source of the Wild's woes.  I still say that the losing streak wasn't his fault, nor were the three consecutive losses that the Wild quickly racked up to start this series.  But for the first time in weeks, maybe even months, Dubnyk showed us on Wednesday why he's not just a good goalie who keeps his team in games, but rather an elite goalie who can get hot and absolutely lock an opponent down if he's in the right headspace.  Just as Allen had done before him at the other end of the ice, Dubnyk will hope to build some momentum now and become the impenetrable force for his team.  It's all a mental game for goaltenders, and this is an indication that the tides could potentially be shifting, at least long enough for the Wild to make a series out of this.
As Wild fans, we need to be very cautious in our approach to this game, as well as any subsequent games in this series, should we get there.  The chances of actually completing a comeback of this fashion are so slim that there simply is no point in getting our hopes up at this point.  BUT… if you are seeking a glimmer of hope to sink your teeth into, with the current landscape of this series, there is legitimacy to the argument that this can happen for Minnesota.  It has absolutely been the better team in every game, and even when it lost three in a row, there was always a sense in those games that Minnesota was a goal away from turning the tables.  Now, Bruce Boudreau's bunch has finally proven that it can score more than one goal, it can prevent St. Louis from getting that clutch one-off tally in the middle of sustained Wild pressure, and it can win a game in this series.  It was only one step, but an important one, and the Wild will hope to take the next step today.
Coyle was fantastic on Wednesday, scoring his second of the series to give the Wild its first lead in four games, and using his big body and speed to generate scoring chances throughout the night, acting like an absolute bully with the puck.  Where was this Charlie all season?  Let's hope he can keep that rolling today. 
Boudreau pulled a Kansas City Shuffle with his lines before Game 4, so really we have no idea what to expect today for the forward mix.  I wouldn't anticipate too many changes, though Erik Haula is likely to return from injury, which would obviously alter the bottom six.  
INJURIES
Zach Parise's head is still attached, despite Alex Pietrangelo's best efforts to remove it in the closing seconds Wednesday.  After the hit, Parise jumped right back up and joined the scuffle, which was awesome.  As mentioned, Haula may return, and Kuemper may be back on the bench after being sick.
Again, Stastny may return. 
The Gamethread will post at 1PM Central, so swing on by!  Below are the projected lineups, thanks to dailyfaceoff.com, as well as the Tale of the Tape, brought to you as always by @keisarikine.  Thanks for reading!