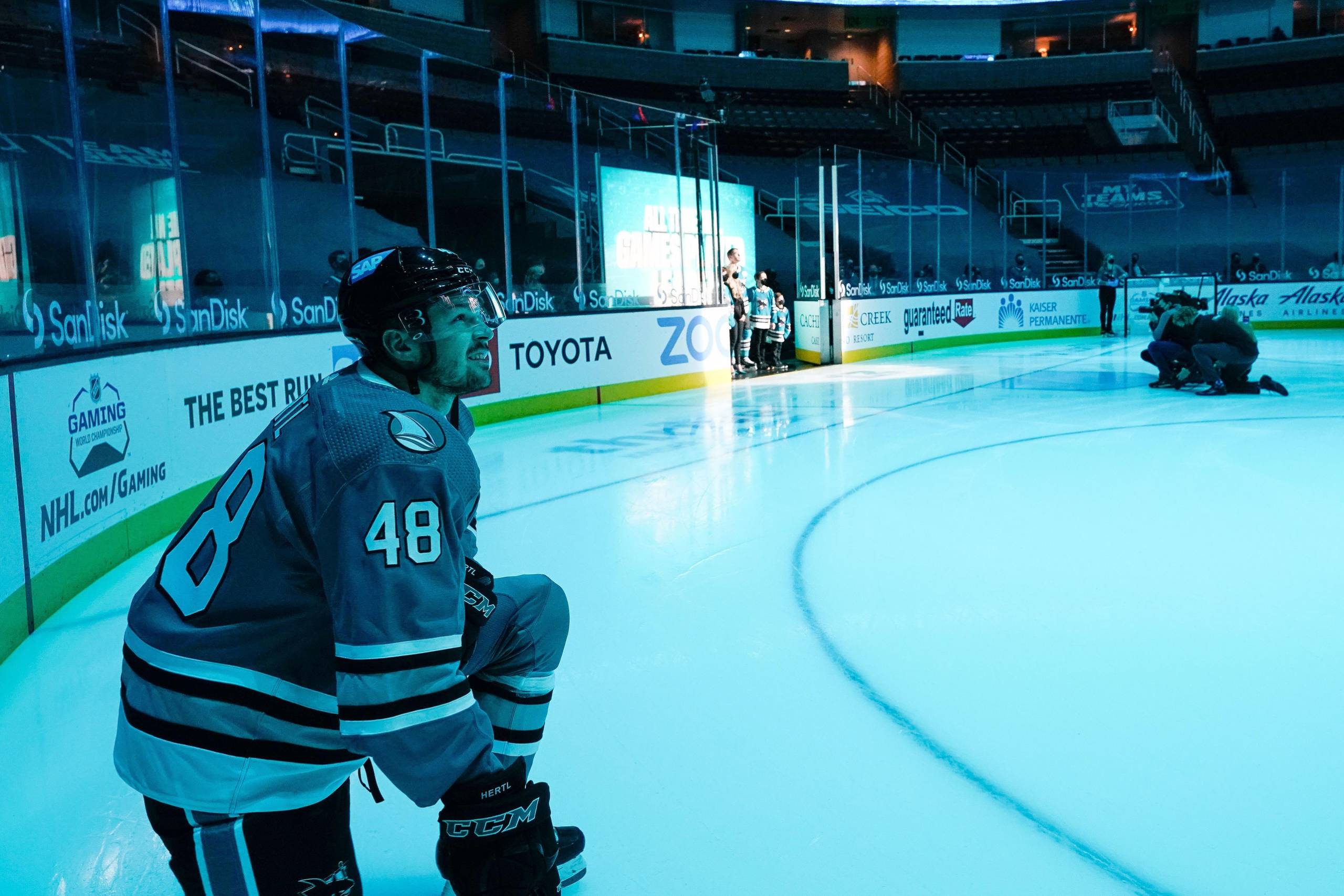 Timing is one of the most important qualities a general manager needs to have. Identifying when the time is right to execute a move is essential to building a contender. For Bill Guerin, timing is even more paramount. The Minnesota Wild will enter next summer with nearly $12.75 million in dead cap due to the Zach Parise and Ryan Suter buyouts. He literally can't afford to make any bad roster moves right now.
It was evident last season that the Wild's biggest roster hole was down the middle. While Joel Eriksson Ek emerged as one of the league's best two-way centers, the team was ill-equipped at the center position beyond him. With all due respect to Victor Rask, Nick Bonino, and others like Ryan Hartman, Nick Bjugstad, and Nico Sturm, none are close to being in the top-six territory.
The Wild must improve the center situation, but they also can't just acquire a center just to make it happen. It has to be the right center and price. Now or later? That is the biggest question when it comes to deciding whether the team should get a center or stick with what they have going into the 2021-22 season.
Top prospect Marco Rossi should get some time next season even if he doesn't make the team out of training camp. What happens if he bursts on the scene and wins the Calder Trophy? If the Wild were to pay a high price to acquire a center, and if that were to happen, it could turn out to be wasted cap space. Suddenly it creates a log jam at center, and the Wild will have trouble retaining Kevin Fiala next summer, not to mention top prospects like Rossi, Boldy, and Addison, who all will be coming off their entry-level contracts within the next three years.
With that said, the current state of the center situation could prove to be detrimental next season. The Wild are ill-equipped down the middle, and it could hinder any chance of making a run. They have to do something, especially with the uncertainty surrounding Rossi and when he will turn into the top-six center. It feels inevitable that he will become one somewhere down the line, but it might not be next season.
One center that would be worth acquiring or could even be available in free agency next summer is Tomas Hertl of the San Jose Sharks. They are still deciding whether he is in their long-term plans or if his trade value exceeds the value of having him in the organization.
Obviously, his 2019-20 season-ending injury is quite concerning, but he came back strong and produced quite nicely this past season (19 goals, 43 points). More impressive, Hertl's 2.49 points per 60 rate was the 13th highest among centers last season. He registered a career-high 35 goals and 74 points in the 2018-19 campaign. While he hasn't been able to replicate it, last season was a big step in the right direction.
Hertl is paid $5.625 annually and is in the last year of his contract. Depending on his production next season, the 27-year-old is bound to make $7-8 million annually on his next deal, which is likely a long-term deal.
Luckily for the Wild, he would instantly become their best center in the faceoff circle, as he has won 53 percent of his career draws. Since 2017-18, his 7.5 wins above replacement ranks 40th among forwards -- a number that's even lower among centers. Hertl is a well-rounded forward who can be effective in any situation. His underlying numbers are very favorable and represent just how much of an asset he is at 5-on-5.

His two-way prestige is intriguing, but his ability to drive offense and increase a team's scoring rate at a significant rate is most intriguing. Not to mention, he is well above league-average defensively. The defensive aspect of his game isn't all that surprising, considering he spent the third most time on the penalty kill among Sharks forwards last season. The results he has produced over the past three seasons are a testament to the value he provides.
Another facet of the game that Hertl excels in is transition.

From 2016-20, he was in the 74th percentile in controlled exits per 60 -- a valuable asset lacking on the current roster. Not only does he excel at entering the zone with possession, but he is in the 95th percentile in shot assists during this four-year span.
There's a good chance that he won't reach free agency next summer as the Sharks will be more interested in dealing the center, assuming they don't sign him long-term, to recoup some value that will be lost from his departure. This means that if the Wild were to make a move for him, it would have to be a sign-and-trade type deal. Otherwise, it would make no sense given the assets it would require to pull it off.
While it would be tough, it is possible to fit his new contract on the books. Rask's contract expires after this year, and perhaps a power forward like Jordan Greenway could be included in the trade. A logical comparable for his new contract would be somewhere in the ballpark of Sean Couturier's eight-year extension.
The Wild must at least investigate whether it is plausible to land the top center because he could be the missing piece to the puzzle and would completely change the identity down the middle.
All Data and Visuals Via Evolving-Hockey, Natural Stat Trick, Hockey-Reference & Corey Sznajder/CJ Turtoro.