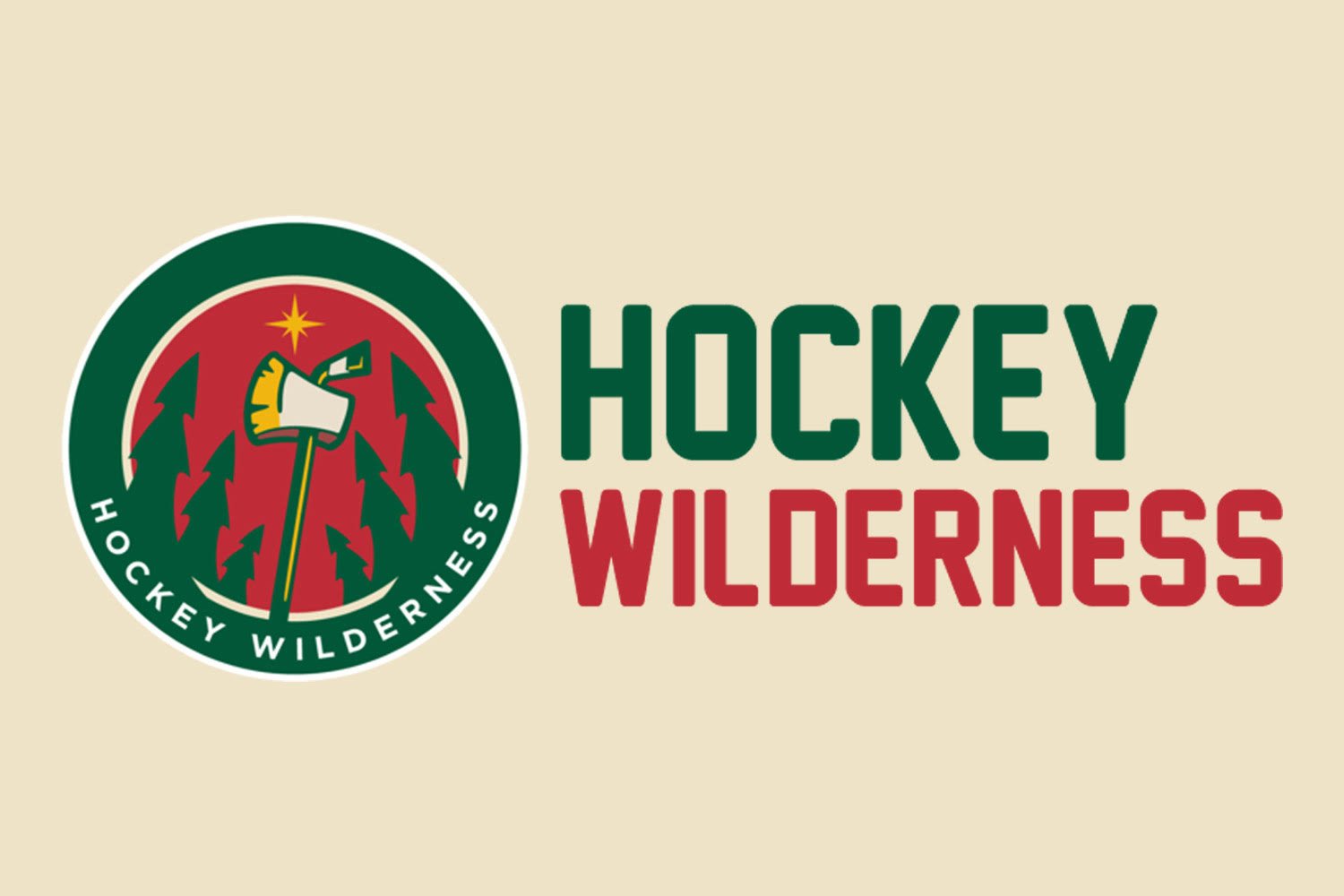 I feel like I got a little duped. All this talk about "Brodin this" and "Brodin that", you'd have thought that Jonas Brodin would've been sent away to Quebec to eat poutine. More importantly, he would've be a real good replacement for that Beaulieu guy that Marc Bergevin shipped off to Buffalo for a third rounder that would replace his 28 points he tallied this year (but only one assist behind Shea Weber). But that didn't happen and the trade freeze struck two and Fletcher wasn't preparing for any photo op's of holding up jerseys and feigned smiles. What did happen was Minnesota's former top 10 pick in 2011 is staying in Minnesota (at least for now)...along with ten others. If you've forgotten or don't have your list handy, here's what the Minnesota Wild look like as of June 17th, 2017:

Forwards:

Zach Parise (NMC) - Mikko Koivu (NMC) -Jason Pominville (NMC)

Charlie Coyle - Mikael Granlund (RFA) - Nino Niederreiter (RFA)

Jason Zucker - Joel Eriksson Ek (Exempt) - TBD

Blueliners:

Ryan Suter (NMC) - Jared Spurgeon

The Wind - Jonas Brodin

Goalie:

Vegas Purgatory:

Eric Staal

Chris Stewart

Marco Scandella

Matt Dumba

Martin Hanzal (UFA)

Erik Haula (RFA)

Ryan White (UFA)

Nate Prosser (UFA)

Christian Folin (RFA)

Fletcher had to protect his top offensive and defensive lines due to all their No Movement Clauses anyways, so there is little surprise there (Spurgeon only has a Modified-NTC). So that meant Zach Parise had little to worry about as he was hanging out with Joe Mauer at Target Field all day, Koivu was probably sitting in his sauna in Finland, Ryan Suter was

, and Devan Dubnyk (without an NMC, but not named Alex Stalock) was off doing whatever goalies do. Jason Pominville wasn't worried, but there was a lot of prognosticating regarding a request to waive it, so I'm sure he wasn't reading Twitter. With the other guys, Fletcher had to make the difficult and not so difficult decisions.

Charlie Coyle kind of faded back into the bushes and avoided being talked about, and Michael Russo reported on KFAN that Zucker was probably going to make the list over Staal. The forward situation looks to create little fanfare, but the most scrutiny has been placed on the defensive selection. Brodin was talked a lot about regarding an "inevitable" trade to Montreal for the ever popular Alex Galchenyuk, but made it over another former top ten pick, Matthew Dumba, and a popular pick for Vegas, Marco Scandella.

So what about the guys that are being left like the apples that George McPhee will pick from the 30 trees in the orchard? You could express some concern over Eric Staal who just had his highest point total since 2011 and also the highest among exposed centers. The only player on that list that I'd really want is Brock Nelson from the Islanders who has been a consistent 40 point guy the last three seasons. If Staal get's plucked, that means Fletcher would have to bring up Kunin for a "baptism-by-fire" scenario, given that he hasn't played a full professional season and played nearly exclusively on the wing during his time in Des Moines. If you think that Vegas is going to take Chris Stewart off of the Wild's hands, you're insane. What Staal does have on his side is that Fletcher has exposed two very appealing defensive prospects: Matt Dumba and Marco Scandella.

If you're into the analytics/nerd stuff, Rob Vollman picked Marco Scandella as one of his top 6 in terms of defensive player value in terms of cap hits for his "All-Cap Team" with his total cap hit of $4.0mil through 2020. He was also the only defenseman on Vollman's team that is going to be exposed for the expansion draft (Muzzin, Ellis, Vlasic, Fowler, and Josi were the others). However, that was in 2015, after he had posted a career high in points (23), where as this season, he posted his lowest offensive totals since 2011. His dip in offense and overall play might have something to do with playing hurt since he did just undergo hip surgery following the 2017 Stanley Cup Playoffs. If you're Vegas, you're going to want to monitor how his health looks before selecting him, but if you're valuing contracts and trying to reach that 43.8 million cap floor, 4.0 million/year is a good place to go. He was also taken recently in Fox Sports' mock expansion draft, picked recently by Mike DeKalb on the Puck Podcast, and I still think he's the guy to go just because I feel like he could be a solid element of a new team that will probably have Marc-Andre Fleury starting in net.

Matt Dumba. Matt Dumba. Matt Dumba. He's only 22-years-old, he just came off of his best season offensively (34 pts), and his contract isn't risky at 2.55mil/yr while becoming an RFA at the end of next season. Bright lights should be flashing around his name, Dirk Diggler-style, in terms of his appeal to be plucked by the newest NHL franchise. Like Scandella, he's been taken in expansion drafts, but most recently he was one of the marquee guys on NHL.com's Tom Gulitti's expansion mock draft. The only knock that comes on Dumba is a supposed liability in his defensive game, but if you're looking at stats again, he wasn't firing shots carelessly from the blue line and being overly aggressive on offense. He made thirty-six less shots this season (292) compared to last (328) while also playing about four more minutes a night on average and lowered his shots per game average from 4.05 to 3.84. He fits the model of the offense-hungry fanbase that the league, and possibly Vegas, are trying to pander to. He'd be the ringer, and that's all you're probably going to hear about over the next few days before Vegas makes their picks.

Also "exposed" due to being free agents are: Christian Folin, Nate Prosser, Ryan White, Martin Hanzal, and Erik Haula. If you're looking to take some heat off of Staal yet again, Vegas signing recent UFA Martin Hanzal would count as their selection from Minnesota. In 70 games, he was a 0.55 PPG guy, who produced half as many points (13) in 20 games with the Wild as he did in 51 games with Arizona (26), proving he was a product of his environment. Putting him in Vegas with an above average group could help put that island of misfit toys in the 2018 Stanley Cup Playoffs. Christian Folin is another guy coming off of a surgery, Nate Prosser is old, Haula would be a depth center, and Ryan White is Ryan White.

If you're on the Brodin for Galchenyuk bandwagon, with one of the defensemen departing, the pairings would look like:

Suter - Spurgeon

Scandella - TBD or TBD - Dumba

Reilly - Olofsson

Which means that Fletcher would need to find a top four defenseman since neither Reilly nor Olofsson has played a full NHL season, which is a pretty sizeable gamble. After talking with some friends at Eyes on the Prize, they're quite excited about the prospect of Galchenyuk becoming a full-time center anyways with Drouin coming in to play the league. The only real reason for Galch to be trade bait is that Bergevin doesn't like him because of his infidelities, but Bergevin has traded players away because of their alleged "character flaws" before (Hey, P.K.).