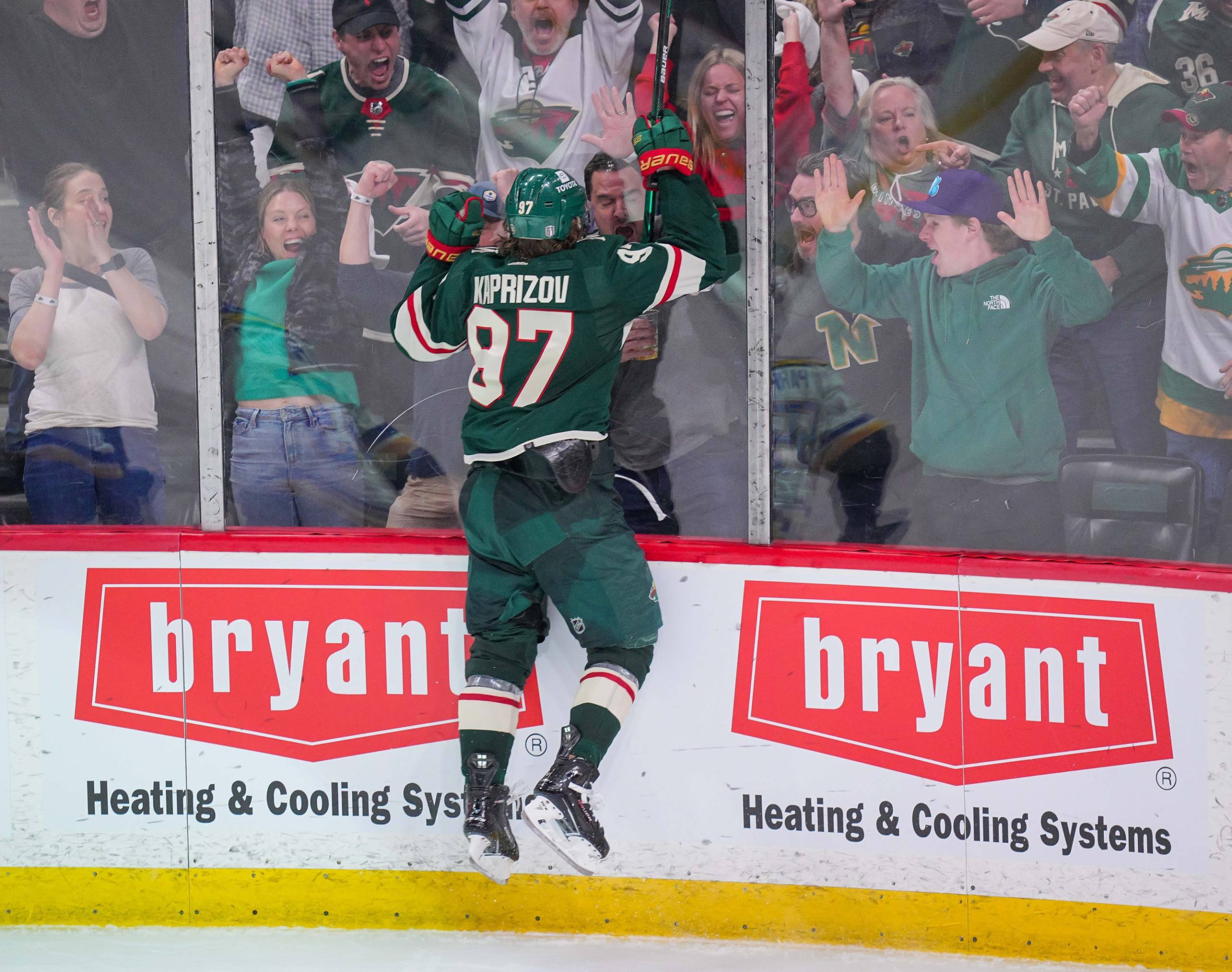 A decade ago, in 2012, the Minnesota Wild made themselves relevant again by signing Zach Parise and Ryan Suter. Ever since, the State of Hockey has, by and large, believed the team to be one piece away from a Stanley Cup.
After two playoff losses to the powerhouse Chicago Blackhawks, that one piece was a natural goal scorer. Chuck Fletcher filled the Wild roster with playmakers or guys like Parise, who needed to grind for goals. Enter Thomas Vanek, a four-time 30-goal scorer with high-end skill. The move fizzled, and the Blackhawks swept Vanek and the Wild the following year.
Back to the drawing board. This time, the missing piece was a center. Yep, Mikael Granlund couldn't stick down the middle, leaving a need for a high-end center to take the offensive load from Mikko Koivu. Enter Eric Staal on a cheap deal. He fit the bill 100%, scoring 70 goals and 141 points over the next two seasons. Koivu thrived as the shutdown center behind him.
It still wasn't enough to get Minnesota over the hump. So what else? How about a legitimate superstar? One who could carry these deep Wild teams through scoring slumps? A difference-maker, the kind that powers teams like Chicago, the Boston Bruins, or Pittsburgh Penguins to Cup wins?
Post-season disappointment isn't anything new to the Wild or its fans. This particular flavor of disappointment is new, though. For arguably the first time in their history, they didn't lose a series because they didn't have the best player. This wasn't a scrappy bunch of good players losing to world-class talents like Patrick Kane, Jonathan Toews, and Marian Hossa.
They lost despite having Kirill Kaprizov, who proved without a shadow of a doubt that he's a superstar. In six games, Kaprizov did everything he could to drag Minnesota to win. He scored seven goals and an assist while launching 4.5 shots (and nine attempts) per game.
His contributions weren't even limited to offense. In a series where Mats Zuccarello and Ryan Hartman were often unnoticeable, Kaprizov's line still controlled 57.3% of the expected goal share at 5-on-5. Mind you, this is all against the toughest competition St. Louis could muster to stop him.
And he still scored goal after spectacular goal.
This is far from an instance where a player puts up incredible offensive numbers but derails the team with lackluster defense, poor efforts, or some intangible deficiency in leadership. After Game 5's 5-2 loss, where Kaprizov was responsible for the 2 in the Wild goal column, coach Dean Evason glowed about Kaprizov, saying, among other things, "If we had 20 of him, we'd be competing our butts off a little better."
That may be the most highly Evason has ever spoken of Kaprizov, and maybe any player. Evason doesn't necessarily downplay Kaprizov's individual achievements, but he resists putting the focus on players before the team. For him to lavish this kind of praise on Kaprizov tells you everything you need to know about his overall game.
For the first time in Wild history, a player delivered a legendary playoff performance. And it ultimately didn't matter a bit, as Minnesota was eliminated in six games.
It's nearly impossible to get that level of play from someone and not advance past the first round. The last player to score seven goals in the playoffs and get eliminated in the first round was Theoren Fleury in a seven-game series loss in 1995. We're talking 27 years ago.
Kaprizov was the best player on the ice, but even that couldn't get the Wild to advance for the first time since 2015.
It's painful to bring more bad news to Wild fans, but here's another crushing reality check: Kaprizov is probably never going to have a playoff series quite like that again.
You need a lot of skill and a lot of luck to score seven goals in a series. It's only happened 11 times since the 2004-05 lockout, and that includes Kaprizov, as well as Jake Guentzel and Evander Kane joining Kaprizov this year. There are a few no-name guys on the list, but the list mainly includes star players like Sidney Crosby and Alex Ovechkin. By the way, all of those players accomplished the feat just once.
In fact, throughout all of NHL history, only 60 players have ever scored seven goals in a playoff series. Of that group, only eight have accomplished the feat more than once. Mario Lemieux did it three times, with Mike Bossy, Bobby Hull, Brett Hull, Jaromir Jagr, Jari Kurri, and Maurice Richard doing it twice. Those seven NHL players have a combined 4,525 career regular-season goals under their belt, an average of 646 each.
So unless Kaprizov is one of the very best goal-scorers of all time (and hey, as far as we're concerned, that's a legitimate question), or this is a once-in-a-career showing from a megastar player.
Either way, Kaprizov held up his end of the bargain and left every ounce of his talents and efforts on the ice. As the Wild prepare for their exit interviews and go into offseason mode, everyone else — from general manager Bill Guerin to Evason to each player — must look inside themselves and honestly assess whether they did the same.