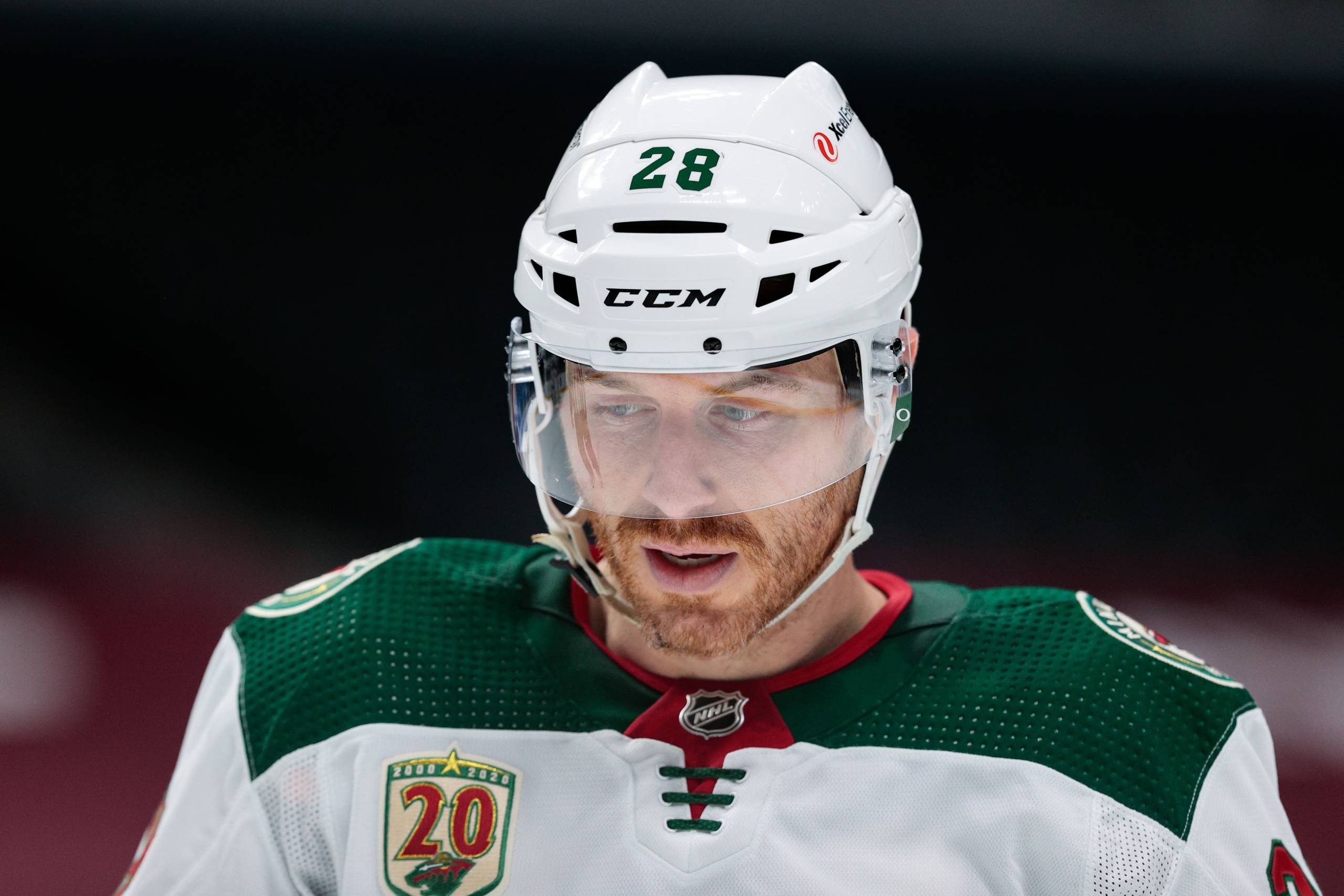 A youth movement is in full effect for the Minnesota Wild.
Last year's team was drastically different from years past. It also felt different. Aside from Jared Spurgeon taking over the captaincy, the Wild was led by the younger players. Kevin Fiala, Joel Eriksson Ek, and Kirill Kaprizov drove the offense, and Jordan Greenway, Kaapo Kahkonen, and Nico Sturm took a step forward.
Next season isn't likely to change that. Matt Boldy and Marco Rossi are expected to come up during the season at some point and make an impact. Calen Addison might be forced into a role if the expansion draft rips a hole in the Wild's long-standing defensive group. The Wild are getting younger, and with that comes hopefully more speed and talent. But it also means inexperience and volatility from game to game.
It's that warm, fuzzy blanket called 'experience' that coaches and general managers love to snuggle up to. Experience is a hell of a thing to have. No one player or coach can pinpoint when a young player has enough tenure to finally be trusted full time. Maybe it's when they make it out of their rookie entry-level contract. Maybe, it's immediately in their first training camp, à la Jonas Brodin. Either way, experience, to coaches and GMs, is one thing each player needs to have. But it is also the toughest to gain.
Experience is what GM Bill Guerin is buying if he decides to re-sign free agent Ian Cole to a new contract this offseason. By all accounts, Cole had a good season after getting acquired for the low price of one ineffective Greg Pateryn. His underlying numbers generally look good for a third-pair defenseman. The Wild don't give up much, and the team has a positive goals for percentage (64% at 5-on-5) when he's on the ice.
Looking deeper, Cole and his linemate Carson Soucy got some serious protection. Looking at time on ice With or Without You (WOWY) stats, Cole saw significant time with Kaprizov, Eriksson Ek, and Greenway, which buoyed Cole's numbers. Kaprizov and Eriksson Ek were monsters on offense, while the Eriksson Ek, Greenway, and Foligno line was sound defensively. This contradicts the narrative around Cole this season, which has been often labeled as one of the better trade acquisitions of the year in terms of what was given up and the value provided.
Guerin must be careful not to fall into this trap, and that'll be harder since Guerin had a relationship with Cole before he traded for him. The Wild GM can't let the positive spin turn into another contract to a 32-plus-year-old.
In a sense, he's a tried and true stay-at-home defenseman. Having one skill is great if that one skill is great. Brodin has been elite at this skill for his whole career. Even Eden Prairie's own Nick Seeler out-muscled forwards and kept opposing them away from his net. Given Cole's style, keeping shots away from the net must be a priority. However, looking at his isolated defense impact, according to HockeyViz.com, he allows more expected goals than he's taking away. Meaning, the shots taken by the other team while he's on the ice are coming from better, higher percentage shooting areas. That positive goals-for percentage appears to be driven more by forward and goalie play than by him.
[caption id=attachment_91229" align="aligncenter" width="330]

Courtesy of HockeyViz.com[/caption]
He doesn't contribute enough offensively to warrant such praise, either.
Showing up at the very bottom of the Wild roster in shots per hour, his 28 shots over 52 games is not a factor in the offensive zone. But offense in the modern NHL isn't just when the puck crosses the offensive blue line. It starts as soon as the puck is obtained in the defensive zone. This makes mobility and passing skill for defensemen all that more important.
Both the Vegas Golden Knights and the Colorado Avalanche have skating and passing ability while exiting their defensive zone up and down their defensive pairings. According to Corey Sznajder's tracking project, Cole and Soucy are the worst on the team when it comes to zone exits with possession of the puck. Only 26% of Cole's zone exits resulted in any kind of puck possession at all. This insinuates that they are using lobs and banks off the glass to get the puck out of the zone. 
[caption id=attachment_91228" align="aligncenter" width="999]

Courtesy of Corey Sznajder's Tracking Project[/caption]
Minnesota had that kind of ineffectiveness jump-starting offense back when Clayton Stoner roaming their defensive zone. Cole was not only not contributing to scoring chances when the Wild got set up in the offensive zone, but he was hardly a catalyst for getting the puck to the offensive zone so everyone else could get to work.
But he's a third-pair defenseman, some will argue. To which I say, that's true, but could that position be filled internally and for cheaper? I mean, if we're talking $8-10 million for Kaprizov, Fiala, and Eriksson Ek, the Wild need to save where they can. Spending a cool $1.15 million on a 32-year-old defenseman doesn't align with where the Wild wants to go. Unfortunately, Guerin won't see much better options on the free-agent market to fill the void. And all the drafting the last few seasons have been searching for forwards as the Wild continues the youth movement up front.
The one good thing about having the top four -- top five, even -- defensemen locked in for so long is that the coach doesn't have to worry about defining roles or developing new talent. But that's also the negative: There's no new development of young players. The Wild didn't need to spend high draft picks on defensemen (aside from Paul Fenton drafting Filip Johansen in the first round). With Brennan Menell jumping to the KHL last season, the Wild are left with only 19-year-olds Ryan O'Rourke and Daemon Hunt signed and in the system, and they are not ready for prime time at this stage in their development.
This is all to say that Guerin will likely bring Cole back to the Wild. The youth movement isn't happening on defense just yet. However, in a perfect world, Cole is just the stop-gap for a better and cheaper alternative.
Stats and contract projections courtesy of Evolving-Hockey.com, unless otherwise noted.