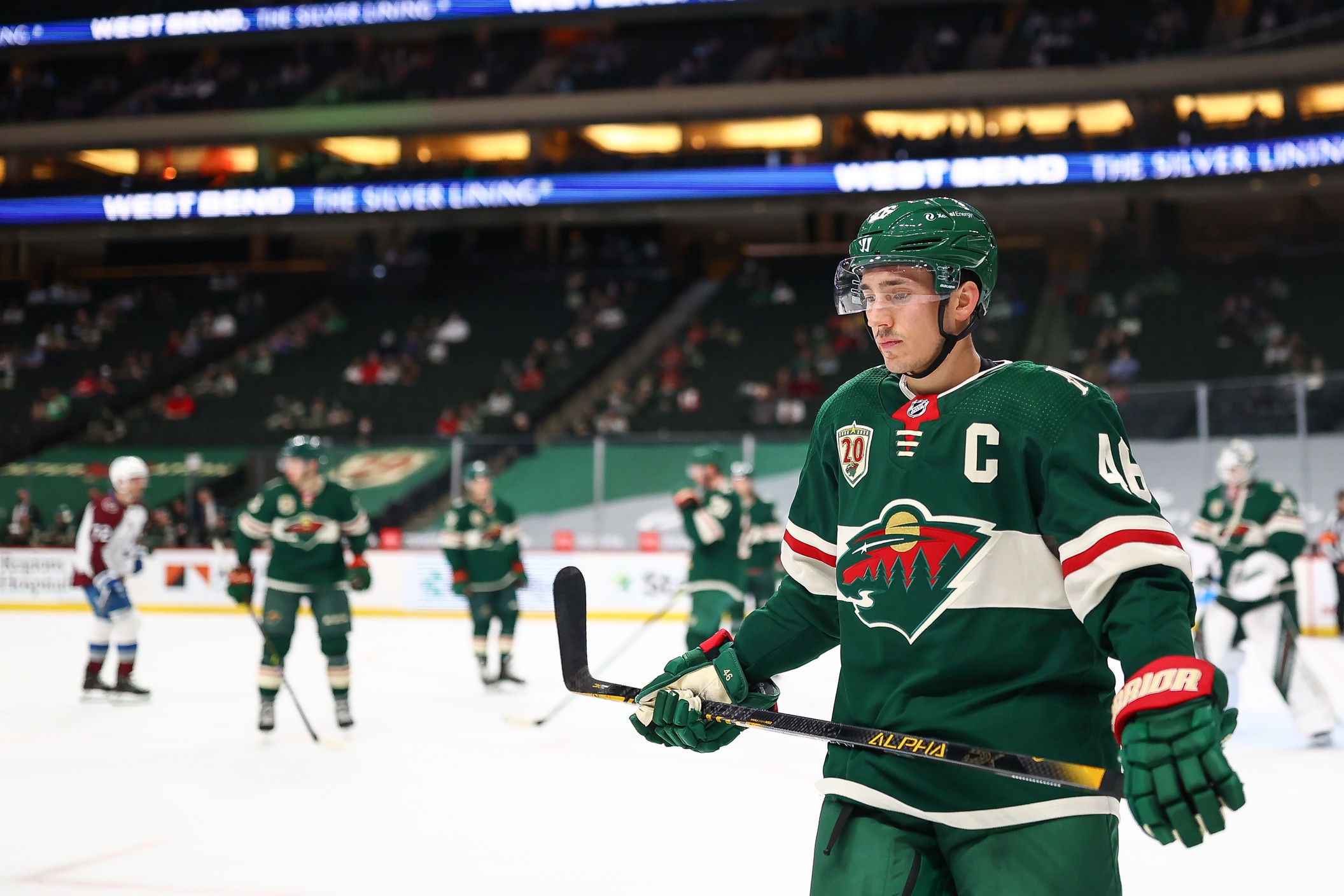 The Minnesota Wild played out their brief two-game set with the Colorado Avalanche this week to the tune of one crushing loss and one extremely satisfying win. No matter how you feel about either game, there is no cause for overreaction in the front office based on this series.
The Avalanche are an excellent hockey team and the odds-on favorite to win the Stanley Cup. While the Wild have played them remotely well at times, there's no quick fix to the roster that will make it as good as Colorado's.
Remember the 2017 Wild, who were flying high and then got roasted by Jonathan Toews a few days before the deadline? The result: A trade for Martin Hanzal that didn't really work out, and they were really never the same team that season. It's not a perfect comparison because that Wild team was a bit deeper and more experienced, but it's still relevant. You can't afford to make snap judgments at the trade deadline.
Even if the Wild make a move before Monday's 2 p.m. Central deadline, where do they go? The only position that needs addressing is center, and there isn't exactly a wealth of talent out there. If you follow the NHL insiders, you will find them making entries on their weekly Trade Bait boards. These guys are very well connected around the league and have a good pulse for which names are being tossed around.
Look at the most recent boards, either from The Athletic or TSN, and you will find that centers are hard to find on these lists.
The highest-listed center on either of these lists is Mikael Granlund. Yeah, that Mikael Granlund. His career never took off with Minnesota until he was moved to the wing. The Nashville Predators have been using him as a center, but he has not been even close to as productive as he was on the wing with the Wild.
Minnesota is not bringing him back to play down the middle. You would just be disappointed in the end with that trade.
Next on that list is Scott Laughton of the Philadelphia Flyers. He's just 26 and has a reasonable cap hit ($2.3 million) that the Wild could juggle around. However, his skill set is more that of a bottom-six center, and the Wild have plenty of those as it is, especially guys on expiring contracts like Laughton's.
So we are two centers in, we have two rejected candidates, and we have already reached the bottom-six centers.
What about the rest? Do Sam Bennett, Luke Glendening, Tyler Bozak, or Chris Tierney float your boat?
The correct answer here is no.
There was certainly a lot of hype around Bennett when he came into the league with the Calgary Flames, but that's been about it. It was all hype. It might not be worth it anymore to go after him. The rest of them aren't worth the price.
Don't get confused here, the center position ultimately has to be addressed by general manager Bill Guerin. But it's not going to be worth addressing before Monday's deadline. It screams for an offseason-project type, especially considering the Wild are more than likely (fingers crossed) getting back 2020 first-round pick Marco Rossi, who will slot down the middle in the NHL.
A Rossi-Joel Eriksson Ek tandem down the middle already puts Guerin in a great spot with his project this summer.
Odds would certainly favor Colorado in a seven-game series, should they meet up with the Wild in the postseason. But it's futile for the Wild to try and match them in the here and now. There are no great options available, and Colorado's squad took years to build up. The Wild are certainly closer thanks to the emergence of Kirill Kaprizov this year, but there's still a ways to go.
A quiet deadline would be a good deadline for the Wild this year.