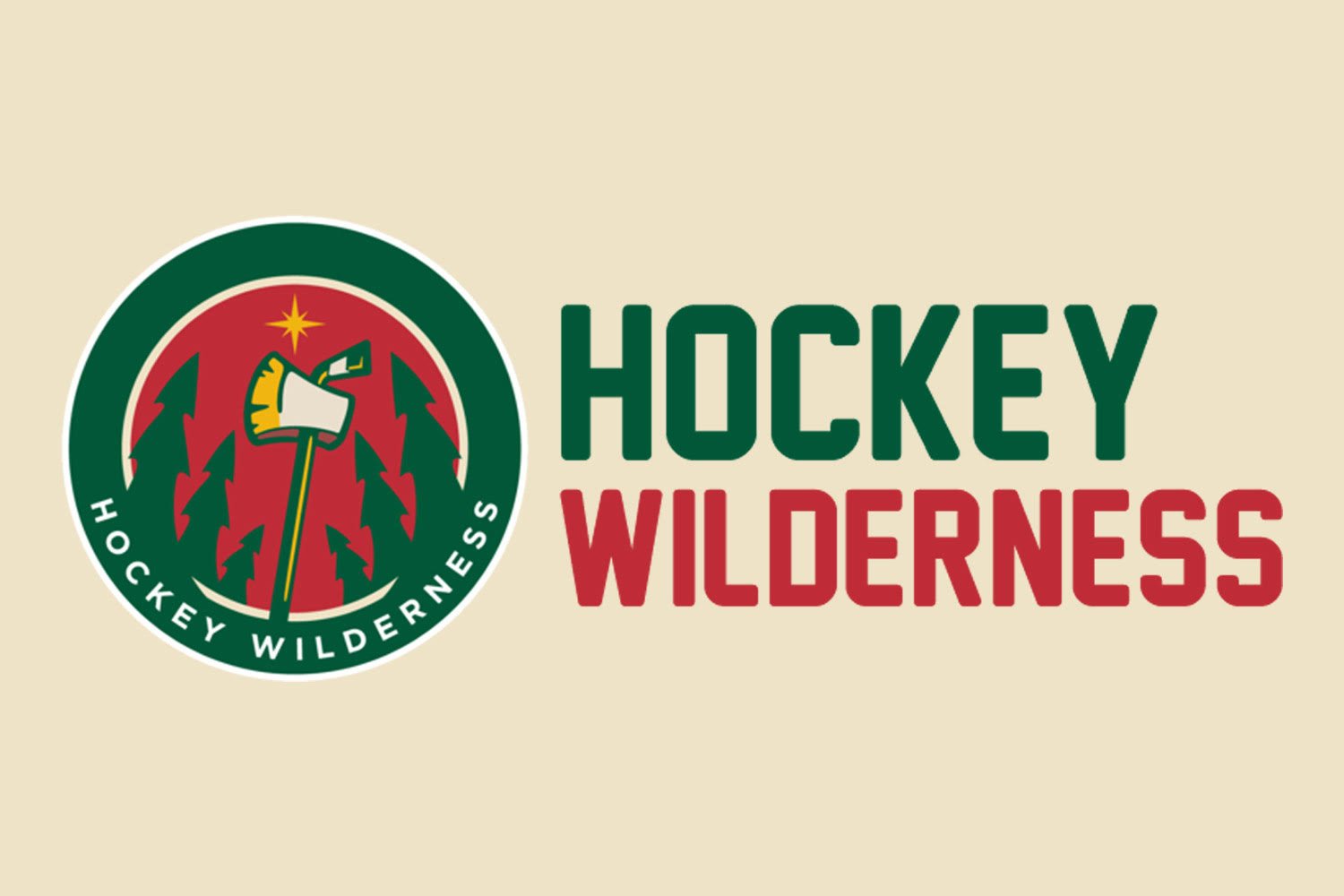 MINNESOTA WILD AT VEGAS GOLDEN KNIGHTS
9:30PM Central, T-Mobile Arena, Las Vegas, Nevada
TV: Fox Sports-North
Radio: KFAN 100.3 and affiliates
Streaming: Fox Sports Go app
There are probably thousands of calendars in the Wilderness that have had March 16th, 2018, circled in red marker since NHL schedules were released last summer. Because if you didn't travel to Sin City to witness this one in person—and you're reading this story—then it's a safe bet that you at least checked into the feasibility of getting to Las Vegas and buying tickets for tonight's contest.
This evening's matchup between the Wild and the Golden Knights marks the first time that Minnesota as an organization will visit the Strip to take on the new Vegas franchise, where the expansion club has dominated visitors all season long. There are expected to be thousands of Wild fans in attendance tonight, as scores from the Land of 10,000 Lakes have undoubtedly made the pilgrimage to the desert to get away from the March doldrums and enjoy some time in the sun (and some hopefully awesome hockey to boot). If you are reading this from Las Vegas, I would advise against wagering your house, car, or members of your family in any of the city's many gambling establishments, as such bets simply never have positive outcomes.
Beating the Golden Knights in the sparkly new circus tent of a home venue has been no small task for any team this season, and with Minnesota continuing to experience ups and downs on the road, tonight will be a huge test for this club. Making things more difficult, the Wild has lost Jared Spurgeon to a partially torn hammy for the remainder of the regular season, and this evening represents the team's first contest without him.
Wild fans in attendance at T-Mobile Arena, get loud tonight, because the visitors will need you!
VEGAS GOLDEN KNIGHTS 
The VGK's remain comfortably in first place in the Pacific Division, as they enter tonight's game with a whopping ten-point lead over the second-place San Jose Sharks. But if ever there existed a good time to visit this building—from which the Knights have sent many opposing teams home licking their wounds like a gambler who just lost it all—this would be the time. Vegas has not been nearly as good recently, going 5-4-1 in its last ten and losing its last three home games, including an 8-3 shellacking at the hands of the Devils on Wednesday. The Knights are also decimated by injuries, as we'll discuss below, so the time is ripe for Minnesota to steal a couple of points this evening.
Jonathan Marchessault and David Perron lead this amazing band of castoffs in scoring with 65 and 63 points respectively, while the silky smooth William Karlsson continues his incredible breakout year with 36 goals. As we know all too well, old friend Erik Haula is also—like the vast majority of his teammates—having a career year and is now just three markers shy of his first 30-goal campaign [extremely long and loud sigh].
It's almost shocking to imagine, but Minnesota is 2-0 against this fledgling but fantastic franchise, as it won both games between these teams at the X.
STORYLINES
Being sans Spurgeon for the rest of the season and perhaps the start of the playoffs (assuming Minnesota qualifies) is not a good thing. But this isn't the first time that the Wild has been without the diminutive top-pairing blueliner this season, and the last time he was out, the team actually fared quite well. During that nine-game Spurgeon hiatus, Matt Dumba stepped up to play on the right side of Ryan Suter on the first pairing. That was the best we saw Dumba play all season, and Ryan Murphy, who filled in on the bottom pairing, also performed admirably in that stretch. Coincidentally, it was Murphy (along with forward Zack Mitchell) who was recalled from Iowa to fill in on the back end. The Wild still has Gustav Olofsson playing in and out of the lineup as the seventh defender, so it remains to be seen exactly how—or if—Murphy will be used this time around
The Wild has now lost two straight, and in each of those games, it had plenty of chances to capitalize in the opening frame, but was stymied by opposing netminders Cam Talbot and Semyon Varlamov. After yet another embarrassing loss at the hands of Colorado left Minnesota with just a one-point cushion to remain in that third spot in the Central, tonight and tomorrow in Vegas and Arizona are gigantic games. Minnesota should have a lot of adrenaline in the opening minutes this evening, and it will need to harness that and get on the board relatively early. Another night of getting shut down in the first frame will almost surely spell a third-straight loss, especially in this difficult building.
The Wild's first trip to Vegas means the first trip for Jason Zucker to play in his home city. It will certainly be an emotional evening for the speedster, who told the Pioneer Press's Dane Mizutani that playing NHL hockey in his hometown is "…Something [he] never thought was going to happen."
INJURIES
No Spurgeon, no Luke Kunin.
Vegas has some serious injury woes right now, with Mikhail Grabovski, Oscar Lindberg, William Carrier, James Neal, Reilly Smith, Luca Sbisa, and Malcolm Subban all either out or questionable, according to Rotoworld.
The Gamethread will post at 9PM Central. Below are the projected lineups, thanks to DailyFaceoff.com, and with a little help from Anthony LaPanta. Thanks for reading! 
WILD DEFENSE PAIRINGS
Suter // Dumba
Brodin // Olofsson
Seeler // Prosser