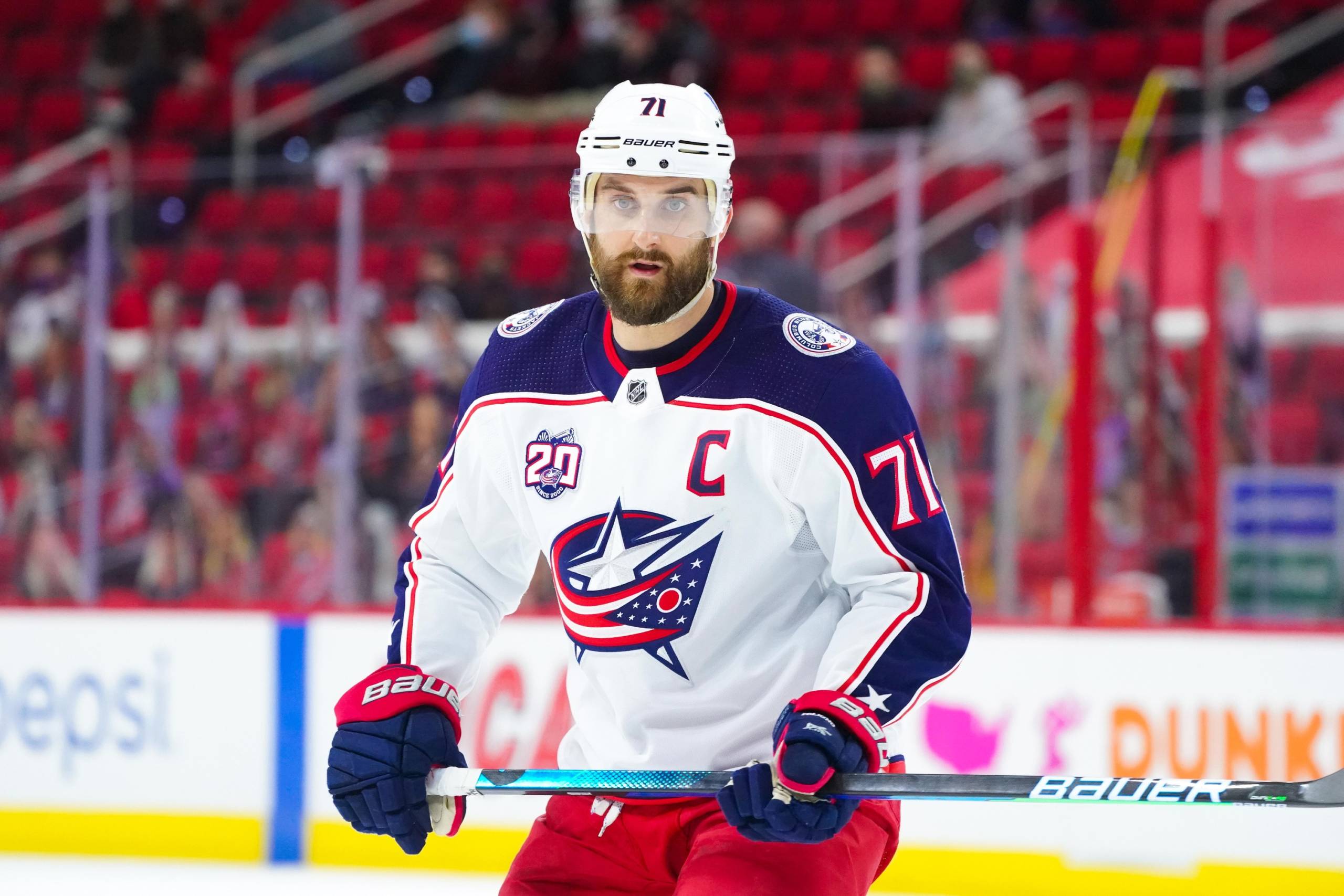 The Wild's historical penchant for making moves at the NHL trade deadline didn't extend to Bill Guerin's second season as the general manager. They stood pat this year as the deadline passed by. A combination of short- and long-term outlooks on the team deterred Guerin from trading away its bounty of assets.
Those assets include a draft pick in each round this upcoming year and a first-round pick in subsequent years beyond. For a team that isn't a sure-fire Stanley Cup contender this year, those picks still have tremendous long-term value, even with a team that has a young core and some prospects in the pipeline already. As with giving away picks for rentals, swapping current players to get a star just wasn't in the cards given the current roster makeup.
Guerin told reporters Monday that the team will go forward with the current roster and chemistry they have already developed. In an increasingly tight West Division playoff race, many of these players are truly playing for a long-term spot on the team or another NHL contract next season. The importance of playing well isn't just germane to the team's playoff hopes, but the individual interests of each player.
Plenty of trades did happen on Monday, though. Beyond not wanting to give up assets at all, why didn't the Wild make a single move? Largely, the asking price and quality of players available didn't match what Minnesota was willing to give up or what they needed.
Take Nick Foligno, for instance. The brother of Wild forward Marcus Foligno was mentioned in a recent article from The Athletic's Michael Russo as someone the Wild had interest before the deadline. The former Columbus Blue Jackets captain was traded to the Toronto Maple Leafs in a blockbuster deal.
Toronto had to spend a first-round pick and a fourth-round pick to get their hands on Nick Foligno. While he is a respected leader, he has 16 points in 42 games this season, and it's unlikely he'd be worth a first- and fourth-round pick to the Wild, a team in need of more than just one high-character player to get them to another level. Minnesota would have had to give away one of its two first-round picks this year, both likely coming late in the round, plus a fourth next season. That move could especially hamper a team that has demonstrated a desire to get younger throughout Guerin's tenure.
Adding a 33-year-old for that price proved too steep right now.
Faceoff specialist Luke Glendening of the Detroit Red Wings was also bandied about as a potential trade target. It was unlikely that the Wild would trade for him, but he was linked to many teams across the league because of his abilities in the faceoff circle. However, the Wild didn't acquire him because of fit. Glendening is not a top-six forward and has 11 points in 41 games this season, so adding him to a team chock-full of bottom-six centers didn't make much sense.
In addition to that, with Detroit's situation right now, they would want young, up-and-coming players or draft picks in return as they rebuild. Although Minnesota is not in the same situation as Detroit, they would be mistaken to part with some of the young players or draft picks in exchange for the franchise's short-term success.
It didn't make sense to make a move right now, given Guerin's vision of the team. Only time will tell what this roster can do down the stretch and into the postseason.