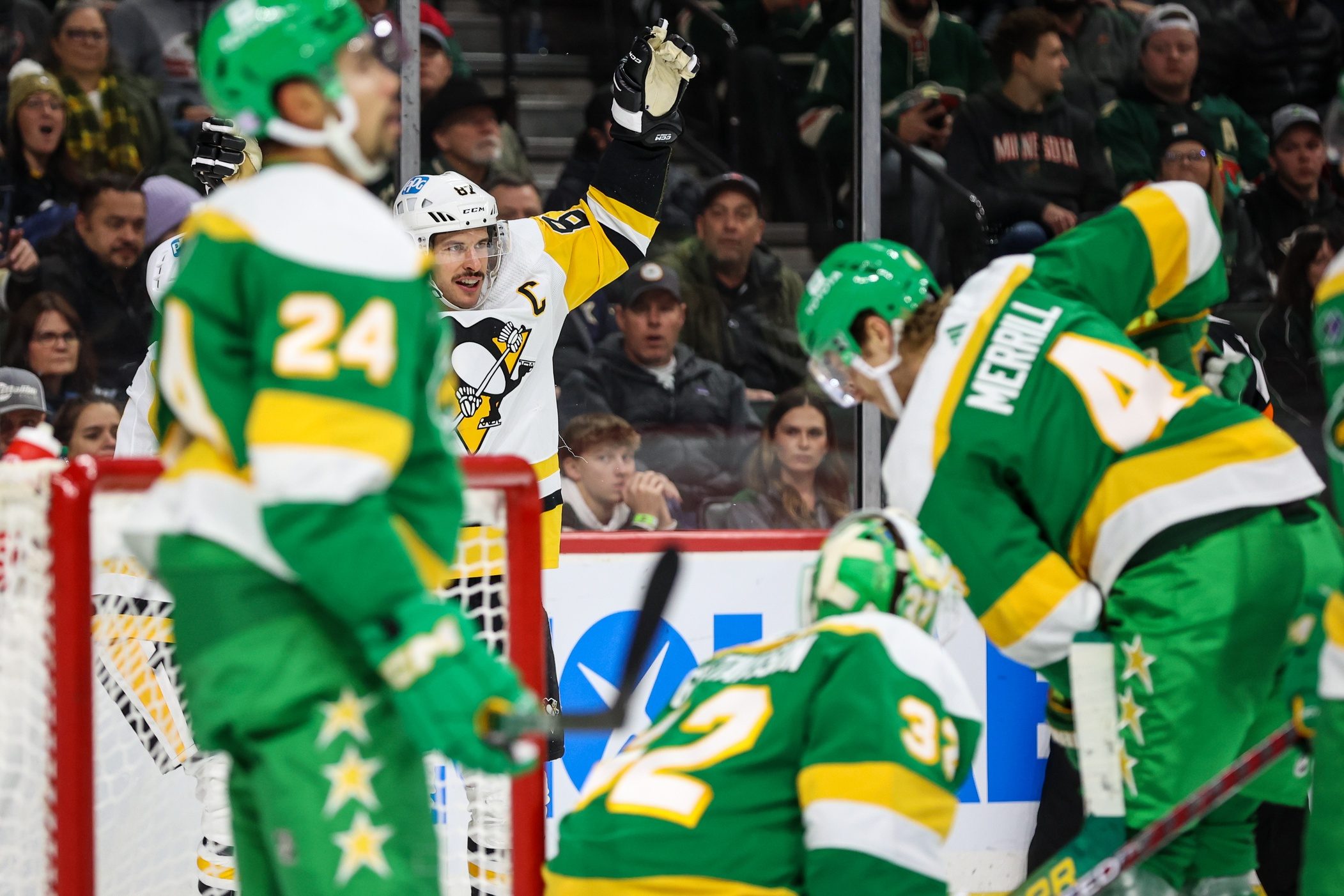 Over a month into the Minnesota Wild season, fans are scratching their heads over this squad. Who are they? What do they do? How do they win?
Say what you want about the Wild's history, but for most of it, they had a clear answer to that question. Under Jacques Lemaire and Mike Yeo, they were the boring, grind-it-out team that choked the neutral zone and hoped to get enough bounces to win 3-2. Then Bruce Boudreau took the helm and figured out how to turn that stifling defense into a solid counterattack.
Was it aesthetically pleasing? Almost never, but you knew what you were getting and knew there was a blueprint for winning. Then when Kirill Kaprizov arrived, the Wild became The Greatest Show On Turf... But On Ice. In those two years, only the Toronto Maple Leafs, Florida Panthers, and Colorado Avalanche scored more goals. For once, Minnesota was appointment television around the NHL.
But apparently, the State of Hockey got two seasons of fun-to-watch hockey out of 22 years, and that's quite enough. The disappointment of the Wild's 7-8-2 start isn't even that they're not scoring. It's that they're not... well, anything.
What is this team good at? What do they do? How do they win? So far, it's been either Kaprizov carries them or he doesn't. Four of their seven wins have involved Kaprizov scoring multiple points and in three of them, multiple goals. That makes them 3-6-2 on nights when their superstar isn't magical.
Every other identifying factor of last year's Wild team is gone. The comeback wins? Gone. They've won just one game where they entered the third period trailing. Their ability to fire up the home crowd, where they went 31-8-2 last year? Try two wins in eight tries, both victories against non-playoff teams. What about their vaunted depth? They appear lost without Ryan Hartman and Jordan Greenway, let alone able to backfill for Kevin Fiala's offseason departure.
The general manager and coach have expressed their displeasure with Minnesota trying to be the team they were last season. "We're just not a pretty team," Bill Guerin told The Athletic after the third game of the season in October, "We have some skill -- maybe not as much as some other teams -- so when we don't play hard, heavy, physical... we struggle. We're not doing that right now. I don't see it."
A month later, Dean Evason isn't seeing it, either. After dropping a winnable game at home to the lowly San Jose Sharks, he told the media, "I have no idea [why they're trying to make skilled plays], cause we're not that good. We're not that skilled. We're gritty, we're supposed to take pride in that."
Guerin and Evason are right that they're not that good offensively. The numbers speak for themselves. They entered Thursday's game 30th in the NHL in 5-on-5 offense. Their shot quality is poor, sitting at 24th in generating expected goals per hour.
But what else are they? In the Boring Old Days, the Wild could almost always be counted on to have a top defense. Minnesota's recovered from a disastrous first three games to climb back into the NHL's Top-10 in allowing expected goals at 5-on-5, but it's come against a mostly weak schedule.
What about the grittiness? There are gritty players like Joel Eriksson Ek, Mason Shaw, and Marcus Foligno, but they're 24th in hits per hour. Now, hits aren't the only measure of grit and are far from correlating to wins, but that doesn't strike anyone as particularly gritty. They're definitely not a disciplined team, as they've taken more minor penalties (61) than anyone but the Anaheim Ducks.
This isn't to say that the Wild don't have any strengths. Having a solid defensive structure is a good thing, even if it's not to the elite standard it used to be. Their power play is still in the top 10 of the NHL in terms of shot generation. Those are two things keeping them from the league's cellar.
But their blueprint for winning used to be clear and defined, and now it's a hodgepodge of things that don't synergize all that well together. Basically, they're hoping Kaprizov can carry the load, and if he can't, pump the brakes on the pace of the game and hope that Marc-Andre Fleury can hold up. And with Fleury hurt, that formula showed how solid it is against the Pittsburgh Penguins, a rare 2021-22 playoff team on their schedule thus far.
Minnesota knew they weren't getting the same team they had last season after losing Fiala. They may even have expected a step back. But Wild fans aren't seeing a mere step back. They're seeing a team that can't play like it wants to play and maybe doesn't even know who they are. As it stands, the team gives off the same sort of confusing vibes as they gave off in the Paul Fenton Era.
Maybe the team will return to a cohesive identity once Hartman and Greenway return. But it's entirely possible that having no identity is their identity this year. If that remains the case, it will translate into neither wins nor entertaining hockey, and that's a shame after two bright, brief, magical seasons.
All stats from Evolving Hockey and were accurate entering Nov. 17's games.