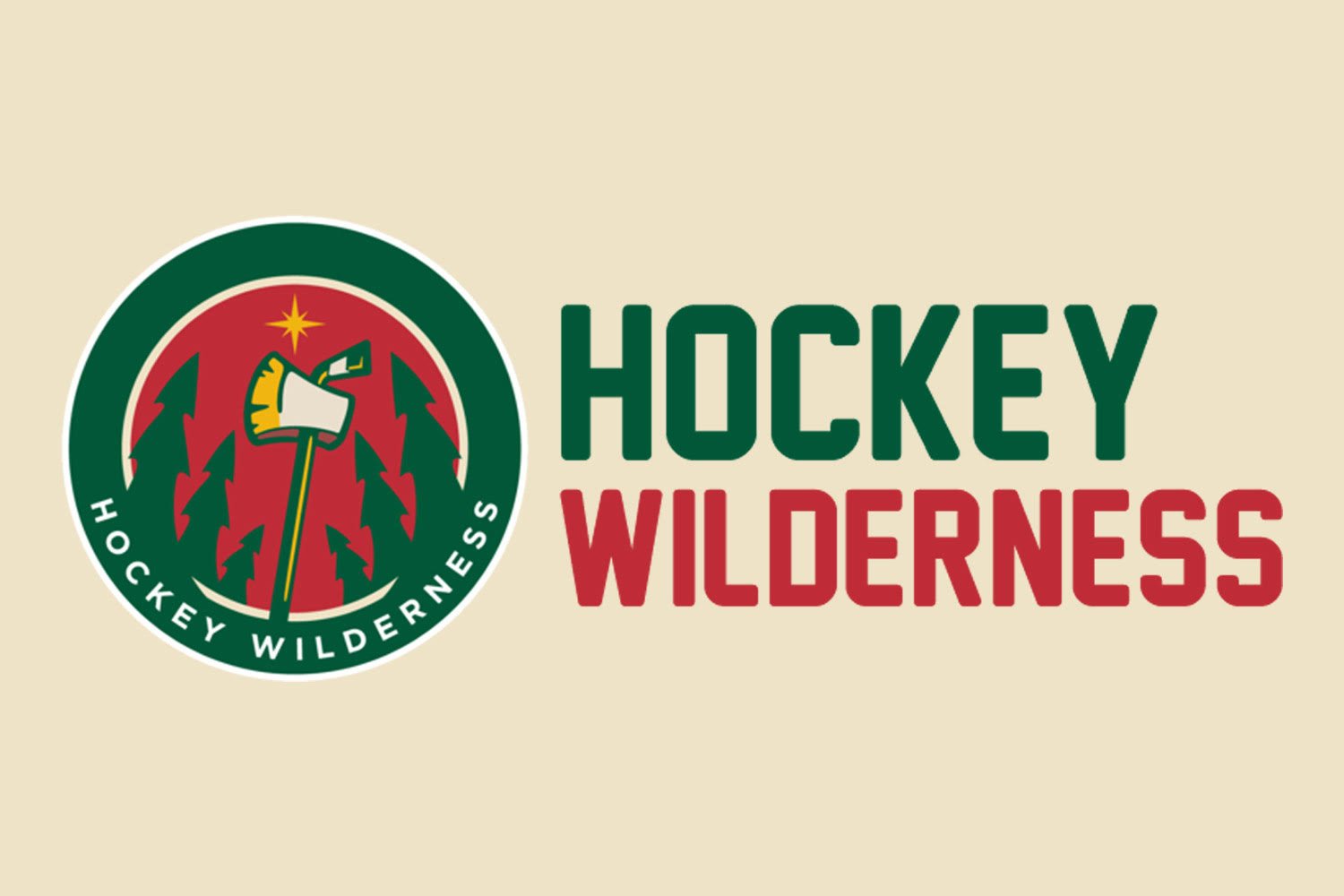 MINNESOTA WILD VS PITTSBURGH PENGUINS
7:00PM Central, Xcel Energy Center, St. Paul, Minnesota
TV: Fox Sports-North
Radio: KOOL 108.1
Streaming: Fox Sports Go app
Break out your measuring sticks! You know why? Because this is a total measuring stick game for the Wild, with the two-time defending Cup champs in town... Who doesn't love a good measuring stick game?
After a very passive effort against Vancouver on Tuesday, in which the Wild seemed to be waiting for something to happen all night, Bruce Boudreau apparently lit a fire under the backsides of his players on Thursday. The boys in green came out flying against the Islanders, registering the first ten shots of the game, potting three goals in the first ten minutes, and never allowing the Brooklynites to get within one goal. 
That game was great on the offensive end of the ice, but not so great in Minnesota's own end. So far this season, we've seen certain guys performing on certain nights, while others have forgotten to show up. We've seen good defense with no offense, bad defense with good offense, stellar goaltending at times, and mediocrity between the pipes at other times. Everything has to be clicking for the Wild to get a win tonight, but this is one of those games in which everybody on the team should be able to get up for the challenge. You know why? Because it's a measuring stick game, and everybody loves a good measuring stick game.
PITTSBURGH PENGUINS
It's been sort of an odd start for the Penguins, who hoisted their second consecutive Stanley Cup banner to the rafters of Yinzer's Hometown Paint Supply, Hardware, Bait and Tackle Store Arena (or whatever that place is called), the first team in 19 years to accomplish such a feat. Don't get me wrong, things are going just fine for Pittsburgh, as they've already piled up a nice little collection of points, with a 7-3-1 record through eleven games. But on nights that the Penguins have lost this season, they have LLLLLOOOOOOOOSSSSSSTTTT, allowing ten goals against the Blackhawks on October 5th and seven against the Lightning a week ago.
Though I'm never one to blame the goaltender, the common denominator in those two ugly losses was Antti Niemi, who was signed as a free agent to replace Marc-Andre Fleury in the offseason, but was waived and claimed by Florida after that abysmal Tampa Bay performance last week. Yes, I argued over the summer that the Wild should have signed Niemi. My bad!  
Pittsburgh had several departures over the offseason, with Fleury, Nick Bonino, Matt Cullen, Chris Kunitz, and Trevor Daley all departing, though the core remains intact. The biggest offseason additions were Ryan Reaves (to add some #gritz) and Niemi... We know how the latter turned out.  
File the following information under "Things That Surprise Nobody." Sidney Crosby, Evgeni Malkin, and Phil Kessel are in a three-way tie for the team lead in points, with eleven each. Sid has five goals and six assists, Phil has four and seven, and Geno has three and eight. These guys are, as Larry David would say, pretty… pretttttyyyyy… pretttttttttttyyyyyyyyy good. One of us, Jake Guentzel, is also off to a good start after becoming the darling of the '17 Playoffs, in which he had thirteen goals. He has three goals and four assists so far this season, so it doesn't look like there will be too much of a letdown for him, as is common for players who burst onto the scene as rookies.
Crosby is in a world of his own. If you've ever listened to Ryan Whitney's podcast, "Spittin' Chiclets," you've heard him talk about what it's like to play on a line with Sid, who Whitney openly credits with making him a very rich man. What he always found most incredible was the way Crosby could explain to his linemates what he planned to do on the ice, and then have it play out exactly as he intended. For example, Crosby would tell Whitney before a faceoff something like, "You go to this spot, and then I'm going to pass the puck to this guy, and then I'm going to get it back, and then put your stick down on the ice." Seconds later, Whitney would have a tap-in goal by standing next to the goalie and watching Crosby do exactly what he had just described. Having the highest hockey IQ on the planet—and also having the elite skill to execute exactly what he wants to do—is something that has existed harmoniously in only a handful of players in the history of hockey. We are witnessing greatness. 
The Penguins have won their last two, strangely both 2-1 overtime victories on home ice, with one coming against the Edmonton Connor McDavids and the other against the Winnipeg Patrik Laines. 
It's worth noting that Pittsburgh's fourth line center is named Greg McKegg, which coincidentally was also my alter ego at house parties in college.
STORYLINES
If you regularly read these Game Previews, you'll be aware that good ole' JDP is not shy to point out when he gets things right (or wrong… like Niemi). Why did I just go into third-person mode you ask? I have no idea. But I just want to bring your attention to this clip from the last Preview: "If [Kunin] keeps playing with this confidence and starts chipping in some goals, there will be some extremely tough decisions to make for the Wild brass whenever players like Nino Niederreiter and Charlie Coyle return to action."
Well, wouldn't you know? Kunin scored his first NHL goal later that night against the Islanders—an absolute beauty of a finish off the rush with Eric Staal—and Niederreiter's return is apparently on the horizon. Watching that goal again, Kunin's release is ridiculous.
The shot is a wrister, NOT a snapshot, yet it comes off Kunin's stick in almost the same amount of time as if he were one-timing it. Being able to receive a pass and get a hard, accurate shot on net in a split second is not something that the yeoman beer leaguer is able pull off… or most NHLers for that matter. This kid is effing good. Let's see if the goals start pouring in for him now.
In that last game, Minnesota's penalty kill was five-for-five and scored two goals. We should maybe take this success with a grain of salt, because New York's power play is the worst in the league, but this has been a really bad area for Minnesota this season. Even after that performance the Green 'n' Wheats have still killed off only 80% of opponents' manpower advantages, so it was a needed boost in that metric. Pittsburgh's power play is cooking at 27%, so the Wild will need a solid special teams effort again tonight.
As a former goalie, I've always said that five guys have to screw up before the puck gets to the netminder, so again, it's never the goalie's fault. BUT… Devan Dubnyk has to be better. Minnesota scored six goals Tuesday, so his performance didn't really matter, but what if the Wild had lost that game 4-3? Of the four against, it's not unfair to call three of the goals bad goals, including Nick Leddy's unscreened slapper (though this was deflected slightly), Anders Lee's shot from in close (this one was bad because Dubnyk opened himself up and completely overplayed the deke), and Mathew Barzal's garbage time bankshot from the goal line. Some of his struggles should be blamed on the defense, no doubt, as Dubnyk is a blocking goalie in every sense. He relies on his size and playing percentages by being in the right position to stop shots from the perimeter, so if things break down, some pucks will get behind him, even when he's playing well. The ugly, weird, and fluky goals need to get curtailed quickly, though, because the Wild won't score six goals every night.
LOVED seeing the Granlund to Zucker dish for a tap-in in the opening minutes. It was classic Granny—refusing to make the play everybody thinks he's going to make, and instead making the right play—and was very reminiscent of the chemistry we saw from this pair when they were at their best last season. Continuing this type of play is imperative for Minnesota's success moving forward.
Also, here's something I noticed this morning:
From JDP/Hockey Wilderness on September 29th:
From Wild.com on October 26th:
THAT'S MY PUN HEADLINE! GIVE IT BACK!
Congrats to the Zuckers on the birth of baby Hendrix.
INJURIES
NO—Parise, Coyle, probably Niederreiter. SOON—Niederreiter, who Boudreau told media is a "game-time decision" tonight. I kind of doubt it, but we'll see. High ankle sprains can linger.
Defensemen Justin Schultz and Matt Hunwick are both concussed for Pittsburgh.
The Gamethread will post at 6:30PM (actually at 6:30 this time—sorry we were late for the last one). The projected lineups are below, thanks to DailyFaceoff.com. Thanks for reading!