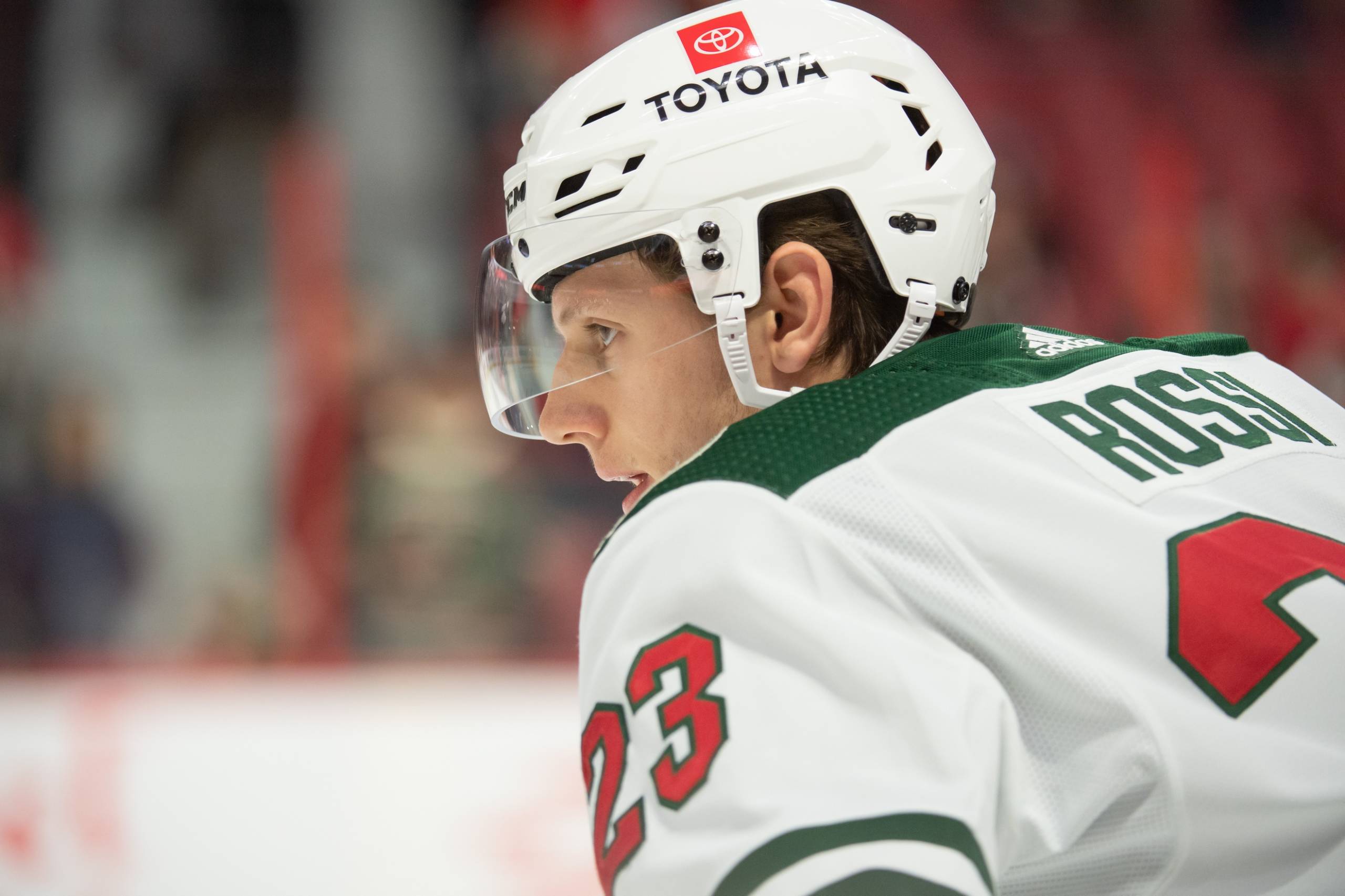 The Minnesota Wild's 2009-10 season was hardly memorable. Mikko Koivu led them in scoring with 71 points. Andrew Brunette and Guillaume Latendresse tied for the team lead with 25 goals. And a 37-year-old Owen Nolan was playing out the string of his career in a Wild uniform. They had an odd mix of players from the original rosters that had surprising success (Brunette, Antti Miettinen); a potentially exciting new core (Koivu and Brent Burns); and top picks who didn't pan out (James Sheppard, Benoit Pouliot, and Cam Barker).
Minnesota finished 38-36-8 that year, good for 84 points and fourth in the old Northwest Conference. They would miss the playoffs for the second straight season. The Wild hired Todd Richards to replace Jacques Lemaire that year, and they would fire him after the 2010-11 season. The only reason the 2009-10 season was notable is that Minnesota's sellout streak ended that year.
The sellout streak was mostly a technicality. The Wild were giving away tickets to keep it alive. Any fan who attended a game that year would see swaths of empty seats in the upper reaches of the Xcel Energy Center. The X hardly had the atmosphere it did when Minnesota surprisingly reached the Western Conference Finals during the 2002-03 season. That energy lasted long after that improbable run, but Marian Gaborik left before the 2009-10 season, and the X became an echo chamber.
The Wild should have bottomed out to try and get a top pick in the 2010 draft. Instead, they put together a scrappy team that lacked enough talent to make the playoffs. The Wild played hard every night, but Martin Havlat wasn't Gaborik. They would have had to have gotten significantly more out of Sheppard, Pouliot, and Barker to compete with the best teams in the West. Minnesota should have used that year to evaluate what they had in their young players, sold off any spare parts they could have, and undergo a reset. Instead, they pressed to try and make the playoffs with an inferior roster.
Unfortunately, they may be making a similar mistake this year.
In July 2012, the Wild signed Zach Parise and Ryan Suter to inject some life into the building. However, they only have two second-round exits to show for it, and the NHL has punished them for trying to circumvent the salary cap. Minnesota likely won't go on a playoff run until their cap penalties lessen in three years unless Kirill Kaprizov goes a historic run and [italics] their goaltender stands on his head. However, they can use this time effectively by evaluating what they have in their young players, effectively keeping one eye on the future while getting by in the present.
However, the Wild appear hell-bent on squeezing out wins with a roster that isn't as talented as it was last year. The 2020-21 season was cathartic for anyone who watched this team fail to reach 90 points in the past three seasons. But Minnesota appears to be chasing that 113-point team from last year, just as many early Wild teams chased their improbable playoff run in 2002-03.
Minnesota is trying to conquer the quixotic task of being a 100-point team on the Buffalo Sabres' budget from last year. They can't be the team they were last year after they chose to move on from Kevin Fiala in the offseason. They've been a one-line team for most of the season, and that line lacks a true No. 1 center. They will likely have to play Barry Trotz hockey to go anywhere this year.
Trading for Ryan Reaves, manipulating Marco Rossi's service time, and playing Jon Merrill over Calen Addison may help them steal a couple of wins in the regular season. But what's the value in sneaking into the playoffs and losing in the first round? Experience for the young players, assuming they're there to experience it.
Removing Fiala from Boldy's line was always going to affect Boldy. Not only do the Wild lack a bona fide No. 2 center to play with Boldy, assuming Dean Evason keeps Joel Eriksson Ek on the third line. But Fiala took some attention away from Boldy because of his scoring ability. The duo was effective. Fiala had 33 goals and 85 points last year; Boldy had 15 goals and 39 points in 45 games.
Boldly, 21, is arguably Minnesota's most underappreciated young player. He can drive winning when Kaprizov is off the ice, but he needs a running mate. Boldy is important enough to the Wild's future that they should have prioritized that, even if it meant including Matt Dumba in a trade for a forward. However, the Wild likely wanted to wait until Addison was ready to replace Dumba before moving on from him.
Regardless, they have started to healthy-scratch Addison, who's in the middle of adapting to the NHL. Addison is an offensively-capable player with defensive shortcomings, which could cost the Wild in a close game. However, risking a regular-season loss is worth it to ensure Addison gets enough ice time to develop.
Finally, Rossi has been absent during Minnesota's most recent win streak. He could be seen as an addition by subtraction; Sam Steel and Freddy Gaudreau are more dependable players. However, Rossi represents the Wild's best chance at developing a genuine No. 1 center to put on Kaprizov's line. Rossi can still become a great player after a slow start, but Minnesota's development plan isn't working. Winning without Rossi could become a pyrrhic victory.
The Wild needs affordable talent, given that they will be in cap hell for the foreseeable future. They should be more focused on player development right now because their odds of replicating last season's success are slim. Minnesota will also have to determine who to spend on once the league lifts the penalties from the Parise-Suter buyouts. Nobody needs a reminder of how expensive contracts can hamstring an organization.
Minnesota is in a better position than it was in 2009-10. They're more likely to make the playoffs, and Boldy, Rossi, and Addison are better players than Pouliot, Sheppard, and Barker. But they have to be wary of making the same mistake they did when trying to extend the sellout streak. The Wild aren't the 100-point team they once were. Failing to develop their stars will land them in a perpetual state of mediocrity, which no team can spend their way out of. The Wild are at a crossroads, and while history does not repeat itself, it will rhyme if they let it.