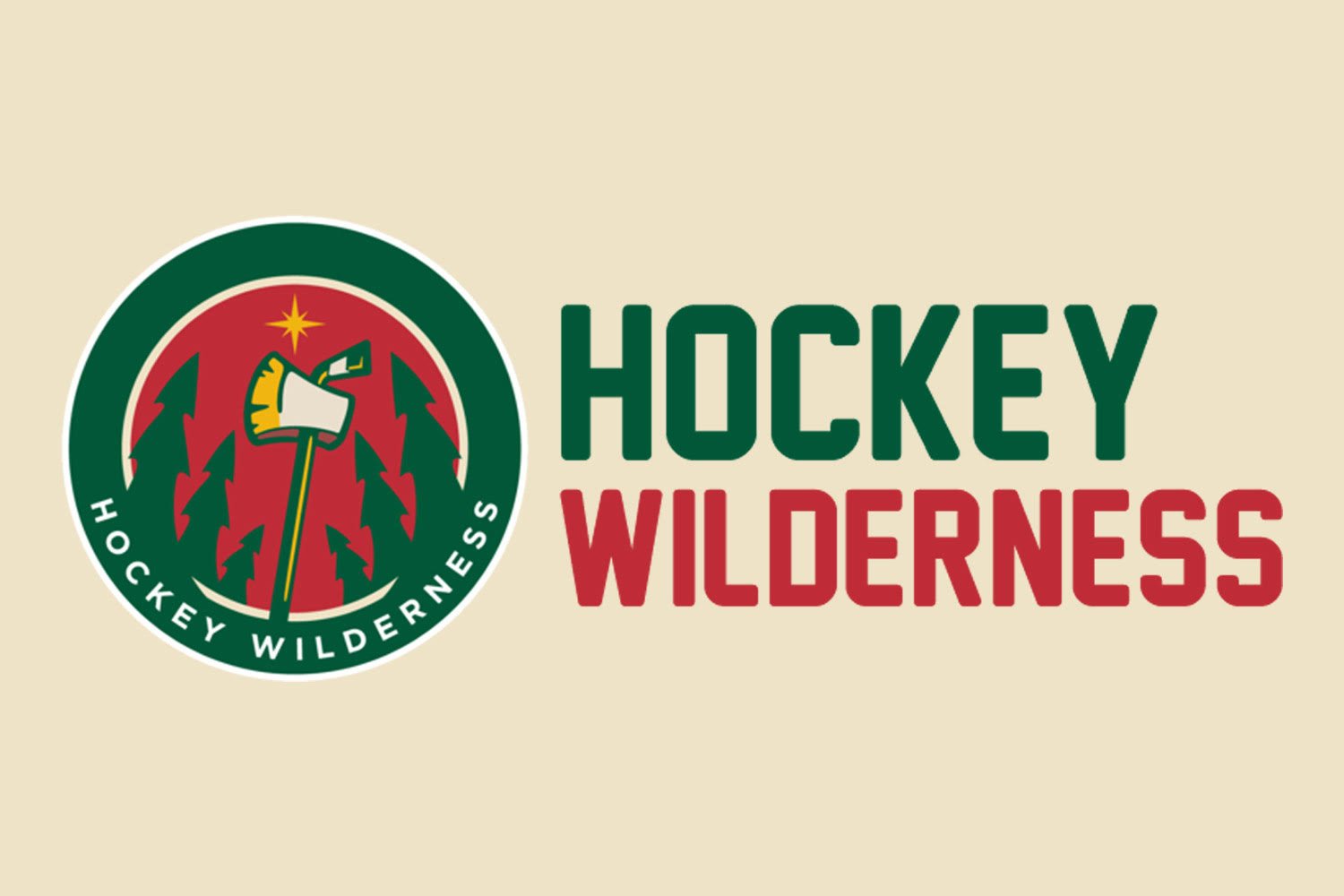 MINNESOTA WILD AT DALLAS STARS
7:00PM Central, American Airlines Center, Dallas, Texas
TV: Fox Sports-North
Radio: KFAN 100.3 and affiliates
Streaming: Fox Sports Go app
It's a big game in the Big D! They say things are generally larger in the state of Texas, and tonight's matchup between the Wild and its divisional rival Dallas Stars certainly fits that mold.
With Minnesota's enormous and very convincing win over the Western Conference's best team now in the rearview, the Wild has no time to bask in the glow of that victory. Instead, it has to go right back to work tonight in an absolutely crucial Central Division game. With last night's win, Minnesota leapfrogged over Colorado to give itself a one-point lead on the Avs for fifth place in the division and the last Wild Card spot. Tonight, another regulation win would mean that the Wild will also jump over the Stars for fourth place in the division and the top Wild Card spot.
With things as compressed as they have been all season in this stacked division, making any progress in the standings has felt borderline impossible at times. So the fact that Minnesota now has a chance to move up two spots in two nights should be enough motivation for the players to fight through the fatigue of having played last night and traveled. As Bruce Boudreau said in his post-game press conference, the team hasn't been "overtaxed" with games lately, so there's no reason we shouldn't once again see the Wild's 'A' game. The Wild blitzed a tired team last night in the early stages, making Vegas look lost and eliminating any chance of recovery by the VGK's. Dallas will certainly try to employ a similar tactic on Minnesota tonight.
What's scary is that with the team healthy and having won a couple games in a row, it feels like there might once again be a little bit of belief growing in the State of Hockey. But cut that crap out, Wilderness! Have we learned nothing about what believing in Minnesota sports teams ultimately does to us?!
DALLAS STARS
This is a completely different Dallas Stars team under new…ish… Head Coach Ken Hitchcock than it was under Lindy Ruff. Dallas finished the '16-'17 campaign six points out of a playoff spot and with a -39 goal differential on the year. The current iteration has rebounded and is back in the playoff hunt, while having scored 21 more goals than it has allowed. Hitchcock and his detail-oriented defensive schemes are largely deserving of the credit for the turnaround.
But while Hitchcock's systemic approach has been the driving force of the team's improvement, plenty of its success also has to do with the offseason addition of 6' 7" Ben Bishop to tend goal. After watching a super leaky tandem of Kari Lehtonen and Antti Niemi flail away in goal last season, GM Jim Nill resuscitated his team by signing a solid and steady netminder to come in and calm things down. Bishop has done just that for most of the season, but Minnesota catches a huge break tonight, because Bishop is out for this game. While backing up in Arizona on Thursday, Bishop was bizarrely hit in the face with the puck on the bench. He is expected to return Monday.
That means the Wild gets Lehtonen-Too-Many-Goals instead. Lehtonen has actually been much better this year, with a 2.31 GAA in 13 games, but still… I like our chances way better against him as opposed to Bishop. 
Up front, the team's offensive production bus is still very much driven by its big two, Jamie Benn and Tyler Seguin, who have 44 and 47 points respectively, and have each crossed the twenty-goal threshold for the fifth consecutive season. But the offense has been greatly augmented by Dallas's under-the-radar grab of Alex Radulov at the end of the summer, as the enigmatic Russian has quietly surpassed both Benn and Seguin in the scoring race with 48 points. So, Dallas's big two has now essentially morphed into a big three, and that's not good for opposing teams.
With Radulov ahead of both Seguin and Benn in scoring, he must lead Dallas in that category, right? Wrong! It's offensive defenseman John Klingberg, who has 49 (!) points from the blueline leading in that category. In fact, the smooth-skating Swede (why are all Swedes so smooth?) leads all NHL defensemen in points on the season, and is suddenly garnering attention in the Norris Trophy conversation.
STORYLINES
The last time these two teams faced each other, Hitchcock stacked Benn and Seguin together on the top line. Boudreau, holding the home-ice advantage of having last change that night, countered throughout the evening with Mikko Koivu's line, backed by Ryan Suter and Jared Spurgeon. The second defensive pairing of Jonas Brodin and Matt Dumba was tasked with shutting down Radulov, and the tactic worked to perfection, as the Wild came away with an impressive 4-2 victory. Tonight, Hitchcock is expected to double-down on that strategy by adding Radulov to the top line with Benn and Seguin. It's safe to say that shutting down that trio will be paramount for Boudreau's squad.
It was mentioned in yesterday's Preview that we had seen a flash of the elusive "Beast Mode" version of Charlie Coyle in Minnesota's game against Columbus on Tuesday. We definitely saw another such flash last night. Coyle had a very near miss on a great play off the left halfwall towards the end of the first period. Moments later, he scored his second goal in two games off of the ensuing faceoff, as Joel Eriksson Ek went straight to the net and set a perfect screen. THIS! THIS is the Charlie Coyle we've been hoping to see all season! He seriously looks like he has flipped a switch the last couple of games and re-found what we have seen from him in past moments of brilliance. Could we see yet another Beast Mode burst against Dallas?
What more can we say about Eric Staal? The Wild's lone All-Star representative, who leads the team in goals (22) and scoring (46 points), is playing so well that he doesn't even need to put the puck in the net to be awarded goals, as was the case last night when he was hooked by David Perron with Vegas's net empty. It's weird, but for some reason there's this sense that he'll eventually fall off, and yet at 33 years old, he continues to be the one player on the Wild that has brought consistent offensive production for the entire season. Again, what a signing by Chuck Fletcher two offseasons ago.
Staal's first of two goals last night came on the power play off of a perfect pass through the seam by Mike Reilly. Reilly looked confident and skilled in his first game since January 10th, the last time he wasn't scratched. Reilly brings a completely different offensive dynamic from the blueline compared to Gustav Olofsson. The two continue to compete for the sixth spot on the blueline, and both continue to perform very well when given the opportunity.
INJURIES
Minnesota is healthy [KNOCK ON WOOD!].
For Dallas, in addition to Bishop missing tonight's game, our old friend Martin "The Big Handsy" Hanzal is out with a lower body injury, as is Marc Methot. Unfortunately, it sounds like that pesky Frenchman, Antoine Roussel, is returning from illness, per Rotoworld. I hate that guy!
The Gamethread will post at 6:30PM Central. Below are the projected lineups, thanks to DailyFaceoff.com. Thanks for reading!