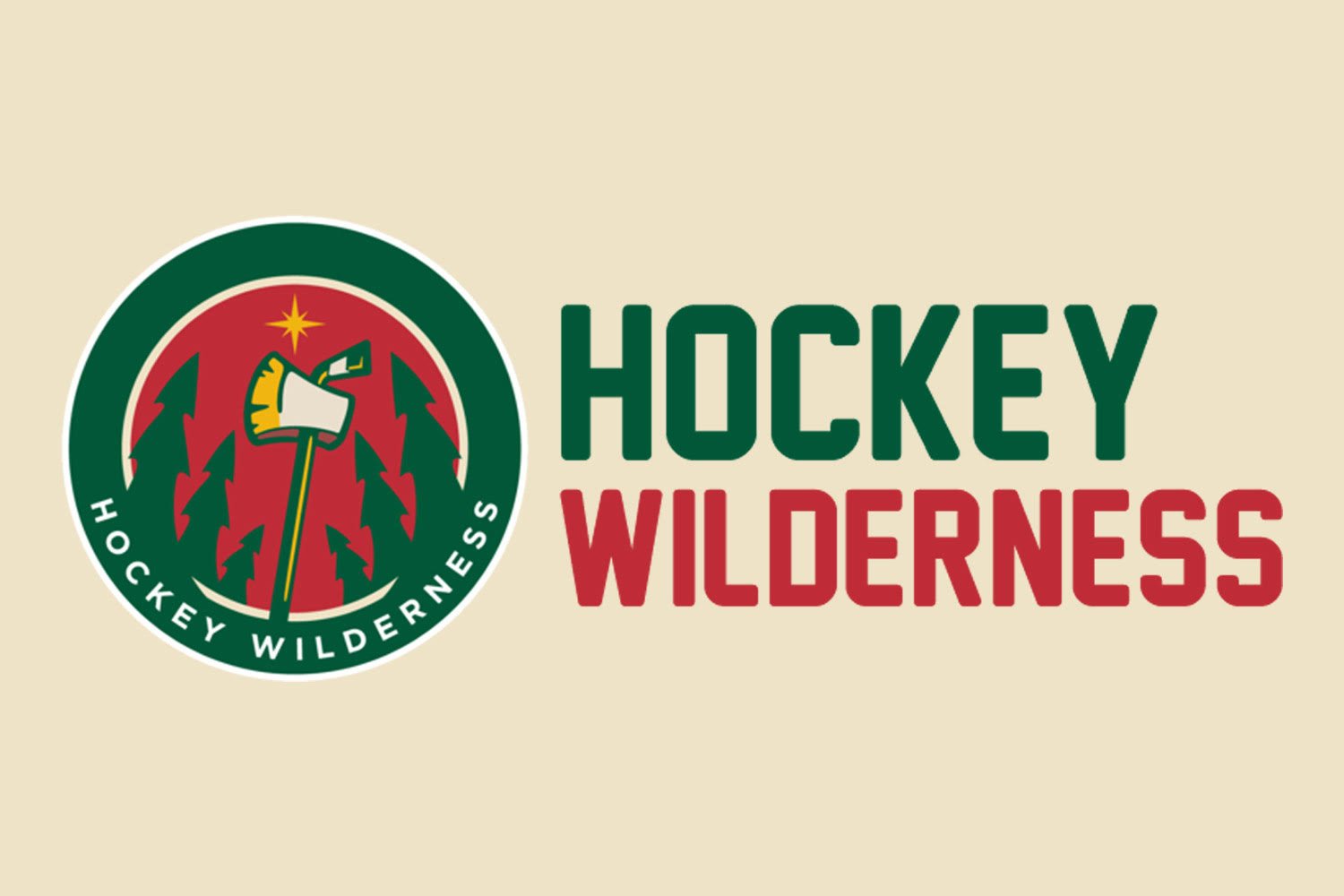 After one of the more active offseasons for the Wild, active in the sense that the coaching staff has received a major overhaul. The addition of Bruce Boudreau really sent a jolt through the State of Hockey. As the dominoes fell, some assistants were let go, and some new blood was brought in. 
Darryl Sydor was hired on by the Houston Aeros as the assistant coach to Mike Yeo. When Yeo was promoted to the Wild for the 2011-12 season, so too was Sydor. When Yeo was let go late last winter, blame started falling down the ranks, and Sydor was ultimately cut. Boudreau wasted little time in filling out the position.
When Scott Stevens was hired on a lot of accolades swirled around about his storied career. A playing career that spanned over 2 decades, but his history as a coach in the NHL is a story that only goes back to the 2012-13 season. Stevens debuted on as an assistant coach with the New Jersey Devils and was part of a goofy experiment where he became co-head coach along with Adam Oates for a good part of the 2014-15 season.
So we have this new coaching staff, but what can we expect of them? How did the defense get deployed during Stevens tenure in Jersey? We touched on the Stevens angle a bit yesterday, so today we dive a little deeper. In analyzing the players Stevens had to work with in his final season with New Jersey, and finding the "best-fit" equivalent with the Wild, maybe we can glean a little bit into 2016-17 and get a sneak peak at what the defense could look like this season.
In the 2014-15 season for the Devils, the Andrew Greene and Adam Larsson line played 14.89% of the even strength minutes, while Greene and Damon Severson played 10.37% of the even strength minutes. In some capacity, Greene was on the ice for over 25% of the even strength minutes. Not to worry Ryan Suter minute watchers. Although Greene finished the 2014-15 season first among the Devils skaters in time on ice, his 23:33 average is well below what Suter is used to logging in any given game.
While Stevens top defensive pairings show a lot of responsibility for Greene, the bottom 4 taper off dramatically in use. Jon Merrill and Marek Zidlicky drew 9.48% of the even strength ice time, while combos of Merrill and Severson drew only 4.8%, Eric Gelinas and Zidlicky with 4.35%, and Mark Fraser and Gelinas with 3.81% of the time. 
Greene is a solid, puck-moving defenseman who eats up big minutes and is good with our without the puck, but isn't terribly consistent in his production. Let's just call him Ryan Suter. Adam Larsson plays a good all-around game and has a great shot from the point but isn't terribly physical (despite his larger frame) so lets call him Jared Spurgeon, without the need to stand on a phone book to see over the counter.
Damon Severson has a booming shot to go with his physical play and all-around game but has had consistency issues and needs to get better in his own zone. Let's call him Matt Dumba. Jon Merrill is a bigger puck moving defensmen but hasn't been a big producer on the offensive side of the puck. He can represent Jonas Brodin.
Marek Zidlicky has shown he can be a big offensive threat at even strength or the power play, but his size and decision making have held him back. Mike Reilly might not have the NHL experience, but measures up close enough for our purposes.
Eric Gelinas has a bigger frame and a monster shot, but doesn't use his size defensively to be as effective as he could be. Marco Scandella fills in here decently and although Marco is better defensively, he still has his struggles with speedy wingers. Mark Fraser plays a physical game, using his size to push players off pucks while playing a safe defensive game but doesn't play the offensive side much. Nate Prosser has a little more offensive ability, and defensively plays an efficient game. Not a match made in heaven admittedly, but will have to do. Christian Folin could slot in here as well in the fact that both he and Fraser have something to prove yet at the NHL.
Ignoring silly things like left shot vs right shot defenseman, let's plug our Wild players into a "Stevens system" and see what line combinations we might come up with in this exercise.
Suter (L) - Spurgeon ®
Suter (L) - Dumba ®
Brodin (L) - Reilly (L)
Brodin (L) - Dumba ®
Scandella (L) - Reilly (L)
Folin ®/Prosser ® - Scandella (L)
Nothing terribly shocking about that first line. Last season the Wild fielded the Suter - Spurgeon pairing for a bit over 28% of the even strength minutes. Interestingly enough, Suter's second D partner in this exercise lands with Matt Dumba, which played out the same for Suter here last season with the Suter - Dumba pairing seeing 3.47% of the even strength minutes.
The Suter - Dumba pairing has always been interesting to me as it gives you a combination of Suter's steady, responsible defense to go with Dumba's physical presence and cannon of a shot. With Suter a threat to float wristers into the paint, or the threat of Dumba punching a puck-sized hole through you, they could be a powerful combination in the offensive side of the game. Dumba's defensive lapses might wash out with Suter on the ice, and if Boudreau is encouraging D to jump into the rush Dumba's speed becomes a huge weapon for the Wild.
Pairing Brodin with Dumba is another line combination we saw quite a bit of even strength minutes on last season. Grabbing just over 8% of the time, the pairing bore some fruit, but wasn't nearly as splashy as one might like. Brodin is no offensive powerhouse, but he's great at slowing down an opponents rush and his active stick lends itself to any defensive system. If Dumba has tightened up his defensive game this combo could be extremely tough against in all 3 zones, even if Brodin isn't much of an offensive threat.
Pairing Reilly with Brodin however would seem to raise more questions than answers. The Wild did experiment with this pair last season, getting a puny 1.12% of the even strength minutes. It would put 2 lefties on the same line, but that does open Brodin up to play on the right side more as he's been apt to do. Reilly provides an offensive spark to the combination, but he's still young and very raw. His game taking a big step in its development could create a perfect storm here, but lets not get ahead of ourselves either, Reilly has lots of room to grow, especially in his defensive zone.
The Scandella - Reilly pairing seems a bit goofy just looking at it. With 2 lefties, neither of which with a glutton of experience playing on their off-hand side, you have to chalk this one up to the random nature of this experiment. Could it work? Reilly certainly has the speed to get back on defense and help Scandella if he's getting burned by a speedy forward. Scandella also offers up his size in this pair to protect the net while a smaller Reilly can zip around behind the goal line putting pressure on the opposition. The line would be a tough sell though. Once again we're placed in a situation looking for the young upstart to take a big step forward in his game and on top of that you need to convince one of these guys to learn their off-hand side of the ice. This pairing got a sniff for 1⁄2 of a percentage point in even strength time on ice last season.
The option with Folin/Prosser - Scandella is another that got a little more than a sniff. Folin and Scandella paired up for 2.13% of the even strength minutes last season, while Prosser and Scandella racked up 4.71% of the time. Folin's size is a big asset on this combination, and he tends to be a good puck moving defender. With the experience brought through Scandella, if the pair can dislodge a puck from an attacking forward together they can find a nice break-out pass and push the play back up ice. The real question would be with consistency. With Prosser on the pair though you probably get a steadier level of play, in that you know exactly what Prosser brings to the table, he doesn't deviate too far off his averages. The offensive upside is probably a little grander with Folin over Prosser though, so the only real question left is who is in the dog house on any given night.
Of course, none of this takes in to account a guy like Gustav Olofsson who has a nice all around game and with a little more growth could slot in on the left side of any of these potential pairings. Goose really just needs to develop, and stay healthy.
Really though, all this analyzing means nothing in the end. Coaches tendencies can change on a moments notice. While Scott Stevens will be the one coaching up the blue line for the Wild and will have plenty of weight behind his opinions for pairings, the ultimate decision really comes down to the head coach, Bruce Boudreau. Looking at it through a different set of eyes though, in the end we might not notice too much change in how the Wild defense lines up, personnel wise.
Data provided for by Dobber Hockey