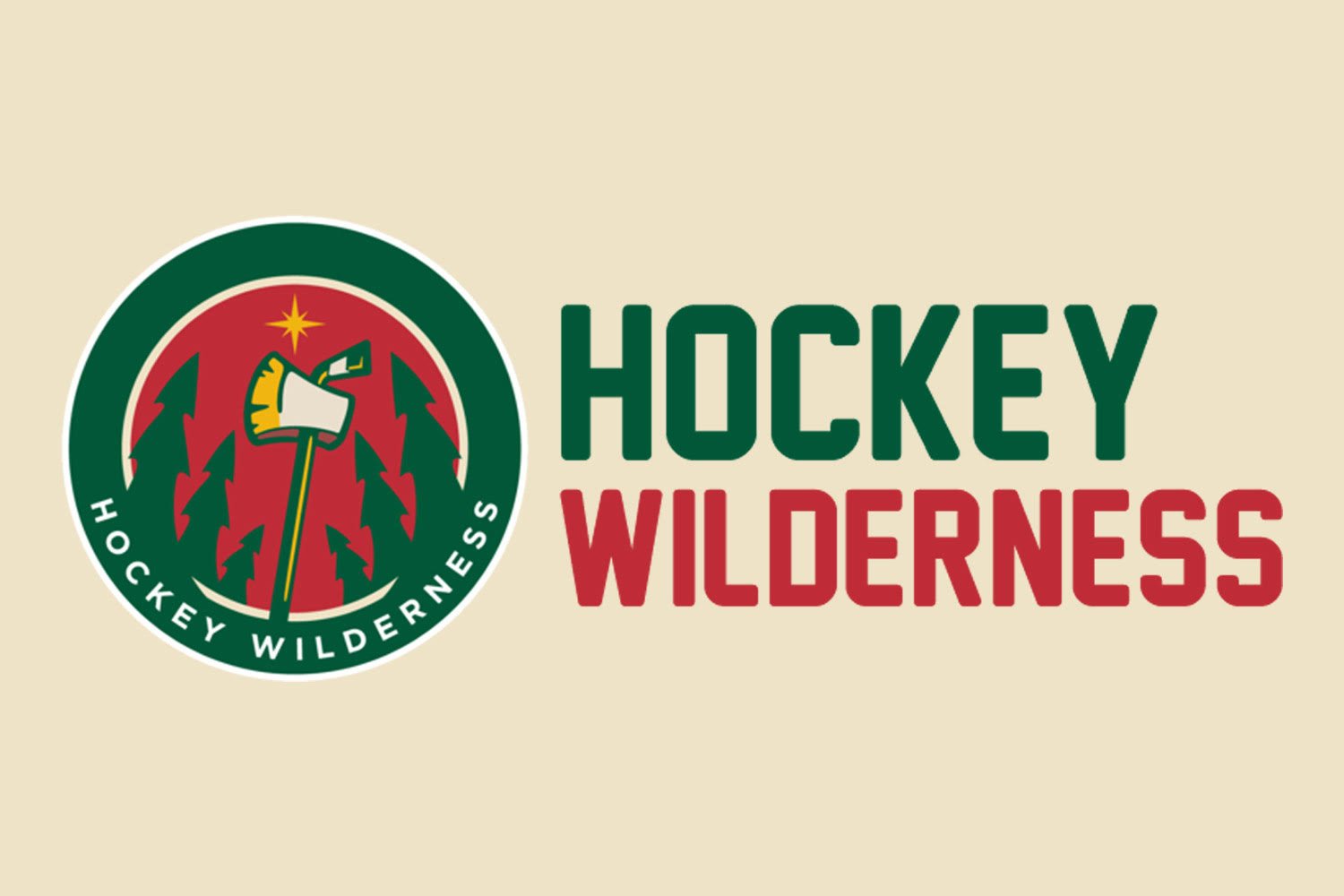 Martin Hanzal is a very good hockey player.
But he is quite an unremarkable player.
He doesn't wow you with a powerful shot or sublime puck skills. He doesn't take over games with his speed. He doesn't say things to the media that draw attention to himself or rock the boat.
Based on those things, you wouldn't think that Hanzal managed to be incredibly polarizing in his 7 weeks in a Minnesota Wild uniform.
But he was.
The Wild paid a massive price for Hanzal in late February, trading three high draft picks- including this year's first-rounder- to rent Hanzal's services. Their goal was to turn their depth down the middle from a non-liability to a strength. With Hanzal, Minnesota sported 3 large centermen, leaving the speedy Erik Haula free to do damage on their fourth-line.
And on the surface, Hanzal appeared to do very well. In 20 games, Hanzal registered 4 goals and 13 points- an unremarkable, but solid 53-point pace. He was strong in the faceoff circle, and Minnesota controlled a whopping 59% of shot attempts at 5-on-5 with him on the ice.
So, wait. Why was he so polarizing?
Because Minnesota started losing. After winning their first two games following the trade, the Wild lost 3 of their next 15 games. Their fortunes didn't improve once the playoffs came around, as Jake Allen St. Louis eliminated Minnesota in 5 games.
Since correlation always equals causation, Hanzal got the blame. But with decent point production and strong underlying numbers, what was Hanzal doing to derail the Wild?
Here's the thing: No one had a good answer for this. So they took something superficial and blew it way out of proportion. "Hanzal slowed them down!" became the rallying cry. The idea was, Hanzal bumped speedier players out of their proper roles, which ground the Wild's transition game to a halt.
This was, of course, ridiculous. Yes, Hanzal's acquisition meant less ice time for Haula. But his minutes per game went from 14:20 before the trade to 12:42 after it.
Did 2 fewer minutes of Erik Haula really turn Minnesota from being a fast team to a slow team? Does anyone honestly think this?
Not to mention that the center Hanzal actually removed from the lineup was Tyler Graovac. Graovac had all of Hanzal's foot-speed limitations, but none of Hanzal's abilities. Put it this way- Hanzal wasn't exactly sending Connor McDavid out of the lineup.
So Hanzal got a bad rap in St. Paul's media circles (and, in turn, the fan base), and it was for no good reason. Fortunately, the decision-makers in Minnesota saw things clearly. When baited to criticize Hanzal before Game 4, Bruce Boudreau stated "He's done exactly what we wanted him to do.... He can play for my team anytime."
At Chuck Fletcher's end-of-year press conference, he was asked if he had any regrets over the trade. Despite the results, Fletcher was immediately dismissive of the notion there was anything to regret. "Oh, gosh, no," were his exact words.
And yet, there's very little chance Minnesota will retain Hanzal's services into next season.
Hanzal will enter free agency as perhaps the most attractive option at center. Ligament tears make Joe Thornton- the clear-cut #1 UFA center- a risky play for next season. Suddenly, Hanzal is atop the field, challenged by only... Nick Bonino? Mike Fisher?
As we saw at the trade deadline, there's always going to be a market for centers. Frans Nielsen earned over $5 million per year on the open market. David Backes hit the $6 million mark.
Hanzal's 39 points were less than both those players had in their walk-years, but scarcity and size means Hanzal should be able to secure $4.5 million (or more) over 4-to-5 years.
It's hard to see Minnesota being able to afford that. The team has two big-time RFAs to sign in Mikael Granlund (their leading scorer) and Nino Niederreiter (a two-way beast). They'll likely command deals in excess of $5 million per season. That's a sizable chunk of Minnesota's $11 million in salary cap breathing room.
That's $1 million (at best) for 5 or 6 players. They'll probably need to move the salaries of Jason Pominville and/or Marco Scandella just to be able to fill out their roster.
But even though Hanzal is past the age of 30, it could still make sense for Minnesota to do what is necessary to keep him.
The first argument here is to ensure the Wild enter next season with the impressive depth down the middle they had down the stretch. As things stand, the only established NHL centers the Wild have under contract are Eric Staal and Mikko Koivu. Adding Hanzal gives Minnesota 3 6'3"+ centers who can control play while providing offense.
There would likely be consternation over the Wild signing Hanzal long-term, under the premise that Hanzal would be "blocking" Minnesota's prospects. But that doesn't hold very much water.
First of all, Minnesota's window to win the Cup with a core of (not old and decrepit versions of) Zach Parise and Ryan Suter is closing. Unless it involves something extreme (like a Martin Erat for Filip Forsberg-type trade), Fletcher has to prioritize winning in, say, the next 2 years above all else.
Not to mention, the veteran centers in Minnesota might start filtering out of St. Paul. Haula is an RFA, and there's little room for him to return. Next season will be the last year of Koivu's contract. Would he be willing to remain in Minnesota with a pay cut? Staal has just 2 seasons left on his contract as well.
And as good as Minnesota's top-tier of prospects are, it remains to be seen if they can replace those players. Joel Eriksson Ek is a good bet to be a productive NHL center, but other than him? It gets iffy.
Alex Tuch, Jordan Greenway, and Kirill Kaprizov are going to be wingers. Which leaves Luke Kunin. Kunin was drafted with the expectation of being a center, but that perhaps is changing. While Kunin played down the middle for Team USA at the World Junior Championships, he excelled along the wing at the University of Wisconsin. There's a real chance that, like Granlund, Kunin's game would translate best to the wing.
That means soon as next summer, Minnesota may have just Staal and Eriksson Ek down the middle.
Minnesota may not be able to keep Martin Hanzal. And if they don't, it's probably not the end of the world. But if they don't keep him, they'll need someone to solidify the middle of the ice for them.
And Hanzal, while not being flashy or remarkable, did that. Unless Minnesota can find a way to bring in an elite centerman into the fold, they probably won't upgrade over Hanzal, either. So given all that, if they find themselves on July 1st without a unicorn star center, then they could do a lot worse than bite the bullet and bring Hanzal back.