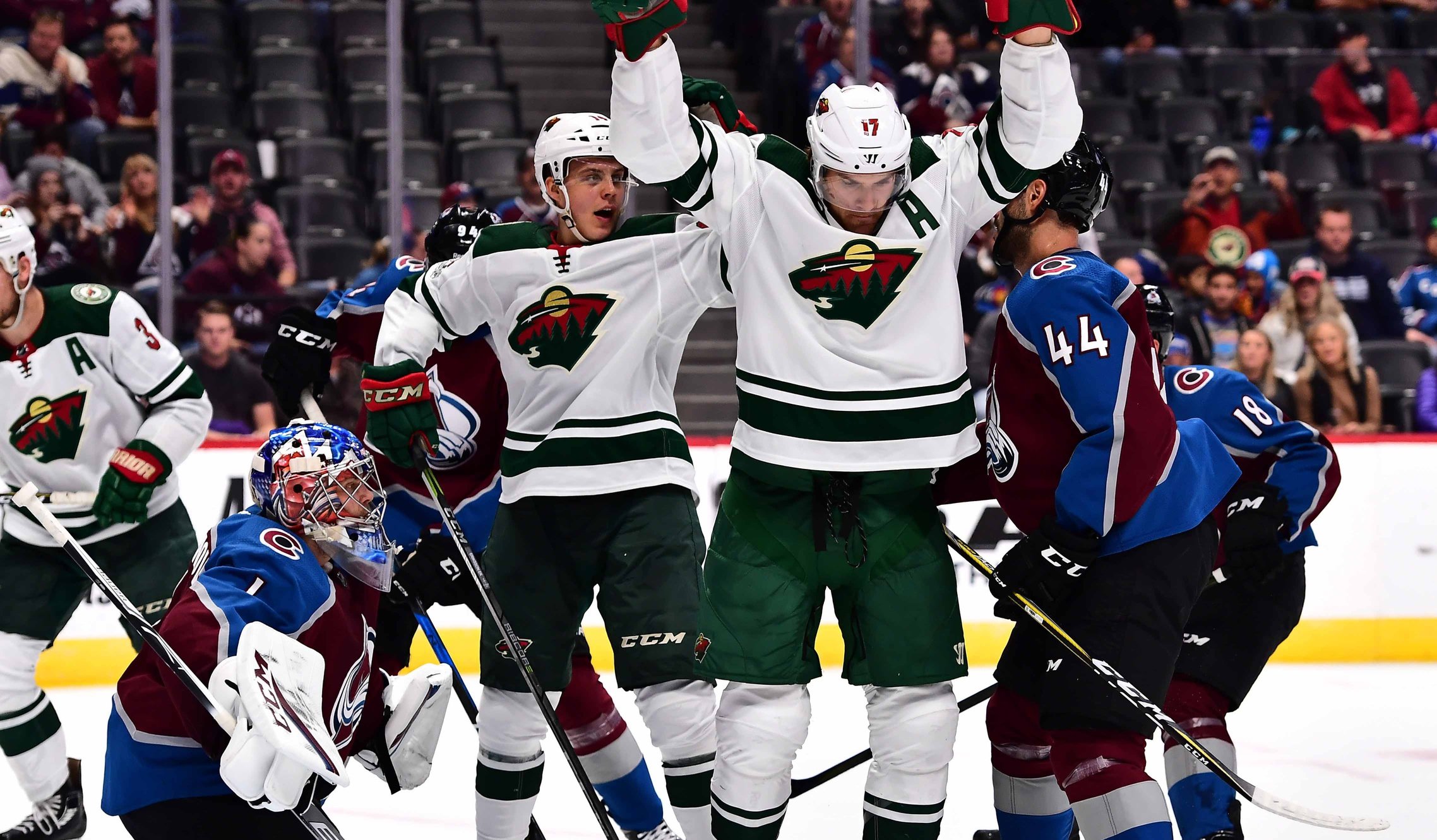 Defense never garners much attention in the game recaps or the headlines unless there was a surgical dismantling of another team's offense. It is also quite noticeable when it's bad: Look at the Minnesota Vikings' inability to stop the 49ers in the playoffs or Max Kepler dropping a routine pop-fly in Monday's loss to the Chicago White Sox.
When it's good, it should be called out as well.
If the Minnesota Wild are good a good team defensively. While the team had goaltending troubles and issues scoring goals, the team excelled defensively. This season Minnesota ranked first in Shots Against, Scoring Chances Against, High-Danger Scoring Chances Against and Expected Goals Against -- all key team defensive metrics according to Natural Stat Trick.
It's no surprise then that you'll find five Wild players within the top 20 with at least 500 minutes for xGA. There's seven Wild players in the top 25! 
The forwards leading the way for Minnesota are Marcus Foligno, Joel Eriksson Ek, Jordan Greenway and Ryan Hartman. With Mikko Koivu likely not returning, and a plethora of questions remaining about who will be guarding the goal crease, the Wild need to be one of the best teams defensively to compete next season.
Luckily, the Wild have Eriksson Ek, Foligno and Hartman under contract through next season. That group alone can provide pesky, hard-nosed checking. For a forward group that has 28 combined goals last season, and neither player scored more than 25 points, their defensive efforts still have them good for almost 10 Standings Points Above Replacement in Evolving-Hockey's statistical model.
If Bill Guerin cannot solve the top line or second line center for the future, it could be Eriksson Ek moving up the depth chart. That means buyout candidate Victor Rask and unproven rookie Nico Sturm will get more playing time. Sturm looked good in his two games during the qualifying round while also scoring a goal in Game 5. That said, taking on a full checking role in the NHL for 82 games is a different animal. As for Rask, his lack of speed holds him back from being better. Unfortunately a checking line role in the modern version of the NHL requires speed to shut down the top skaters of the league.
That problem is mitigated if either Rask or Sturm are handcuffed to Hartman or Foligno. The center position has traditionally been the driver of play for each line. However, if a winger can fill that role with an elite level of play, it's possible to have a center that isn't as much of a play driver and still be above water when it comes to defense.
Valeri Nichushkin of the Colorado Avalanche was a winger that did just that this season. He only scored 27 points this season in a middle-six wing spot with the high-flying Avalanche. However, he didn't get favorable deployment. By getting nearly 60 percent of his starts either in the defensive zone or neutral zone, he isn't allowed the benefit of being on the attack right away.
Like Nichushkin, Foligno, Hartman and Eriksson Ek take on their fair share of defensive and neutral zone starts. They are used more often in a defensive posture than their teammates. Each of them are also crucial in keeping the defensive identity of the Wild intact. If Minnesota can't keep the opposition's shots to the outside, and away from whoever is in between the pipes next season, finding the win column for the Wild will be difficult.