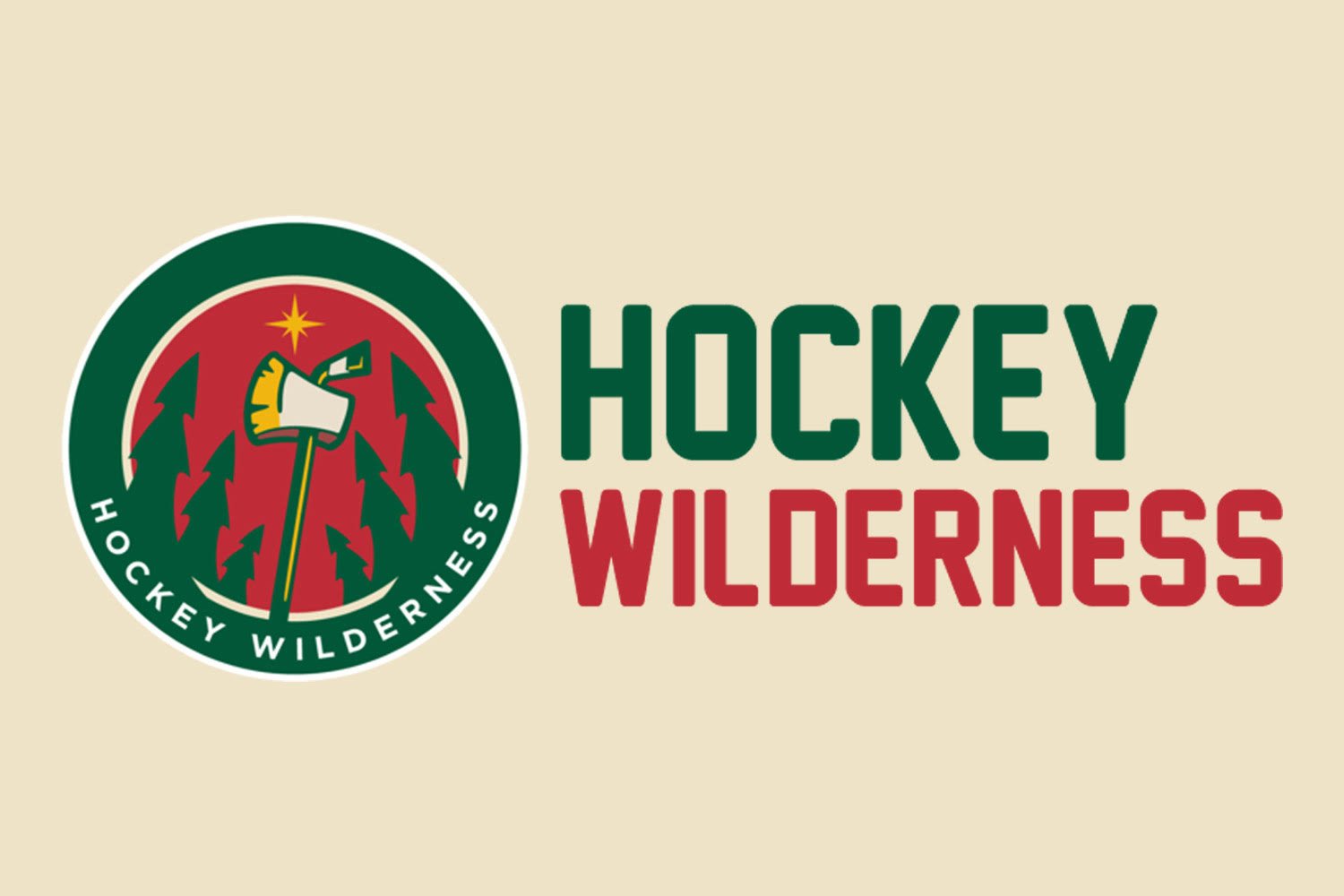 There really was no getting around this. The Minnesota Wild were always going to lose a good player to the Vegas Golden Knights.
The Wild are a team whose strength is their depth- both at forward and on the blue line. The ability to protect only 7 forwards and 3 defensemen in the upcoming expansion draft simply wasn't enough for Minnesota to keep everyone they wanted.
As such, no matter who the Wild decided to protect (or expose), there were going to be unhappy fans in the State of Hockey.
And there were unhappy fans aplenty when the Wild's protection list went public yesterday. Of the players considered to be on the bubble, Jason Zucker, Charlie Coyle, Nino Niederreiter, Mikael Granlund, and Jonas Brodin were protected, leaving Eric Staal and Matt Dumba exposed.
The good news is that there was no painfully stupid Ryan Reaves-type decision made here. Each of these decisions can be explained logically.
Eric Staal's exposure has more to do with circumstance than anything else. He turns 33 in October and is only signed for two more years with Minnesota. Odds are, he's not going to be part of the Wild's long-term future, while Granlund, Zucker, Coyle, and Niederreiter probably are. Through that lens, it makes sense to risk losing Staal over those forwards who are in their prime.
As for the Dumba-Brodin decision, the Wild also made a defensible choice. Brodin is much more of a known quantity, having realized his potential more than Dumba has. He's an excellent shutdown defenseman coming off his best season yet. And when both Dumba and Brodin were being dangled in trade talks, it was Brodin, not Dumba, who was getting the attention of the league.
Seeing as these decisions were both reasonable, Wild fans should accept that the team will likely lose a player they want, but rest comfortable in the knowledge that they did the best they could. Right?
Perhaps not. Because though Minnesota made choices that can be backed up by logic, they seemed to ignore a very important part of the equation: positions.
Specifically, the value that each player brings to the table, specifically by virtue of the position that they play. Can you make an argument that Brodin is better than Dumba? Or that Zucker would have a longer career in Minnesota than Staal would? Certainly.
But this team- the 2017-18 version of the Minnesota Wild- needs some players more than others. They have organizational depth issues at both center, and the right side of their defense.
And who did they decide to expose?
One of their few centers. And one of their few right defensemen. And there doesn't seem to be an easy way to replace either, should Vegas opt to select Staal or Dumba in the expansion draft.
Let's start with Staal, who was brought over to the Wild specifically because of their lack of any viable centers. The Wild bought low on Staal, signing him to a short-term deal at a very reasonable $3.5 million per year. And Staal rewarded the team with 28 goals an 65 points in his Wild debut.
But that wasn't even his biggest use to the team. For the first time since the days of Koivu and Rolston, the Wild had two bona-fide Top-6 centers. That enabled them to push players like Mikael Granlund and Charlie Coyle to their natural wing position, where they both enjoyed career years. Losing Staal means losing the very advantage that helped propelled Minnesota to their franchise-best 106 point regular season.
One may assume that due to his age, Vegas wouldn't be interested in Staal. But make no mistake, the possibility the Golden Knights take him is very real. If they want to be competitive on Day 1, they'll need him. He's one of the only- perhaps the only- legit Top-6 center exposed in this draft.
But even if they don't want to be competitive in 2017-18, Staal would still have use for Vegas. Several playoff teams covet depth at center, and one that 1) stands at 6'4", 2) scored 28 goals last season, and 3) is cheap af is an asset Vegas could use to fetch a pretty penny in return. You think Nashville would mind Staal slotting in behind Ryan Johansen? What would Chicago give to have Staal center Patrick Kane and Artemi Panarin for what's essentially Marcus Kruger money?
It's a real possibility. And what happens then?
Erik Haula would be next on the depth chart, but that's not happening. Haula brings good qualities to the table, but his game is more effective on the third line, where he's not facing top competition.
Who's next in line after Haula? Joel Eriksson Ek. Eriksson Ek is a legit prospect, but hanging your season on whether a 21-year-old rookie can handle 18 minutes a night is a risky proposition, unless we're dealing with a generational player. I'm extremely high on Eriksson Ek, but he's not a Connor McDavid.
Free Agency isn't a viable option, as there just isn't anyone who could replace Staal's production for his price point. The best available center is probably Martin Hanzal, who shined for Minnesota in a depth role, but who over his career hasn't been able to make the impact that Staal can. Plus, the weak free agent market means that signing Hanzal is likely to be more expensive, and will carry much longer term than Staal's remaining 2 years.
So that leaves Minnesota with the option of moving either Granlund or Coyle to the pivot. It's possible that they could continue their production from last year at center, but it's a risk. Granlund's move to the wing gave him freedom to create offensively, rather than split his focus with the defensive responsibilities that come with being a center. This is true with Coyle, to a lesser extent, as he is much more free to drive to the net when playing wing.
None of these are ideal, and every option carries an amount of risk that threatens to derail Minnesota's season.
Similar problems will plague the Wild if Minnesota loses Matt Dumba to the Golden Knights.
Truth be told, Minnesota's depth on the right side of their defense may be even worse than their center depth. Without Dumba, Minnesota's depth chart on the right side starts with Jared Spurgeon. An excellent defenseman, for sure. Then it goes down to Christian Folin, who is a reasonable player to have on your third pair. And after that? 20-year-old Gustav Bouramman, who will make his AHL debut in October.
That's it. Those would be the only 3 right-shot defensemen under contract for Minnesota next year.
Now, Minnesota would not (likely) start the season with Bouramman on their third pair. They have some options. It's just that none of them are ideal.
Free agency is also pretty weak for right-shot defensemen. Kevin Shattenkirk is good, but the Wild won't have the cap space to sign him. Cody Franson and Nikita Nesterov intrigue, but the position's scarcity could leave the Minnesota out in the cold. And after that, it's a lotta Matt Hunwicks, Michael Stones, and Dan Girardis.
The more likely option would be moving Brodin from the left side to the right. It's an option the Wild have used sparingly in recent years, as Brodin has been much more effective on his natural side. Ryan Suter has expressed displeasure with playing with Brodin, and it's hard to fault Suter. Brodin grinds the game to a halt when he's on the ice with Suter, who is more effective in terms of goals and possession when he skates with Spurgeon.
With Suter's preferences in mind, Brodin would then likely move down to skate with Scandella. This, too, is less than ideal. When Scandella and Brodin have been on the ice together in the last 2 seasons, they've controlled just 42.9% of shot attempts. That's a ghastly amount, even considering the tough deployment they had. Both defensemen controlled play much better apart from each other.
In both Staal and Dumba's cases, Minnesota simply can't afford to lose either. They'd be taking a big hit where they have little depth, and the solutions are to either get an inferior player or play someone in a role that's not best suited for them. Either is a recipe for underachievement.
That's the baffling thing about the Wild's strategy entering the expansion draft. They risked losing players in areas they couldn't take a punch, while protecting players in areas where they have plenty of depth.
No one would have wanted to lose a Zucker or Coyle. No one. But if they did, it wouldn't have been the end of the world. Minnesota has many quality wingers on their roster, with the ability to backfill with an Alex Tuch or Luke Kunin being close to NHL-ready.
Same with the left side of Minnesota's defensemen. Losing a player (and asset) of Brodin's caliber would hurt, no doubt. But Scandella is a defenseman that can play 20 minutes in the NHL. And he does it behind Suter, who is the league's premier minute-muncher. Behind them, 2 of your top prospects are Gustav Olofsson and Mike Reilly- both left defensemen who are NHL-ready. Surely one of them could hold the fort down for 13-16 minutes a night.
But instead of risking someone in an area of depth and strength, the Wild's front office decided to expose players whose absence would be a crushing blow in critical areas of depth.
This creates a bad situation for Chuck Fletcher in company. Were, say, Zucker and Brodin exposed, Fletcher could rest easy knowing that his team could still continue reasonably well after losing a player.
Instead, he's made it so he must strike a deal with Vegas, or risk derailing his team's hopes of a Stanley Cup. Vegas general manager George McPhee knows this, and in the negotiations from now until Wednesday, he'll be using this leverage to pry as many assets as he can out of Fletcher.