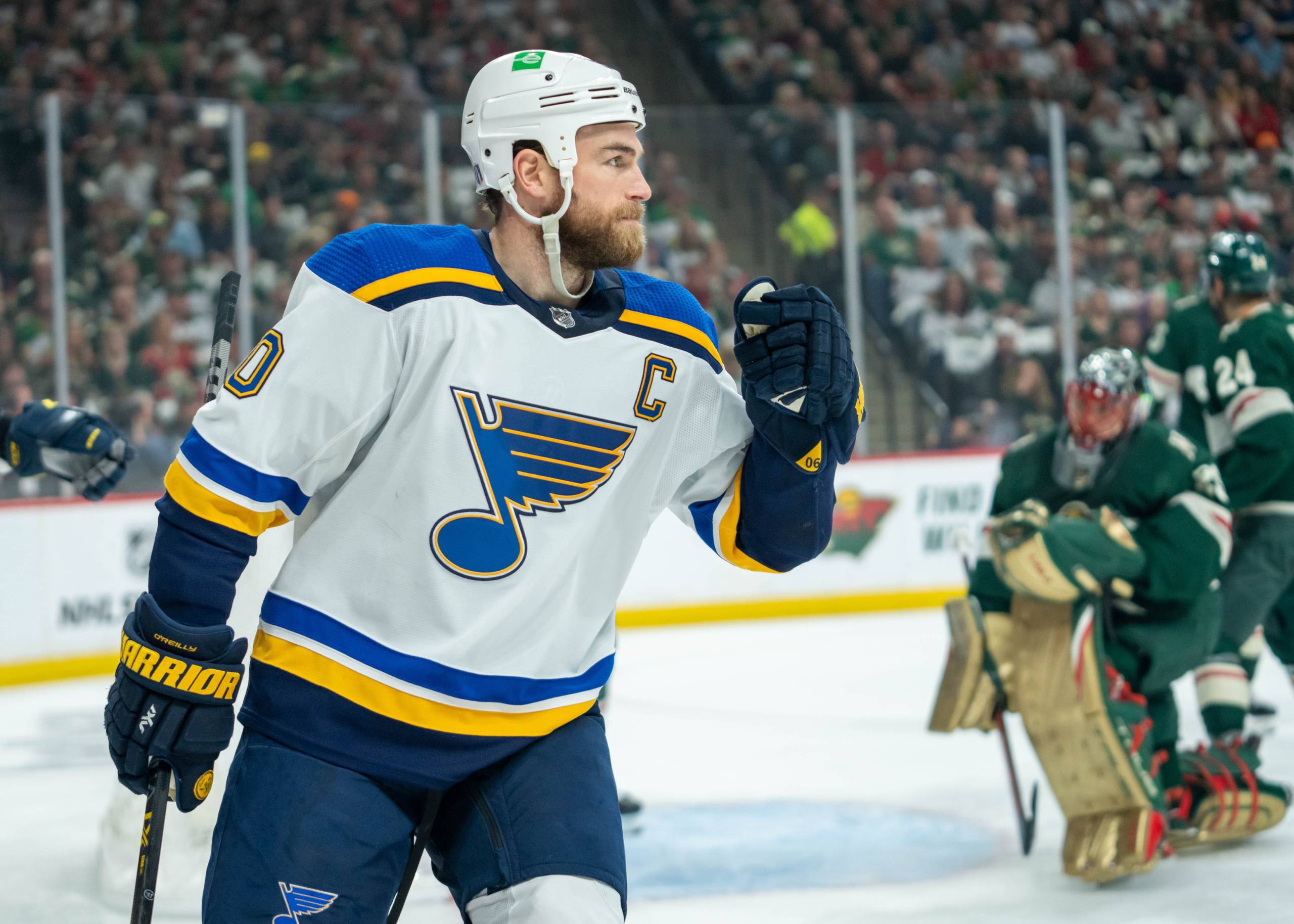 When everyone — players, coaches, media, fans, and us here at 10KRinks.com — glowingly spoke about what made this Minnesota Wild team different, it all came back to one word: resilience.
The Wild are down by a goal late? No sweat, they'd tie it up late. Heck, even if they were down by multiple goals, all bets were off. No situation was insurmountable.
A rash of injuries hit the team? No problem, their next-man-up mentality carried them through multiple star players sitting. They started a 9-0-1 stretch with two wins despite missing 10 regular players. They played at a 106-point 82-game pace when one or more of their three best defensemen were missing.
Anytime people thought they were in trouble, anytime someone exposed potentially fatal flaws, anytime something went wrong, the Wild were able to right the ship and go on a tear.
Instead, the Wild left the ice Tuesday night facing the reality that it could be their last game at the Xcel Energy Center for the year. A magical season, potentially on the brink after two home playoff losses to the St. Louis Blues.
Minnesota may have one resilience trick left up its sleeves. They're down 3-2, facing two must-win games, starting with Game 6 in St. Louis. A team as resilient as the Wild was in the regular season might steal those two games and advance.
The problem here is: Minnesota hasn't faced much adversity in this series. St. Louis, on the other hand? That's a much different story.
The Blues finished the season with the NHL's ninth-best record and the fourth-best in the Western Conference. Despite this, funky playoff rules dictated a match-up with the NHL's fifth-best team in Round 1. On the road, to boot. No problem. The Blues made quick work of them in a 4-0 shutout.
Sure, Minnesota showed a little of their bounce-back ability, taking Games 2 and 3 to go ahead 2-1 in the series. But after the Blues stormed back in Game 4, most got it wrong when suggesting St. Louis' win was the product of a desperate team playing for its life.
Nope. Just the more resilient one.
Aside from perhaps having home-ice advantage, everything was stacked against St. Louis for Game 4. The Wild solved Ville Husso in the previous two games, forcing the Blues to turn to Jordan Binnington, the goalie who limped into the postseason with a .901 save percentage. Injuries to Torey Krug, Nick Leddy, and Robert Bortuzzo severely weakened the defense in front of Binnington.
Then, after 1:38 of playing time, Marco Scandella re-injured himself, leaving the Blues with six defensemen. That's a very loose "six defensemen," too. They only trusted Steven Santini to play 3:08, despite overwhelming odds. Despite the overwhelming need, Scott Perunovich (12:02) and Niko Mikkola (16:40) were also limited in minutes.
The Wild had every opportunity to wear out Justin Faulk (31:10) and Colton Parayko (30:37), or at least cut through an inexperienced group in the 29 minutes they didn't play. Minnesota failed to capitalize in either way, and St. Louis dictated the play for much of the night.
Whenever the Wild showed a flash of their old resiliency, St. Louis promptly stopped the bleeding. Minnesota responded to an early 1-0 deficit with a heroic four-minute penalty kill and Kirill Kaprizov's goal. No matter, St. Louis bounced back, scoring two in the second period.
Then a third-period Matt Boldy goal made things 3-2, giving the Wild an opening for another magical comeback. Instead, David Perron shattered their hopes for the night with an empty-net tally.
The alarming trend continued in Game 5. Once again, Minnesota responded poorly to adversity, and St. Louis overcame it.
The Wild bench (not to mention the 19,197 fans watching) was livid after the Blues arguably benefitted from a non-call on Perron, then a cross-checking call on Jake Middleton.
A bad break for Minnesota? Sure. But the Wild didn't respond to the adversity, promptly surrendering a goal on the ensuing Blues power play. Kaprizov, the only Wild player who manifested that trademark resiliency, was able to respond with a super-human effort. His two power-play goals, both of them spectacular, put Minnesota up 2-1 after one period.
Again, St. Louis showed they could bounce back better than the Wild could. With under five minutes remaining in the second, the Blues evened the score. Just 1:03 into the third, Vladimir Tarasenko put St. Louis up one. Now, down by a goal in the third period is tough. Nothing the regular-season Wild couldn't handle, though.
Except this time, it was too much. Or at least, the knockout punch Tarasenko threw to make it 4-2 a minute and 28 seconds later was.
Tarasenko did what Minnesota couldn't do in Game 4: take out a down-and-out team. As a result, the script is completely flipped on the regular season Wild. The team that was lauded for their comebacks hasn't mounted any. The hard-working Wild are being called out by their coach on their effort. The depth they pride themselves on? Well, two players (Kaprizov and Joel Eriksson Ek) have 10 of Minnesota's 15 goals.
This version of the Minnesota Wild was supposed to be different. Now, they find themselves in a familiar spot, on the brink of elimination in Round 1. There's still time for the Wild to dig deep and take this series.
But the Wild have failed to prove that their resiliency translates to the playoffs so far. Instead, the Blues captured ownership of that identity. And as the Stanley Cup rings on Ryan O'Reilly, Tarasenko, Perron, and seven other Blues players can attest: There is proof that St. Louis does know how to close a playoff series out.